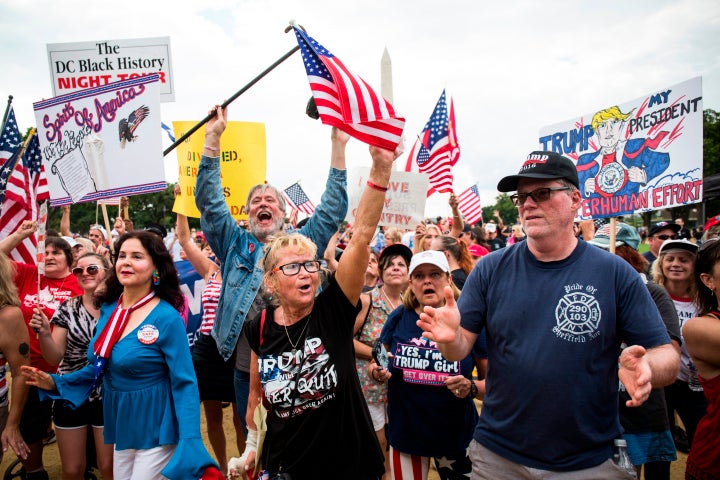 Fifty-five percent of whites agreed that "discrimination against white people exists in the U.S. today," according to the poll, released Tuesday by NPR, the Robert Wood Johnson Foundation and the Harvard T.H. Chan School of Public Health.
"If you apply for a job, they seem to give the blacks the first crack at it," Ohio resident Tim Hershman, 68, a poll respondent, told NPR. "If you want any help from the government, if you're white, you don't get it. If you're black, you get it."
"It's been going on for decades, and it's been getting worse for whites," Hershman added.
When prodded, however, Hershman was unable to provide an example of discrimination against him.
The same was true for most white Americans polled: Only 19 percent said they'd personally faced discrimination applying for a job; 13 percent in being considered for work pay or promotion; and 11 percent in applying for college.
The poll showed that most Americans, including blacks, Latinos and LGBTQ individuals, believe their own group faces discrimination.
Ninety-two percent of African Americans said discrimination against blacks exists in America today. More than half said they'd personally experienced discrimination when applying for jobs (56 percent), and being paid equally or considered for promotion (57 percent). About 60 percent said they or a family member had been "unfairly stopped or treated by the police because they are black."
Trump supporters are more likely than average Americans to believe that whites face "a lot of discrimination," and are less likely to think that blacks and other minorities are highly discriminated against, according to a 2016 HuffPost/YouGov survey.
Forty-five percent of Trump voters said white people in the U.S. "face a lot of discrimination," compared with 24 percent of all Americans. Only 22 percent of Trump voters said the same about black Americans.
Popular in the Community