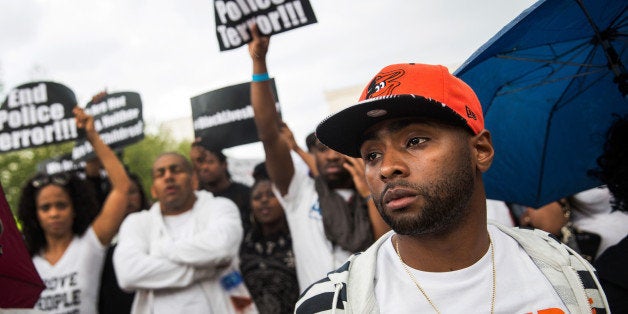 A new study found that a majority of white Americans believe that protests improve the country -- that is, unless those protesting are black.
According to a recent survey conducted by the Public Religion Research Institute, 67 percent of white Americans believe protesting against the government's unfair practices are good for the nation. However, when a separate sample of white Americans were asked the same question, but specifically about protests led by black people, that number dropped to 48 percent.
"Most white Americans generally believe that protests are good for the country, but they hold significant reservations about protests led by African Americans," Dr. Robert P. Jones, CEO of Public Religion Research Institute, said in a press release.
"Among white Americans, strong support for protesting government mistreatment drops dramatically among whites when protesters are identified as black Americans."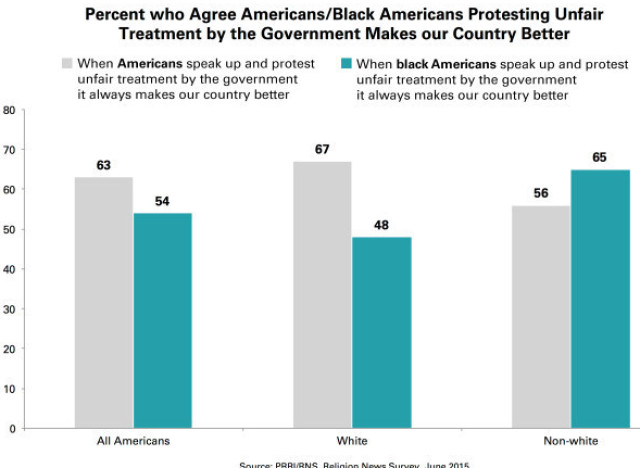 The survey also gauged attitude from non-white Americans, which yielded the complete opposite response. Results showed that 56 percent of non-white Americans believed protests helped the country while 65 percent of a different group of non-white Americans held the same belief when protesters are black.
"We expected to see some differences along racial lines when we asked these questions, but we certainly had not expected a gap that size, a gap that large," Dan Cox, research director at Public Religion Research Institute, told the Washington Post.
Many critics have condemned the media for biased coverage of protests. One recent video by Brave New Films highlighted the distinction between white rioters and black protesters and how the two are portrayed differently.
The narrator asked, "Why is it that the leadership of the black community is always called into question? But no one ever questions the leadership of white parents who let their kids burn down and vandalize a college campus?"
Before You Go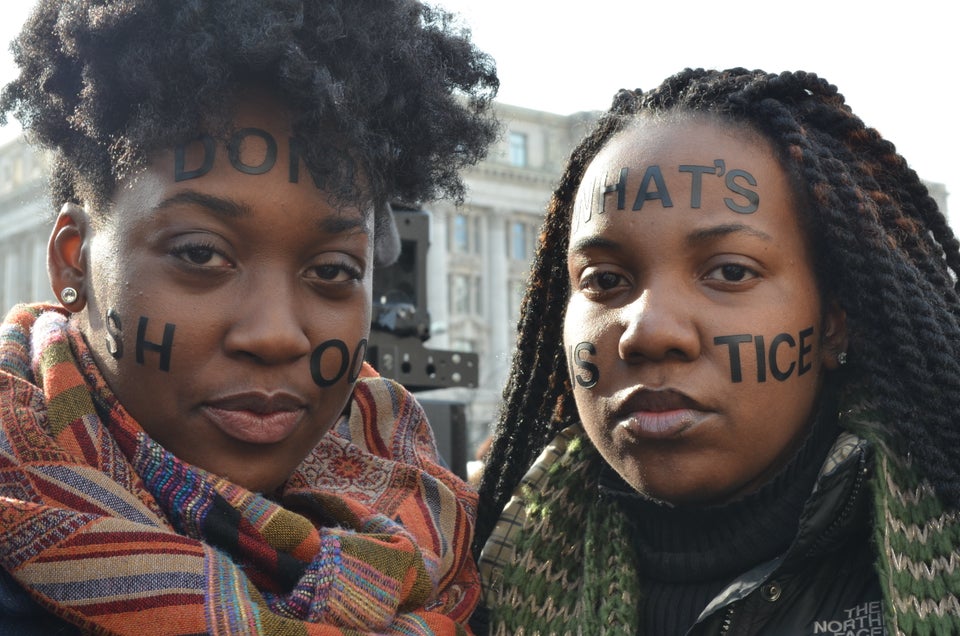 "Black Lives Matter" March
Popular in the Community