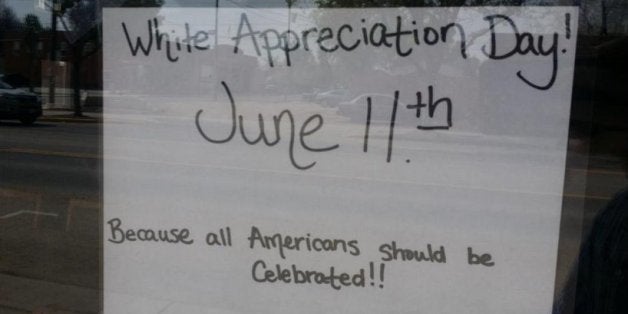 The Hispanic owner of a Colorado barbecue restaurant maintains that celebrating a "White Appreciation Day" isn't racist -- even after widespread criticism and bomb threats.
"We have a whole month for Black History Month," Antillon told the outlet. "We have a whole month for Hispanic Heritage Month, so we thought the least we could do was offer one day to appreciate white Americans."
The backlash was swift. Antillon was criticized on social media and Yelp. According to the restaurant's Facebook page, Rubbin' Buttz even received a bomb threat.
Waiting for the all clear. Pulling out the prime rib that people missed out on due to the bomb threat. (Investigation still going on).Prime rib sandwiches tomorrow though, as well as smoked filet mignon.

Posted by RUBBIN' BUTTZ BBQ on Friday, 8 May 2015
The restaurant owner told The Huffington Post that he's experienced discrimination as a Mexican-American, most recently when store employees didn't greet or help him in the same way they did white customers.
But Antillon still thinks celebrations based on racial or ethnic identity shouldn't exist at all. "The main purpose of this was to eliminate the need for Black History Month and Hispanic Heritage Month," he said.
"Slavery was real, and in some countries it still is real; we're not trying to downplay that," Antillon explained. "We're trying to move past that and realize we are all Americans."
He said the reaction from his customers has been overwhelmingly positive.
"A lot of Hispanics are in favor of what we're doing. I think they get it. They're not the kind of people that are going out there looking for racism," he said.
Popular in the Community