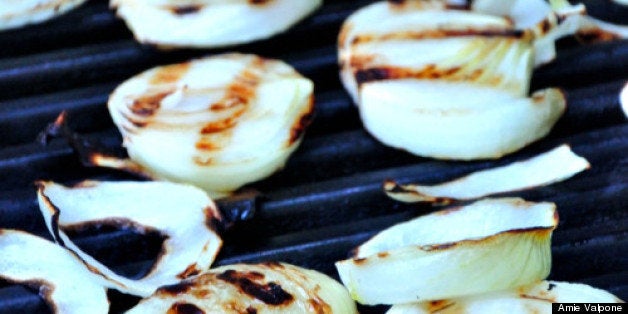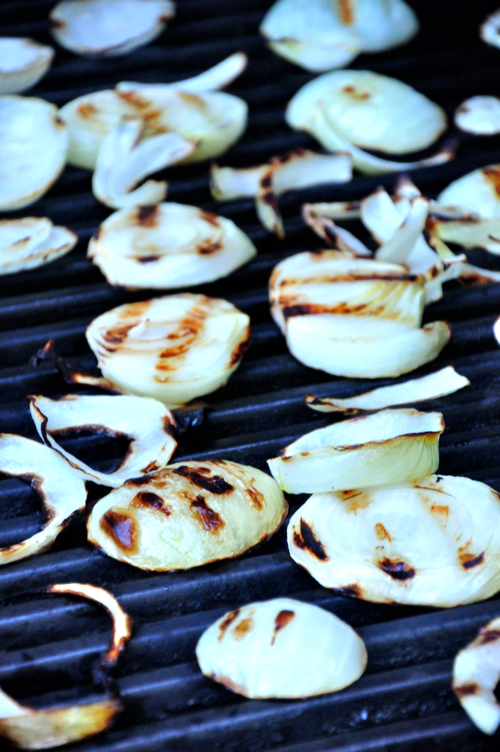 Summer is almost here...and you know what that means. It's Vidalia onion season. Time to get those onions while they're in prime season right now. This recipe goes perfect with my Crispy Quinoa Bites.
White Balsamic Grilled Vidalia Onions
Gluten-Free, Dairy-Free, Soy-Free and Vegan
2 large Vidalia onions, peeled and sliced into 1/2 inch disks
2 Tbsp. extra virgin olive oil
2 Tbsp. white balsamic vinegar
1/4 tsp. sea salt
1/4 tsp. pepper
1/4 tsp. ground cumin
Preheat grill to medium heat.
In a large bowl, toss onions with remaining ingredients; gently coat. Transfer onions to the grill and cook for two minutes per side or until tender.
Remove from grill; serve warm.
Popular in the Community