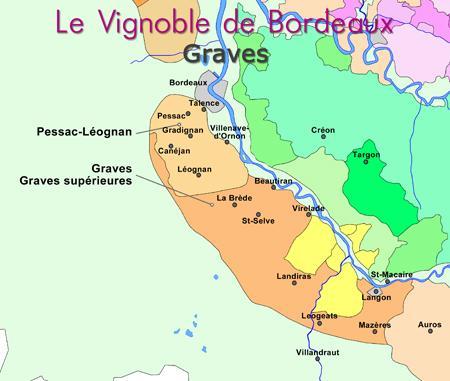 In all the years I've been drinking wine, I'm always happy when someone serves me a dry white Bordeaux. But until now I've rarely bought or ordered one because too few have given me the consistent pleasure I've derived from other white wines, not least a wide array of white Burgundies.
Of course, I am well aware of the excellence of the 50/50 Sauvignon Blanc and Semillon blend of Haut-Brion and the 55% Semillon, 35% Sauvignon Blanc and 3% Muscadelle of La Tour-Martillac, and no one debates the unique greatness of Sauternes--all very expensive wines. (Haut-Brion's white runs upwards of $400 a bottle.)
But, either through unfamiliarity, poor distribution or pricing, the vast majority of Bordeaux whites have in the past showed little distinction. This, thank heavens, is now changing rapidly. The problem has been along northern and southern geographic lines above and to the east of Bordeaux, a large sausage-shaped region that goes under the general appellation of Graves. In the past the better wines of Graves shared their appellation with lesser ones in the same region, many, as Tom Stevenson wrote in The Sotheby's Wine Encyclopedia, "from some of the best properties whose winemakers either did not know how to, or did not care to, clean up their act as they continued to sell tired, oversulfered, oxidized, and flabby wines on the backs of their decaying reputation."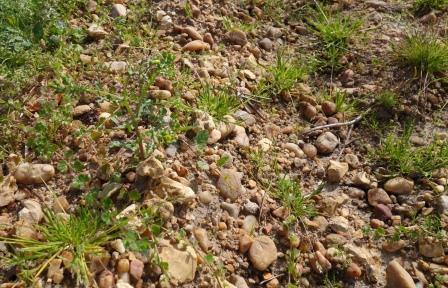 This began to change in the late 1980s, when an AOC was given specifically to the best region within Graves--Pessac-Léognan, whose name lifted the category and encouraged winemakers to make better, more long-lasting wines. I have, then, been delighted to taste a number of white Bordeaux recently that achieve both high quality through attention to terroir and price points that make them more affordable. Once such wines were far too dry and lacked fruited character, and, after all, grapes are fruit.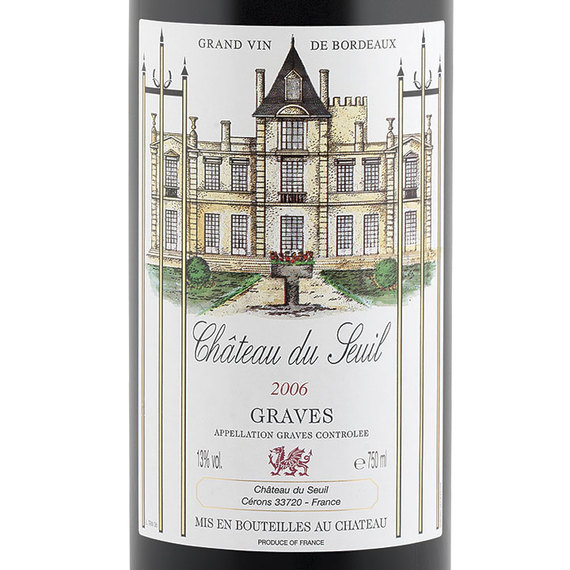 Chȃteau du Seuil 2012 ($29) typifies the new approach to white Bordeaux, where gravel and limestone dominate the soil (above). The château is on a plateau overlooking the Garonne River and gets the amount of sun needed to express fruit flavors. The wine is a blend of 70% Semillon and 30% Sauvignon Blanc, both aromatic varietals with a lingering finish, and they interact well and can age very well up to ten years, though they may lose freshness after five.
Château Carbonnieux 2012, with a 60% Semillion, 40% Sauvignon mix, has a good creaminess to it, less dry than many. The estate dates back to the 13th century as an abbey and since 1959 has enjoyed a Cru Classe ranking for both its reds and whites. It was also among the first to adopt the Pessac-Léognan appellation as a signal to others that they should try to improve their wines. Caronnieux makes organic wines that age ten months in barrel, which gives them additional flavors without too much oak. The blend is usually about 65% Sauvignon Blanc and 35% Semillon, which gives it a somewhat more vegetal style. Because of its continuing reputation, I've seen Carbonnieux in American wine stores go for about $36, which may make it a little high to bring in converts.
Chȃteau La Louvière, owned by the wide-ranging Bordeaux producer André Lurton since 1965, was also an abbey at one time. Its reds and whites spend the same time in barrel (12 months). Chȃteau La Louvière 2010 is a rare 100% Sauvignon Blanc that shows how splendid that grape on its own can be, in contrast to the grassy fruit punches of New Zealand and many examples from California. The floral component gives it elegance, and even though this wine is already five years old, it has lost none of its pretty freshness while taking on more and more character. The price range varies from as little as $26 way up to $60, so shop around.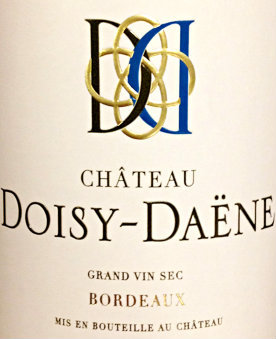 Chȃteau Doisy-Daëne 2013 ($30) is a more youthful vintage of 100% Sauvignon Blanc, which spends eight months in barrel, 20% new oak. Better known for its sweet Barsac, Doisy-Daëne proudly makes this dry Grand Vin Sec to exhibit the character of its gravelly terroir along with a decided citrus bite that makes it a good candidate for all shellfish right now; in a year or two it will probably go well with oily seafood like salmon and bluefish.
Holding on to white Bordeaux is not so much a gamble as it is a way of depriving yourself of the pleasure of its youth. I would drink any as of the 2010 vintage right now.