There are some items that make for great wardrobe basics but are not necessarily the most exciting of options. Enter the classic white button-down shirt -- we're so glad it's in our closets, but we also don't leap out of bed each morning wanting to put it on.
But with a little time and attention, that snoozy button-down is like the ultimate blank canvas. It can be dressed up or down, can be worn for almost any occasion and is far more exciting than we originally assumed.
Check out the many ways you can refresh that plain ol' button-down below.
Keep things casual.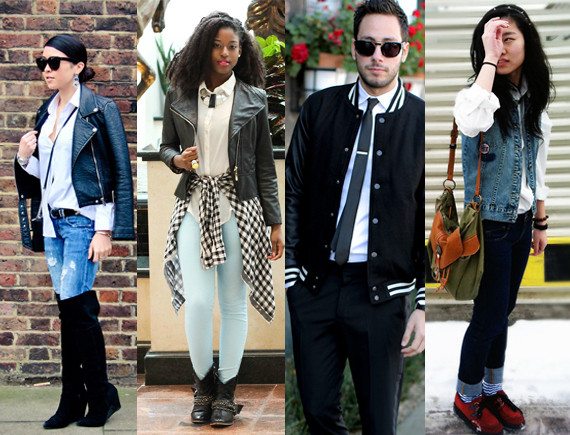 From left to right: Lookbook.nu/bbbridg, Lookbook.nu/puckerpout, Lookbook.nu/reyalfashion, Lookbook.nu/yinashan
Keeping your white button-down super casual can sometimes make it look edgy. A sleek leather jacket or a denim vest will instantly upgrade the shirt's style factor.
Layer it with a sweater.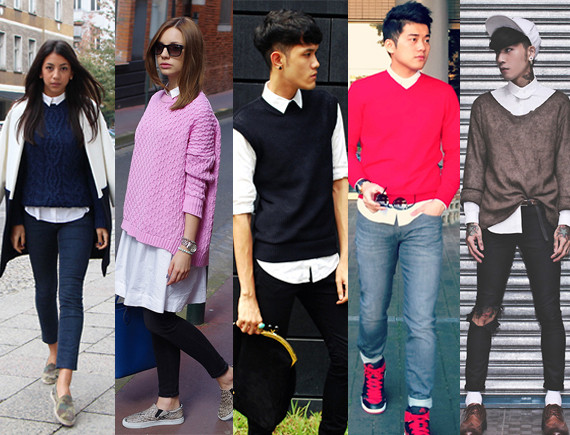 From left to right: Lookbook.nu/notyourstandard, Lookbook.nu/shyf, Lookbook.nu/marioferdino, Lookbook.nu/mickie7, Lookbook.nu/ivan
Layering a button-down under a sweater is a great way to add some pretty flair to your outfit. The combination works well for everything from a more formal office environment to a low-key weekend outing.
Pair it with an unexpected piece.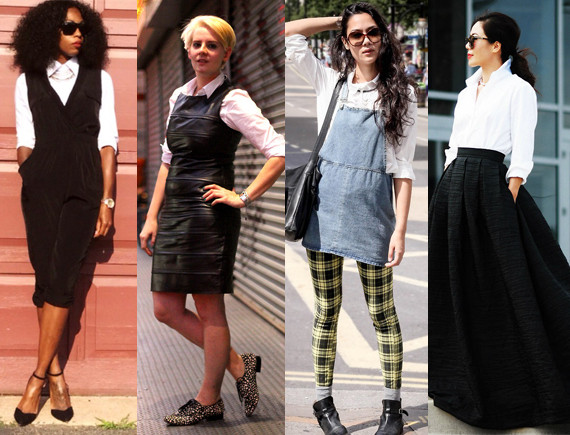 From left to right: Lookbook.nu/stylesbysheek, Lookbook.nu/thedandylife, Lookbook.nu/fashionbreed, Lookbook.nu/hallie
Switch things up by sticking a shirt under a little black dress, jumper or even better, a structured jumpsuit.
Tie it up.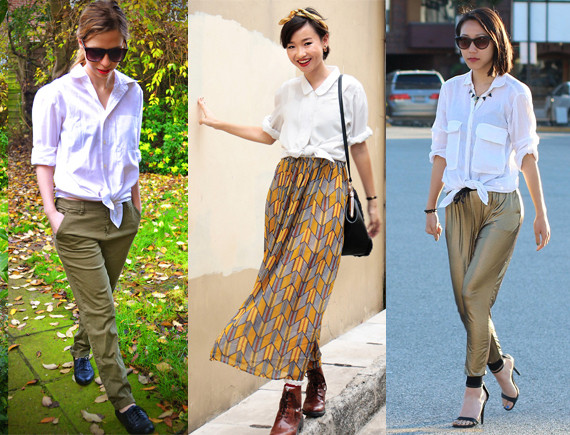 From left to right: Lookbook.nu/AlinaA, Lookbook.nu/ulichan, Lookbook.nu/thecomelycloset
Even though summer is ending soon, you can still feel like you're at the beach by tying the front tails of your oxford. Make sure to keep the bow small and styled with pants or a maxi skirt, which are perfect for transitioning into fall.
Opt for the most classic look.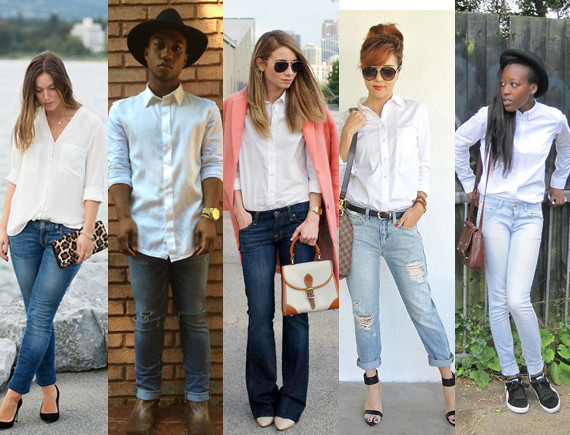 From left to right: Lookbook.nu/tovogueorbust, Lookbook.nu/michaelc223, Lookbook.nu/meganjedlinski, Lookbook.nu/joannehyeleekim, Lookbook.nu/tishcee
Try tucking your shirt into your favorite pair of jeans -- the staple shirt will look good with anything from ripped boyfriends to dark-wash bootcuts.
Change, cut and modify.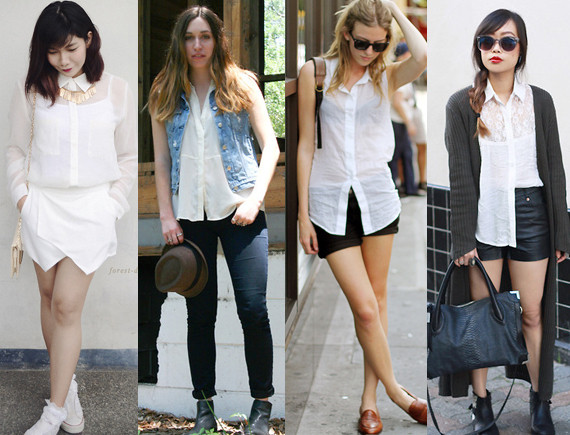 From left to right: Lookbook.nu/forestdoll, Lookbook.nu/ElizaA, Lookbook.nu/lesliek, Lookbook.nu/itsnotheritsme
Switch up the button-down game by ditching the sleeves or opting for sheer and patterned paneling. This will completely disrupt the stuffiness you'd normally feel with a stiff oxford...we promise.