For the 25th year, cult-followed fast food chain White Castle is offering Valentine's Day reservations at locations across the country. Yes, really.
On Feb. 14 from 3 to 9 p.m., White Castle will turn these locations into a sit-down dining venue with a hostess and tableside ordering (a far cry from yelling an order from your car at 1 a.m.). The menu includes sliders, shrimp nibblers, strawberry and cream waffles, and "other noteworthy menu items," according to the company.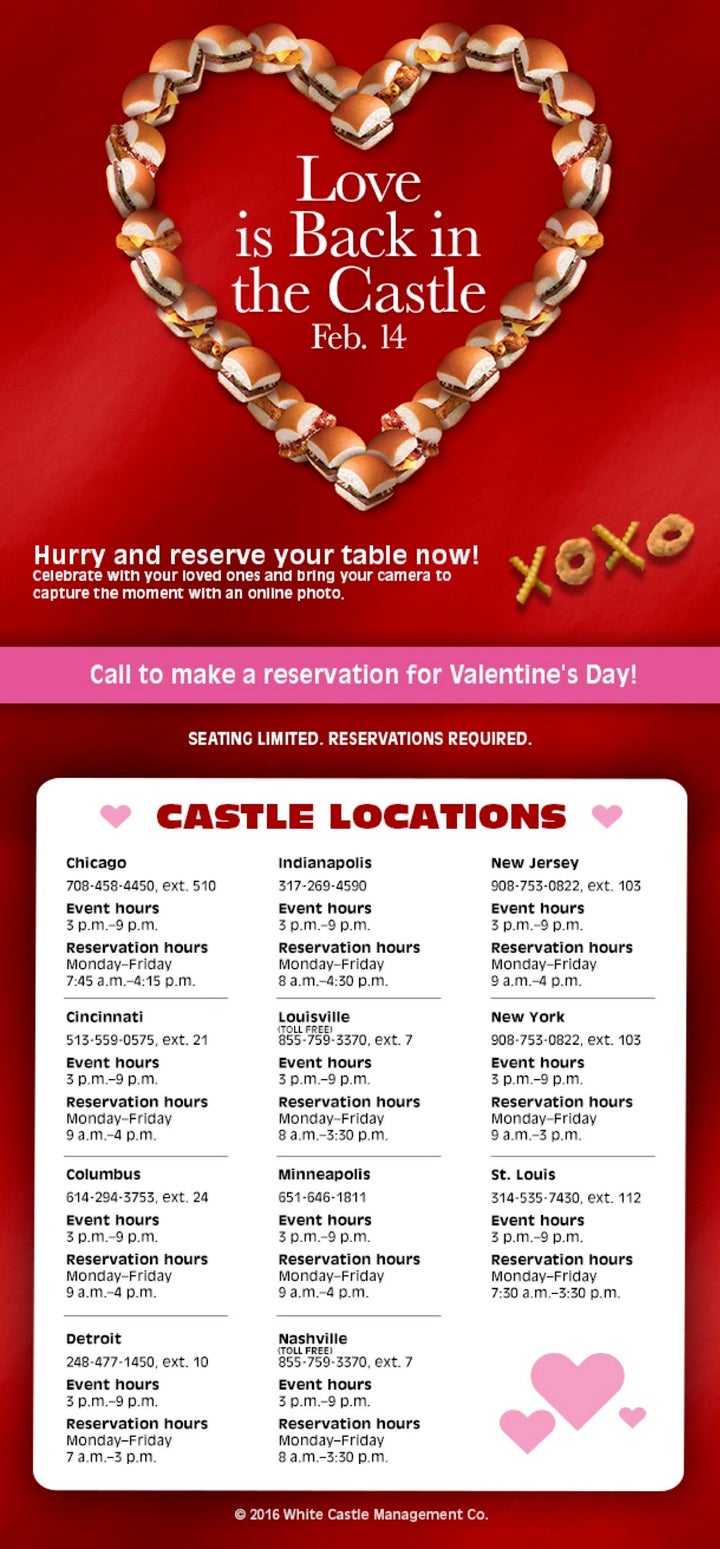 Reservations are predicted to fill up quickly, but don't feel too bad if you can't get in. You can later join the devoted couples who have gotten married at White Castle over the years.
"Many have fond memories of first dates here, some even met for the first time at a White Castle -- and then there's the few who shared their wedding vows among friends and family in our dining room," the chain's vice president Jamie Richardson said in a press release.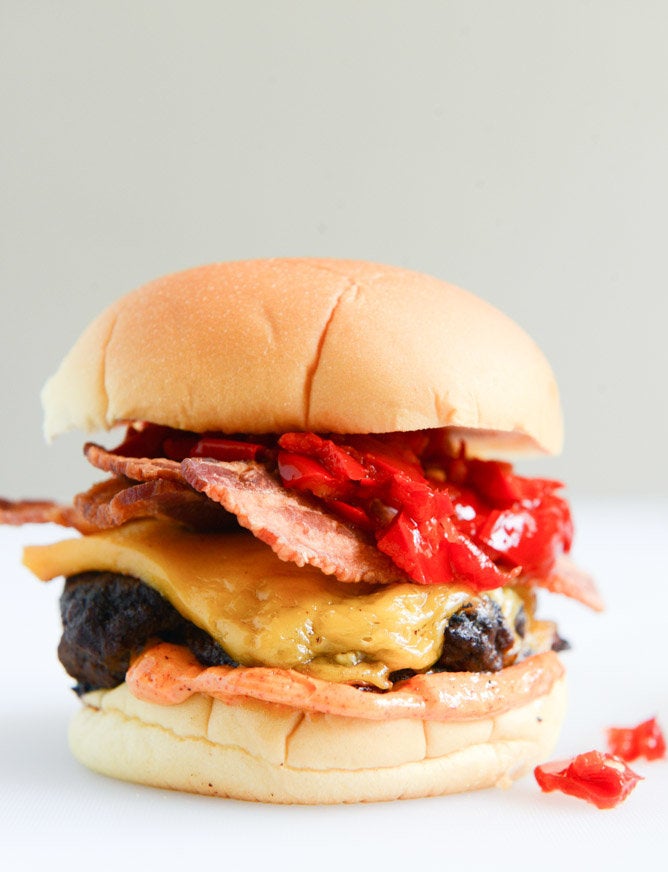 Cheeseburger Recipes