Some couples dream of getting married in a castle. Other couples dream of tying the knot at... White Castle.
That was the case for New Jersey couple Marc and Cassandra, who tied the knot at a local White Castle restaurant last week. The newlyweds won an all-expenses paid wedding at their favorite burger joint, thanks to a contest put on by a local radio station.
In the video of their nuptials above, Marc and Cassandra kiss at a makeshift altar and pose for photos in front of the restaurant. Wedding guests toast the happy newlyweds and share fast-food hors d'oeuvres.
Instead of listing the daily promotions, the sign outside White Castle was changed to read: "Congratulations, Cassandra and Marc."
This is definitely not the first time -- or even second or third time -- that a couple has wed at the burger chain.
The following year, another Louisville couple won a White Castle wedding in a radio station-sponsored contest, and dined on burgers, fries and onion rings served on silver platters.
But why do so many couples want to get married at White Castle?
"In many ways, it's every girls dream to be married in a castle," Jamie Richardson, a White Castle rep, told HuffPost Weddings. "It's quirky and fun and distinctive. Today's couples are really looking for a way to create their own memorable moment and sense of adventure."
Richardson said that over the years, White Castle has played an increasingly large role in wedding receptions. "We went from being part of the reception to being at the heart and soul of the celebration, and so we're honored and flattered that people think of us in that way," he said.
To see weddings in other weird locales, click through the slideshow below.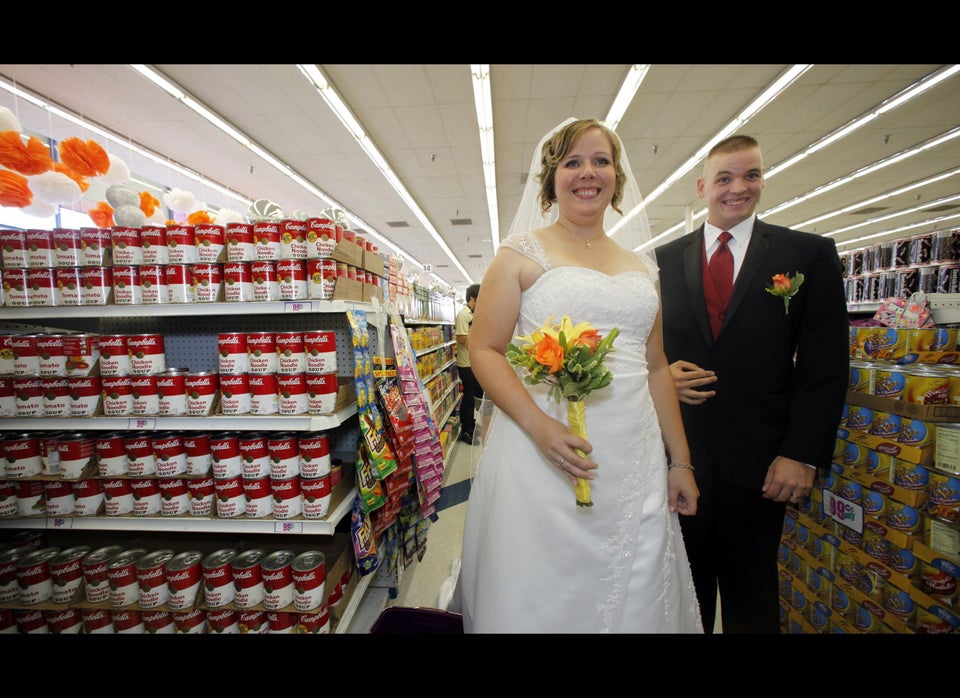 5 Strangest Places People Get Married
Related