Illinois couple Carla Parris and Bob Watson got married in a castle -- White Castle, that is.
Parris and Watson won a White Castle wedding in a contest held by local radio station Z107.7, and were married in the restaurant on Sunday by station DJ Curt Copeland. The restaurant provided free hamburgers and drinks, and a local cupcake bakery donated cupcakes in the shape of White Castle hamburgers, local news station KSDK reported Sunday.
The couple had a special reason for wanting to tie the knot at White Castle -- Parris' parents met at a White Castle many years ago.
They also love the hamburgers and liked the idea of a unique wedding.
"I don't need a big castle. This is the perfect castle," Parris said. "It's a fairytale wedding to me anyway because nothing else matters because I'm marrying my best friend."
Copeland concluded the ceremony by presenting the happy couple to the crowd of diners: "Ladies and gentlemen, Carla and Bobby, and sliders for everyone!"
Watch the video above for more on the White Castle wedding.
White Castle has teamed up with local radio stations to offer free weddings all over the country; Kentucky, New Jersey and Ohio are among the states that have hosted the affairs. Couples who prefer Denny's can get married there, too -- a Las Vegas Denny's recently began performing weddings.
Check out more wacky wedding venues in the slideshow below.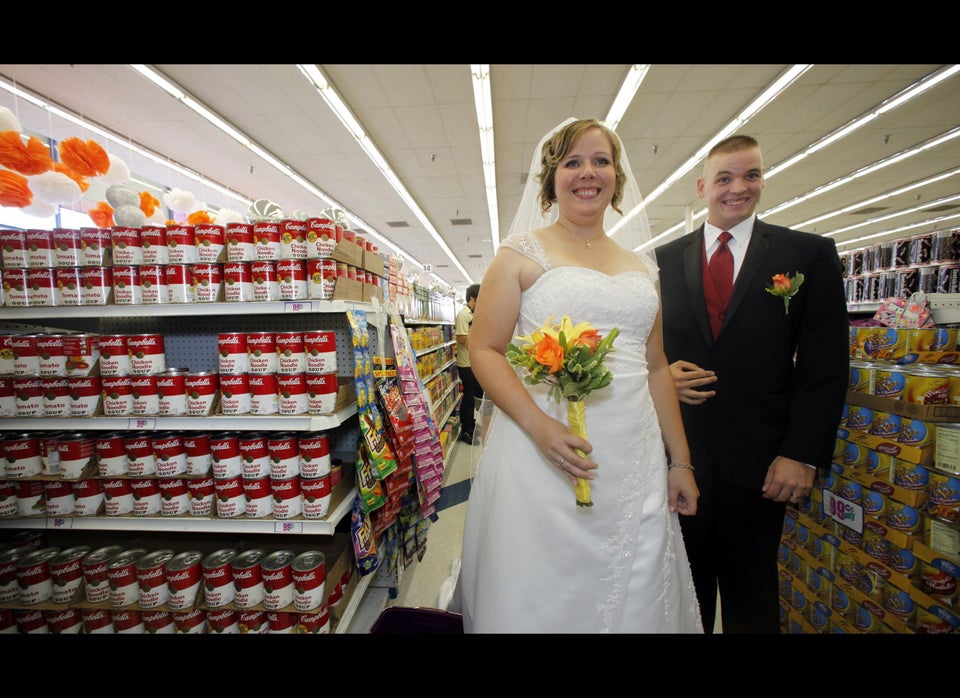 5 Strangest Places People Get Married