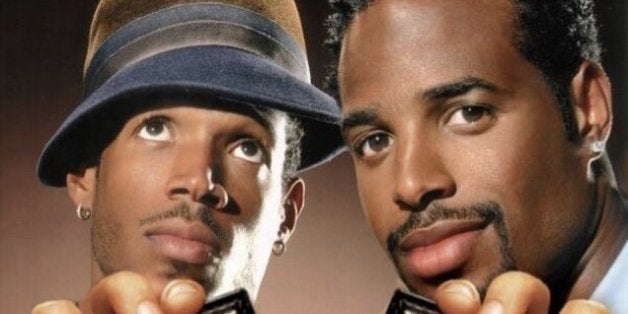 UPDATE: Now that Marlon Wayans' Instagram photo has surpassed 300,000 likes, the actor told The Huffington Post it's his "mission" to make "White Chicks 2" happen. "The response has been overwhelming and amazing," Wayans told HuffPost about the photo. The actor, whose "White Chicks 2" poster got over 1.5 million likes on Facebook, Twitter and Instagram, said he's sharing the response with the studios.
"This movie is something that my fans really want," Wayans said. "This is a movie that definitely should be made. I'm on a mission to make this happen. I know with all that's happened in the pop culture and the socialite circles since the original 'White Chicks' we can surely knock a sequel way out the park."
EARLIER: Take a seat and put on Vanessa Carlton, because Marlon Wayans has some potential big news.
On Sunday, the actor shared a photo on Instagram of himself with brother Shawn Wayans in a fake poster for "White Chicks 2." But that fake poster could soon be a reality. The actor wrote in the caption, "Show of hands who wants to see the sequel to this? 300,000 likes and I may make this our next movie."
Last year, though, Marlon Wayans told The Grio that a change in the film sales market had thus far prevented the possibility of a sequel. "I think people are scared that it's 10 years removed," he said. "Overseas markets have changed and selling foreign isn't as lucrative as it was for these types of movies."
The Huffington Post has reached out to Marlon, Shawn and Keenen Ivory Wayans to find out whether or not the brothers will actually make "White Chicks 2" their next movie. If it doesn't happen, we warn you, we might just have a BF.
Popular in the Community