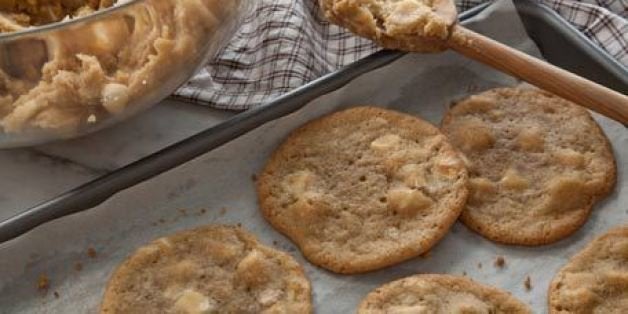 There aren't many cookies than can rival the classic chocolate chip cookie, but the white chocolate macadamia nut definitely holds its own. This cookie has still got the chocolate we need, and it adds in our favorite nut. Just like with chocolate chip cookie recipes, we think everyone needs a white chocolate macadamia nut cookie recipe in their baking repertoire and this is just the one you should hold on to.
This white chocolate macadamia nut cookie recipe mixes both white and brown sugar, giving you just the right chewy consistency. And it calls for good quality white chocolate. Don't skimp on this ingredient; the quality of the chocolate makes all the difference with the cookie.
Get more macadamia nut recipes.