The midseason finale of "White Collar" left fans with one hell of a cliffhanger; the enigmatic man known as Sam (Treat Williams) was revealed to be Neal's (Matt Bomer) father, and the key to unlocking all the secrets of our favorite conman's past.
When the USA series returns with its midseason premiere (Tuesday, Jan. 22 at 10 p.m. EST), Neal and the audience will finally get some answers, although as you can see in the exclusive preview clip above, he might not like where they lead.
HuffPost TV recently talked to Bomer on the set of NBC's "The New Normal," where he was filming a guest spot for next week's episode, and the star offered a small tease of what's ahead in the second half of Season 4. "Obviously, we're going to expound on the fact that Treat is my father and what does that mean to Neal and who he is and where he's going? And a lot of tension ensues," Bomer said. "There's a whole web of deceit going on in the upper echelons of the FBI that they're trying to sort through, and it ends on an even more dramatic note. [Creator] Jeff Eastin's amazing at writing scripts that, on the season finales, are like Christmas morning figuring out what's gonna come up and how we're gonna play it. I think fans will be really intrigued by it."
Will father and son have a happy reunion, or is this a Luke Skywalker and Darth Vader situation? Either way, we can always count on Mozzie's (Wille Garson) words of wisdom to set our hero on the right path, as you'll see in our sneak peek.
"White Collar" returns Tues., Jan. 22 at 10 p.m. EST on USA.
Are you excited to learn more about Neal's father? Weigh in below!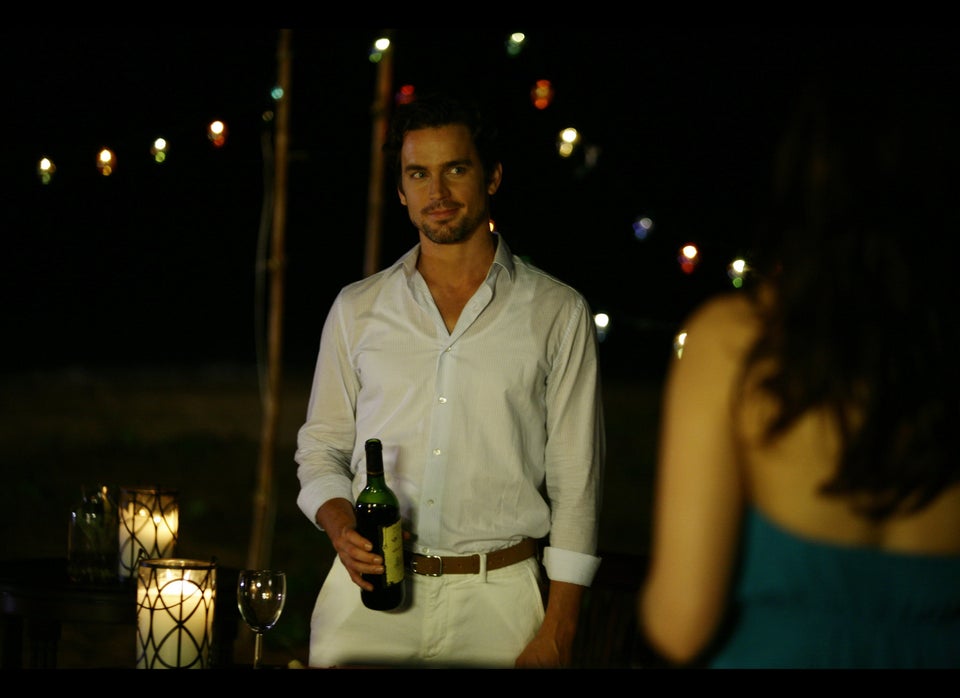 "White Collar" Season 4