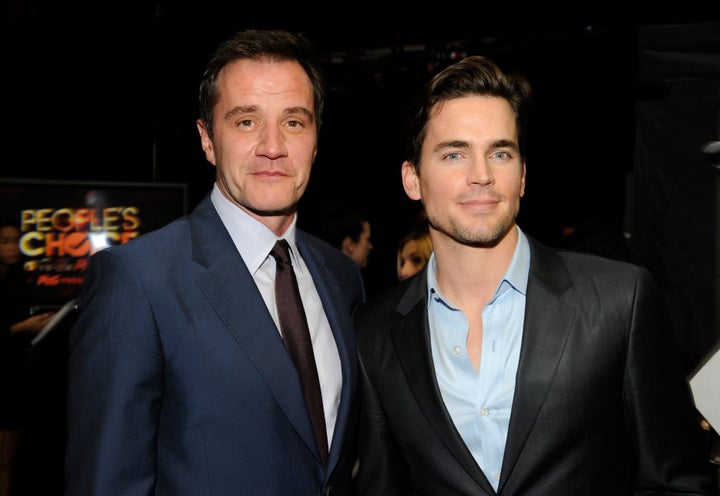 Tim DeKay, who returns to USA in new episodes of "White Collar" on Jan. 17, is building a new home, "and we're going completely green. The house that's there is beyond help, and instead of demolishing it we're deconstructing it, taking it apart and sending everything that's salvageable to Habitat for Humanity and things like that." The new home will be built along LEED guidelines. "We're going to go the ultimate platinum. We're putting in a gray water system. We're using recycled denim for the insulation. We have wood salvaged from an old barn in Ohio. We have to deal with the city and all of that, but we hope to be finished by December of this year."

On "White Collar," sprung-crook-turned-FBI asset Neal Caffrey (Matt Bomer) may gain his freedom, "and that's what the second half of the season is all about," says DeKay, looking ahead to season four. "We have a general scope of what it's going to look like, and it's exciting," he promises. "We know there's going to be one big arc and smaller moments that we're working towards," adds Bomer, whose on-screen relationship with Sara Ellis (Hilarie Burton) will heat up in the new episodes. "I think they have a really grown up, mature relationship in a lot of ways," muses Bomer. "They have fun together, there are sparks, they enjoy each other mentally and physically and they're like, 'Let's see what happens.'"

Bomer used his last hiatus to make "Magic Mike," a movie about male strippers due out in June starring Matthew McConaughey and Channing Tatum and directed by Steven Soderbergh. He learned about that world from members of the troupe Hollywood Men, and put on 15 pounds for the part, but other than a gym trip or two during a portion of the shoot in Tampa, Bomer trained solo, not keen on getting into a best abs competition with buff castmates. "I didn't want to get too big. I was like, 'I'll be the lithe one, the one with the swimmer's build.'" The coming-of-age story follows the relationship between a veteran (Tatum) and a young newcomer (Alex Pettyfer), and Bomer plays "one of the dancers who's bringing the kid a little deeper into what it means to be in that Dionysian world."

At home, Bomer is planning to put in a solar panel for his pool, and notes that all the kids in his extended family received reusable water bottles with their names on them for Christmas. "Rather than waste a bunch of plastic bottles, they have their own canteens," he says.

Check out Mother Nature Network's celeb section and watch Ecollywood videos.