A former college freshman in Connecticut has been charged with a hate crime after she allegedly tormented a black roommate she called "Jamaican Barbie."
Hartford police arrested Brianna Rae Brochu on Saturday after they say she admitted to committing a series of vile acts against Chennel "Jazzy" Rowe in order to get Rowe to move out of the dorm they shared at the University of Hartford.
Police said Brochu confessed to licking Rowe's dining utensils and smearing menstrual blood on her backpack, according to the Hartford Courant. However, she did not admit to any of the other heinous acts she posted about on social media, telling police that anything else she described was merely an attempt to "appear funny."
On Instagram, where her account has since been made private, Brochu had boasted about putting moldy clam dip in Rowe's lotions, spitting in her coconut oil and sticking Rowe's toothbrush "where the sun doesn't shine."
She accused Rowe of "not compromising, and posting Snapchat videos of me sleeping and making fun of me snoring." Brochu also said she'd been trying to get a room change since early October, but had been unsuccessful.
Brochu was charged with criminal mischief and breach of peace on Saturday, but an additional charge of intimidation based on bigotry or bias ― a hate crime charge ― was added on Wednesday.
"She will not be returning to the institution," the school's president, Gregory S. Woodward, told the Times.
Rowe believes Brochu's actions were racially motivated, especially since her former dormmate called her "Jamaican Barbie."
"Rubbing bloody tampons on my things, ... she posted pictures of my Steve Madden bag that I had been sleeping next to the whole time on my bed with blood stains on it," Rowe told local station WTIC TV.
Rowe also discussed the ordeal in a Facebook live post on Monday and said she had been feeling sick lately, but wasn't sure why.
"It started with throat pain. I thought maybe because it's colder up here, I'm just probably catching a cold," she said in the video.
She added, "The sore throat pain got worse and it was just throat pain. And this was happening for about a month. It got to the point where I had extreme throat pain where I couldn't sleep, to the point where I couldn't speak. Like I'd try to whisper, and I could barely whisper."
Rowe was upset that Brochu had been posting about the things she was doing to her since early September, but she only found out on Oct. 17, when she was moving out, according to Heavy.com.
In her live video, Rowe said that school authorities told her she could be removed from her campus residence if she spoke out about her situation.
She speculated that the university might have responded to the situation more quickly if she were white and Brochu were black.
"If the race roles were reversed, I feel like this would have gone down a different route," she said.
The incident is getting worldwide attention and #justiceforjazzy has become a trending hashtag on Twitter.
"The University strictly and swiftly followed all procedural and legal processes related to this alleged event; claims to the contrary are based on misinformation. The incident has brought about accusations of racism, and I want you to know that I hear and share your anger and frustration. Acts of racism, bias, bullying, or other abusive behaviors will not be tolerated on this campus. I pledge to do everything in my power to work with our community to address related concerns together."
Before You Go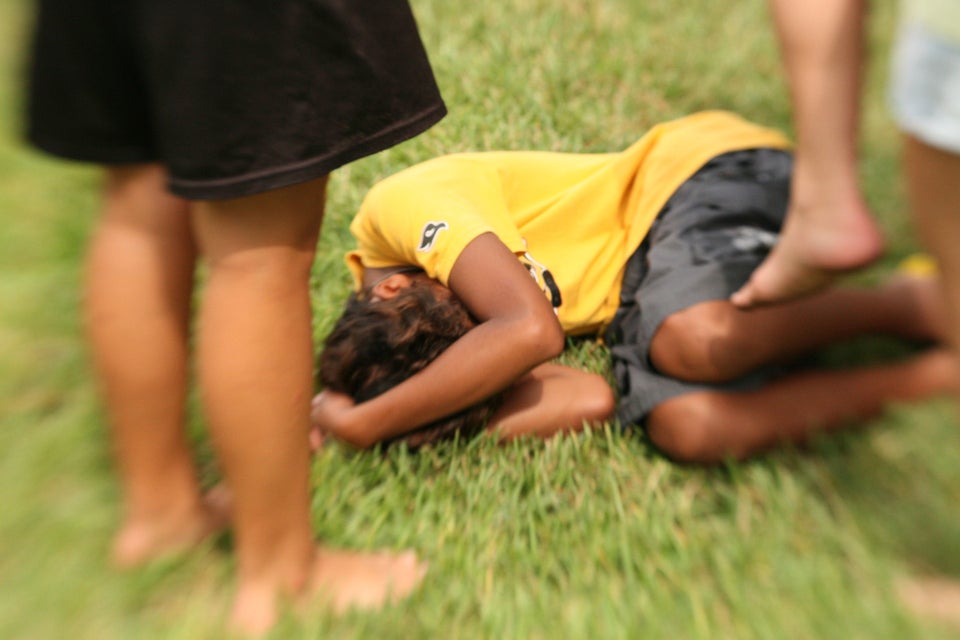 Fighting Racism And Discrimination Everyday
Popular in the Community