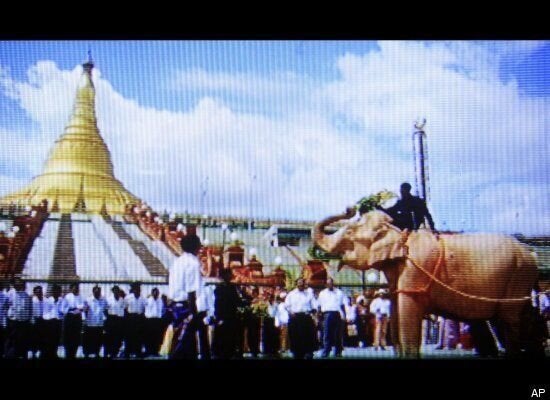 A rare white elephant has been transported from the jungles in northwest Myanmar to Yangon, the country's capital, state media reported.
The white elephant's arrival in Yangon was celebrated by Myanmar's ruling junta with a lavish ceremony.
The elephant has been described as about 38 years old and 7 feet and 4 inches (2.2 meters) tall.
See pictures of the animal below, both from the Yangon ceremony and as it was being captured in the jungle: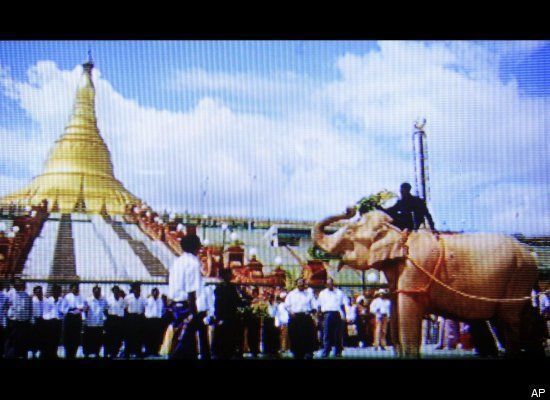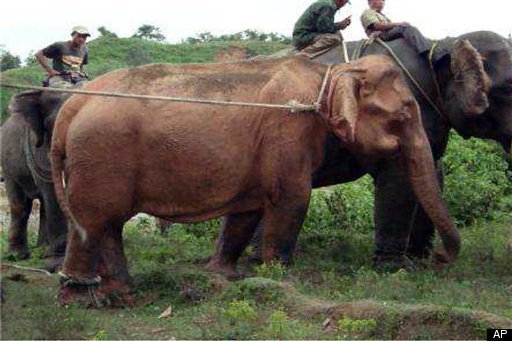 Related
Popular in the Community