A white ex-police chief agreed Tuesday to plead guilty to misconduct in office in the shooting death of an unarmed black man, a far lesser offense than the murder charge that ended in two mistrials.
Prosecutors agreed to drop the murder charge against 38-year-old Richard Combs, who is the former police chief of the small town of Eutawville.
A judge sentenced him to 10 years, but suspended it to 1 year of house-arrest and 5 years of probation, according to the Post and Courier.
Combs stood trial twice on the murder charge, but both cases ended with hung juries. He would have faced 30 years to life if convicted of murder.
Authorities say Combs shot Walter Bailey in May 2011 as he tried to arrest him on an obstruction of justice charge weeks after he argued about his daughter's traffic ticket for driving with a broken tail light.
Prosecutors said the obstruction warrant was trumped up because Combs was angry that Bailey made him look bad on the side on the road.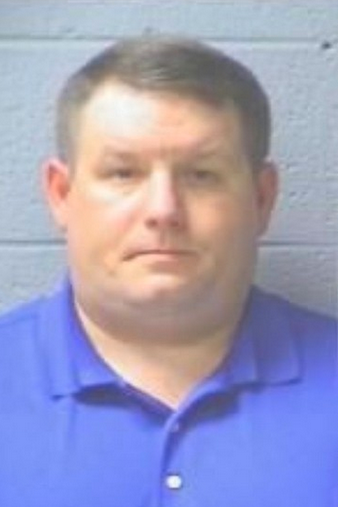 When Bailey came to the Eutawville Town Hall to ask Combs to delay the trial for his daughter's ticket, the police chief informed Bailey that there was a warrant for his arrest. Witnesses said Bailey was stunned by that development and walked out of the building and back toward his truck. Combs followed him, opened the door to the vehicle and tried to take the keys out of the ignition. The two then fought briefly in the parking lot before Combs drew his weapon and opened fire.
Combs was not threatened and could have stepped away, but fired his weapon anyway, hitting Bailey three times, prosecutors said.
Defense attorneys said Combs feared for his life because he was leaning into Bailey's pickup and had just seconds to react. They said he had no pepper spray or a Taser, which left him no option but his gun.
The jury in the first case voted 9-3 to convict Combs. The jury in the second case voted 8-4 to convict, with four jurors wanting to convict Combs of murder, four wanting to convict him of voluntary manslaughter and four who thought he was not guilty, Solicitor David Pascoe said in a hearing at the Orangeburg County courthouse.
Eutawville suspended Combs after the shooting and dismissed him several months later. The town reached a $400,000 wrongful death settlement with Bailey's family.
Eutawville is a town of 300 people 50 miles southeast of Columbia. Combs was the only police officer at the time of the shooting.
Combs' lawyer said he was emotionally and financially exhausted.
The Associated Press contributed reporting
Calling all HuffPost superfans!
Sign up for membership to become a founding member and help shape HuffPost's next chapter