An airstrike in northern Syria killed a member of the White Helmets, a well-known volunteer rescue organization, on Saturday. Issam al-Saleh, 29, reportedly died, according to the group, during a mission in Idlib province, while attempting to save civilians hit by an earlier strike.
Al-Saleh is the 108th person to have been killed while working for the organization, James Le Mesurier, a spokesperson for the White Helmets, told The New York Times. Al-Saleh had two young children, according to Le Mesurier.
The White Helmets have blamed Russia for the bombing, and analyst Charles Lister noted members of the rescue group were seen joining in protests on Monday in Idlib against the Russian intervention in Syria's war.
Rescuers from the group shared a photo on the White Helmets' Twitter account on Monday in tribute to al-Saleh, holding a sign that said they vowed to carry on his journey.
Russia has been carrying out airstrikes in Syria since last week, and while it claims to be targeting terrorist forces U.S. officials and rights groups have criticized what they call the indiscriminate bombing of rebel-held areas.
Syria's White Helmets, also known as the Syria Civil Defense, are a group of nearly 3,000 rescue workers who operate in various areas of the country to provide emergency services.
Some of the organization's original members were trained by the Red Cross, and in the two years since its inception, it has attempted to fill the void left by the absence of emergency personnel and resources in Syria. The group has worked under increasingly difficult and dangerous conditions, and last year warned against U.S. airstrikes in the country, citing the threat they posed to civilians.
The White Helmets' daily operations involve rescue missions and responding to medical emergencies, as Syrians are caught up in the ongoing violence. Government airstrikes and barrel bombs kill thousands each month, and analysts say that Russia's air bombing campaign is adding yet another deadly element to the conflict.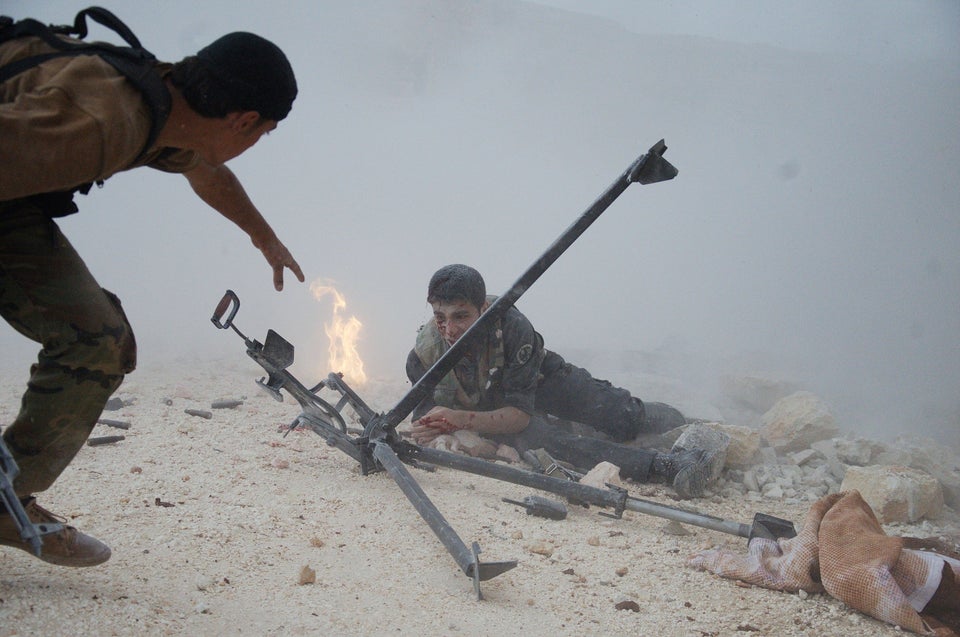 War In Syria
Related
Popular in the Community