On Friday, as part of its regular "1600 Daily" email briefing, The White House included a roundup of links of news friendly to President Donald Trump's administration, as it regularly does.
First on the list was a Washington Post article titled, "Trump's budget makes perfect sense and will fix America, and I will tell you why."
If that headline sounds suspiciously servile to you, there's a good reason why: It's satire.

The column, written by Washington Post humorist Alexandra Petri, employs a clearly satirical tone in an attempt to justify President Trump's proposed budget cuts to various departments.
"We don't need to fund historic sites," one section reads. "Those parks have sassed the administration enough and they must get what is coming to them."
So either the Trump administration didn't bother reading the actual article itself, or, even more troubling, read it but failed to distinguish it as parody.
Which wouldn't be that surprising, really. In the Trump White House, negative news is automatically dismissed as fake, even if it's from established organizations. Which means, as a corollary, that positive news must be real, even if it's fake ― right?
Petri, who goes by @petridishes on Twitter, greeted the "news" of her latest work's inclusion with humor, remarking, "nothing ruins a good story like clicking on it."
After The White House removed the link late Friday afternoon, she added, "aw, really? But i was looking forward to becoming an APPROVED SOURCE of TRUE CORRECT NEWS."
Before You Go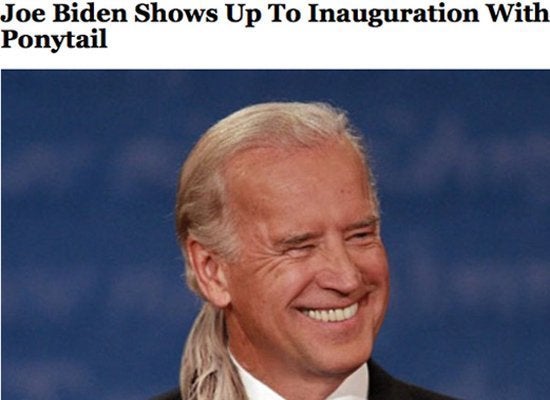 The Onion's Best Joe Biden Parodies
Popular in the Community