 The White House issued a statement on Monday threatening to veto a House bill that would ban abortions in the United States after 20 weeks of pregnancy.
"Forty years ago, the Supreme Court affirmed a woman's constitutional right to privacy, including the right to choose," the administration said. "This bill is a direct challenge to Roe v. Wade and shows contempt for women's health and rights, the role doctors play in their patients' health care decisions, and the Constitution."
An all-male group of Republicans on the House Judiciary Committee earlier this month approved the Pain-Capable Unborn Child Protection Act, which bans abortions 20 weeks after fertilization unless the woman's life is in danger. Republicans rejected several amendments that would have added in exceptions for rape, incest, and health of the mother after Rep. Trent Franks (R-Ariz.) argued that "the incidence of rape resulting in pregnancy are very low."
Republicans opposed them, Goodlatte said, "because these are late-term abortions, and therefore a woman experiencing a rape had many months to consider whether or not to get an abortion."
Goodlatte added that Republicans are now "content" with leadership's decision to amend the bill.
Democrats took issue with the new rape and incest exceptions because they require women to report the abuse to the police in order to have an abortion. The incest exception is also limited to women under the age of 18.
"They believe women are too dishonest to be believed when they state that they were raped," said Rep. Jerry Nadler (D-N.Y.). "That's a heck of an insult."
Rules Committee Ranking Member Louise Slaughter (D-N.Y.) slammed her Republican colleagues for advancing an abortion bill without women's input. "I think the American people are getting pretty disgusted with a group of men in blue suits and red ties deciding what the women of America can do," she said.
The House is expected to vote on the bill Tuesday afternoon.
Before You Go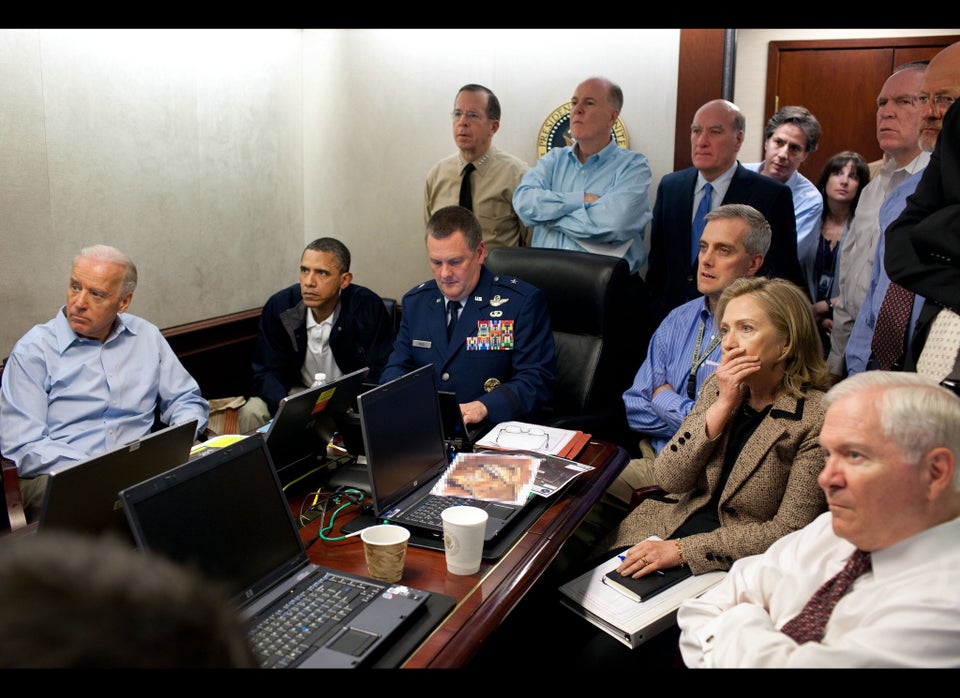 Most Iconic Photos Of Obama's First Term
Popular in the Community