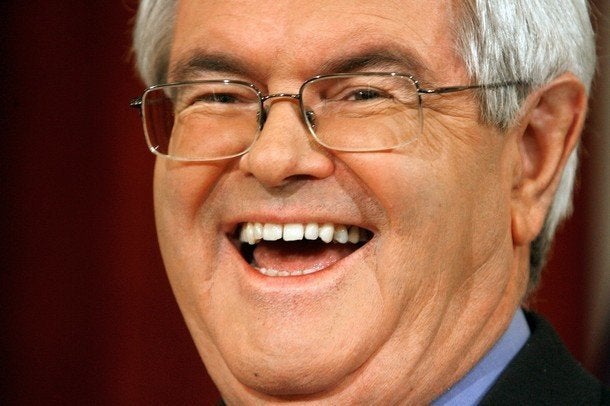 The White House hit back at Newt Gingrich on Wednesday for a twitter post made by the former House Speaker accusing Supreme Court nominee Sonia Sotomayor of being a racist.
Early on Wednesday, Gingrich put up a post on twitter rapping Sotomayor for saying that her background as a Hispanic female allowed her to understand cases in a different, better, manner than her white male contemporaries.
"Imagine a judicial nominee said "my experience as a white man makes me better than a latina woman" new racism is no better than old racism."
Asked at the daily briefing to respond to the tweet, spokesman Robert Gibbs offered a bit of thinly-veiled shot at Gingrich and warned against the escalation of racially heated rhetoric.
"I think it is probably important for anyone involved in this debate to be exceedingly careful with the way in which they've decided to describe different aspects of this impending confirmation," said Gibbs. "I think... when people of American and the people of the Senate get a chance to look at more than just the blog of a former lawmaker that they will come to the same conclusion as the president did... I think that when people get a chance to look at her record, I feel certain that partisan politics will take a back seat to common sense and open-minded decisions based on a full examination of the record and I think that that's what every Supreme Court and judicial nominee deserves."
Playing up the racial aspect of Sotomayor's candidacy is a dangerous proposition for the conservative community, with the risk of offending wide swaths of Hispanics omnipresent. To this point, the charges of reverse-racism have been primarily trumpeted by non-elected officials. But as Greg Sargent pointed out first, the director of new media for the Republican National Committee, Todd Herman, re-tweeted Gingrich's post, bringing the line of attack ever closer to the rank-and-file GOP.
Calling all HuffPost superfans!
Sign up for membership to become a founding member and help shape HuffPost's next chapter