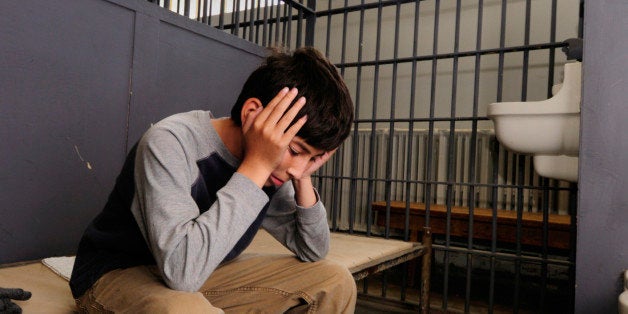 On Monday morning, kids in the metro D.C. area woke up to the exciting (though unsurprising) report of a snow day. But even better news for kids came out of the nation's capital yesterday.
First, in Montgomery v. Louisiana, the Supreme Court held that all individuals serving a mandatory life without parole sentence for a juvenile crime deserve a second chance. The case raised complex legal questions related to the implementation of the Court's 2012 decision in Miller v. Alabama. In Miller, the Court held that states cannot impose mandatory life without parole sentences on juveniles, even juveniles convicted of homicide. Instead, the Miller Court held, states must afford juveniles an individualized sentencing hearing at which their youth and its mitigating attributes are taken into account. Moreover, the Miller Court said that life without parole sentences for any juvenile defendants should be "uncommon" given "children's diminished culpability and heightened capacity for change." Miller was a big victory for juvenile advocates, but it left open the question of what effect, if any, the ruling would have on cases settled long ago - cases like that of Henry Montgomery.
Montgomery was convicted of killing a deputy sheriff in Louisiana in 1963, when he was 17 years old. The jury in his case returned a verdict of "guilty without capital punishment," which, at the time, meant that Montgomery was automatically sentenced to life without parole. Almost 50 years later, the Supreme Court held in Miller that this kind of automatic life without parole sentence for children is cruel and unusual because it fails to recognize the fundamental ways in which children are both less culpable and more amenable to rehabilitation. This past October, Montgomery argued that individuals whose cases had been finalized before the Miller decision should also benefit from the ruling - that he and the approximately 2500 people in this nation serving life without parole for a juvenile crime all deserve an opportunity to demonstrate that they have matured and are prepared to re-enter society. And the Court, in a 6-3 opinion written by Justice Kennedy, agreed with Mr. Montgomery.
Much work remains to be done in the wake of this most recent juvenile-friendly case from the Court. States like Louisiana, that had previously not considered the retroactive application of Miller or that had outright rejected it, will now have to grapple with implementing the Montgomery ruling. They may opt to provide resentencing hearings for individuals like Montgomery, or they may choose to make individuals like Montgomery immediately parole-eligible. Either way, the Supreme Court sent a strong signal to the states (again) that children are different in the eyes of the law and that they cannot be judged exclusively by the worst mistake they've ever made.
Kalief Browder's case is perhaps the most well known. Accused of stealing a backpack at the age of 16, Browder was sent to Rikers Island, the New York City jail. He spent three years at Rikers, awaiting a trial that he would never have. For almost two of the three years, he was held in solitary confinement for 23 hours a day. Even after being released, when the state dismissed the case because it no longer had a testifying witness, Browder was unable to bounce back from his experience in solitary. He had suffered too much trauma, and he took his own life at the age of 22.
Solitary confinement, as President Obama's directive recognizes, is a devastating practice even for adults. It can cause anxiety, depression, paranoia and "perceptual disturbances" - and that's assuming the inmate is healthy going into segregation. Mentally ill prisoners placed in solitary confinement often "decompensate;" not surprisingly, suicides occur at a disproportionately high rate among inmates held in solitary. For juveniles, the outcomes are similarly disastrous. The American Academy of Child and Adolescent Psychiatry has taken the position that solitary confinement should never be employed with juveniles, and, if it is, the juvenile should be evaluated by a mental health professional after 24 hours.
Like the Court's decision in Montgomery v. Louisiana, President Obama's action sends a strong message about the vulnerability of youth and our obligation as a society to safeguard children, even when they commit crimes. Much work remains to be done, but the effort is underway. While Monday was a snow day for some kids, it was a good day for all kids.