On Thursday, the White House announced a new initiative that aims to give low-income parents access to more affordable diapers.
In a post on the White House blog, Cecilia Muñoz, director of the Domestic Policy Council, wrote that nearly one in three families struggle to pay for diapers for their babies. While many parents today are able to cut diaper costs by buying in bulk at big box stores or online for delivery, lower income families often don't have that option due to lack of transportation, capital or credit, Internet access or ability to receive packages.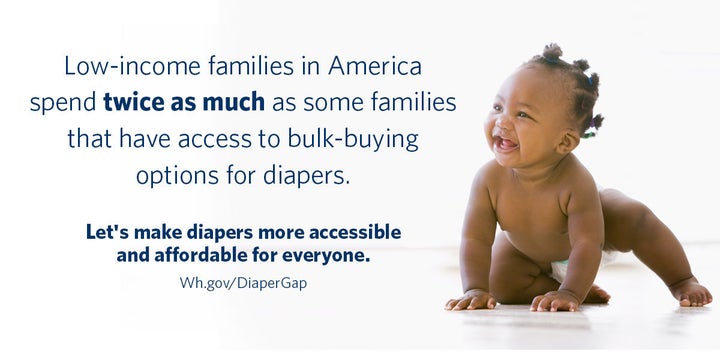 As a result, some of the poorest families in the U.S. have to spend 14 percent of their income -- an average of $936 per child -- on diapers each year. "Many higher income families pay less than half that amount," Muñoz wrote.
"When families can't afford a healthy number of diapers for their babies, they're faced with a choice between buying diapers and paying for food, rent, or utilities like heat," she added. "That's a choice that no family should have to make."
Muñoz also stated that the issue can also lead to health problems for babies and parents because sometimes, "moms and dads stretch the time between diaper changes to make their limited resources last."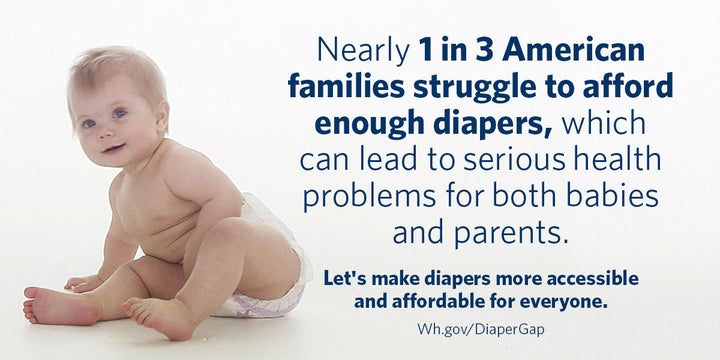 The new White House initiative aims to close "the diaper divide" through partnerships with online retailers, diaper manufacturers and non-profits. To kick off the initiative, Jet.com partnered with First Quality, which makes Cuties diapers, to manufacture more cost-effective diapers and make them available to non-profits with free shipping and more affordable prices.
Any non-profit will be able apply to enroll in the diaper program on Jet.com. According to estimates from The National Diaper Bank Network, the program will help distribute 10 to 15 million diapers to low-income communities over the next year.
Since the White House announced the new initiative, several other companies have pledged their support. Huggies announced that it will donate two million additional diapers to the National Diaper Bank Network in 2016 (on top of their initial pledge of 20 million). Huggies will also match the diapers donated through the brand's Rewards program, up to one million diapers.
As Muñoz wrote in her blog post, "Addressing the high cost of diapers for low-income families can help to take one more burden off those families as they strive to reach the middle class, and give the next generation the great start in life that all kids deserve."
She concluded, "No family should have to choose between keeping their babies healthy and keeping the lights or heat on."
Related
Before You Go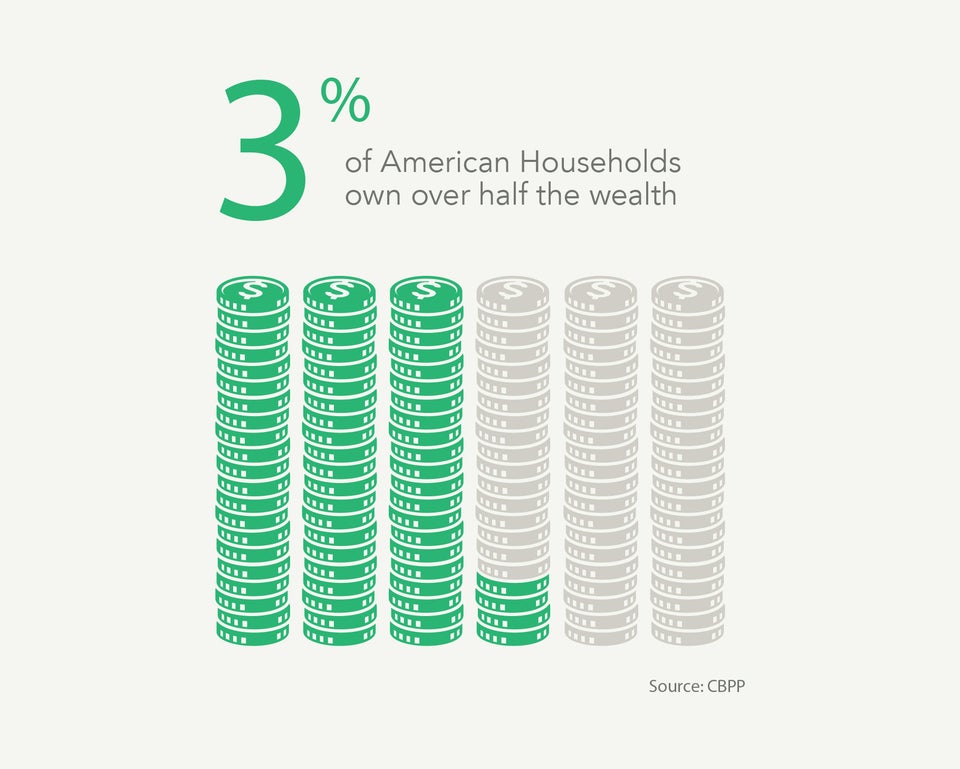 Income Inequality In California