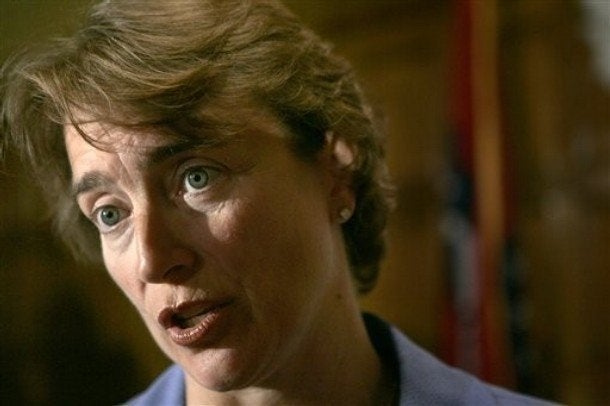 Sen. Blanche Lincoln (D-Ark.) might be under siege from within her own party, with the announcement on Monday that she will face a primary challenger for her Senate seat in 2010. But at least she has the support of the president.
"We support Senator Lincoln as an incumbent senator," White House Press Secretary Robert Gibbs said on Monday.
The short-worded endorsement follows a fairly regular pattern set forth by this administration, in which they have endorsed the incumbent candidate in a primary election. Sens. Arlen Specter (D-Penn.) and Michael Bennet (D-Colo.) both have Obama's backing.
But Lincoln is in a far more precarious electoral state than either of those two, with a host of progressive groups already campaigning for her defeat. And senior Democrats are not dismissing out of hand the possibility that her challenger, Arkansas Lieutenant Governor Bill Halter, could pick her off in the primary.

Popular in the Community