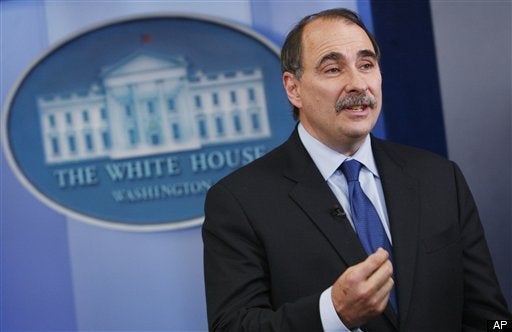 Even before the polls closed in Massachusetts on Tuesday, campaign operatives and White House aides were already spinning a Senate race that many are predicting could be disastrous for the Democrats.
The dynamic is pitting Obama administration officials against advisers to the campaign of Democrat Martha Coakley with each side blaming the other for what could be a stunning defeat for the Democrats and imperil the White House's top agenda item: health care reform.
Speaking to reporters on Tuesday, White House senior adviser David Axelrod suggested that the administration could have been more helpful to the Coakley campaign at an earlier point in the race.
"The White House did everything we were asked to do," Axelrod said. "I think if we had been asked earlier, we would have responded earlier."
He even offered some praise for Republican candidate Scott Brown.
"As a practitioner in politics, my hat's off to him," Axelrod said, adding that the GOP state senator had run "a very clever campaign."
Meanwhile, the Coakley campaign has been laying the blame on the White House for not getting involved soon enough. In a memo leaked to Politico, a Coakley adviser makes that case.
An excerpt from the memo:
-- Coakley campaign provided national Democrats with all poll results since early December

-- Coakley campaign noted concerns about "apathy" and failure of national Democrats to contribute early in December. Coakley campaign noted fundraising concerns throughout December and requested national Democratic help.

-- DNC and other Dem organizations did not engage until the week before the election, much too late to aid Coakley operation
Greg Sargent of The Plum Line blog quotes an anonymous senior Democratic Party official who pushes back against the memo. According to Sargent's source:
This memo is a pack full of lies and fantasies -- The DNC and the DSCC did everything they were asked and have been involved in the race for several weeks, not just the last one. The campaign failed to recognize this threat, failed to keep Coakley on the campaign trail, failed to create a negative narrative about Brown, failed to stay on the air in December while he was running a brilliant campaign. It's wishful thinking from a pollster, candidate and campaign team that were caught napping and are going to allow one of the worst debacle in American political history to happen on their watch that they are at the 11th hour are going to blame others.

Calling all HuffPost superfans!
Sign up for membership to become a founding member and help shape HuffPost's next chapter