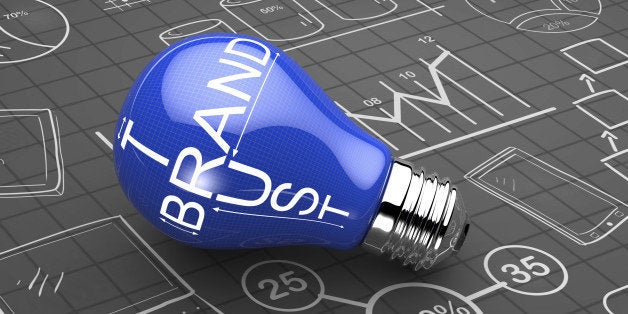 For National Foster Care Month, I interviewed David Ambroz, who is the Executive Director of Corporate Citizenship & Social Responsibility for Disney|ABC Television Group. In that role, Ambroz convened more than 100 partners to create FosterMore - a multi-media effort to communicate with the American public during Foster Care Awareness Month. Private sector companies, foundations, non-profits joined forces to create a campaign that shines a light on the potential of the 400,000 plus youth and countless families in the system. As an alumnus of foster care, Ambroz has demonstrated a lifelong passion to child welfare reform; from his work to establish the National Foster Youth Advisory Council (1997), the GLBT Foster Care Joint Initiative (1998), and more recently his service on the California Child Welfare Council, and his service on the ABA Commission on Youth At Risk - he continues to engage. David Ambroz is a graduate of Vassar College and the University of California, Los Angeles School of Law.
Marquis Cabrera: What are some consistent pain points you see in the current foster care/child welfare system?
David Ambroz: I will tell you that in my years of experience, what I have found is a great community of passionate people who care deeply. What I have found missing is the sense that we're part of a movement, and communication to the general public has been haphazard and not purposeful. Both have caused different outcomes, which is not good. Foster parents, social workers, and many child welfare leaders lack awareness of even being in the movement. More often than not, we're talking to ourselves and using language that alienates or scares the general public. I want to make it a movement and not a complex. It actually feels like a gap. Instead of reporting the stories of failure, death, tragedy, what if we as a movement told stories about the amazing resilience of what is happening with these youth and families? This is what FosterMore addresses: recognition of the movement and communicating it to the larger American public.
Marquis Cabrera: What is FosterMore? How is FosterMore improving the foster care space? Essentially, what impact are you hoping to create?
David Ambroz: FosterMore is an organization that acts as a neutral territory - it doesn't advocate any one issue. We're focused on re-branding foster care and working with expert marketing companies to better organize. We're not an advocacy organization, and therefore any non-corporation can be part of the conversation. We're working toward national reprogramming of what the public thinks about the foster care system to chip away at ignorance and prejudice and to educate and elevate positive stories.
Promos are done with intentionality; it's things described without intentionality that scares people, like the CW industrial complex. The child welfare community must coalesce around an idea to bring people into a movement, rather than accidentally creating a horror film promo. So, we need to undergo transformation. We need to find a cause-marketing partner to transform our blue into the same pink. Not necessarily to raise funds, but to raise awareness and show people that foster care is education - not tragedy and sorrow. We'll reprogram and the public will begin to think differently. If we collectively do this, we will see the American public become part of the change.
Marquis Cabrera: What metrics are you using to measure the effectiveness of the FosterMore campaign? What are you hoping to accomplish in 5 years with FosterMore?
David Ambroz: We're using clicks, how long people stay on site, and the number of partners we have. Our partners know where their traffic is coming from. Currently the only cause marketing we do is for the national scholarship for foster you. If you don't want to foster nor adopt, donate some funds for foster youth to get an education. In 5 years, I hope to take an issue that is overwhelming and dark and transform it into an opportunity to be a part of a solution. Instead of having negativity attached to foster youth, the public will think of education and opportunity. When we do that successfully, that will mean that we're acting as a movement.
Marquis Cabrera: What do you think of media's coverage of the child welfare system, insomuch that it is highlighting child fatalities and sensational cases?
David Ambroz: That question implies blame and error. I don't blame the press. I blame us for being disaggregated and disconjointed. How many amazing American parents are there? How many amazing grandparents there are? I believe media is responsible to report the news, and we can make it a point to share some good news with them, or lament over what they choose to cover in the absence of us doing anything.
When legislators go home to talk, they need to hear about the good things, not tragedy, and we have the opportunity to shape that narrative together. Collectively, what is the actual budget to launch a major motion picture? What is the budget among the CW industrial complex to market to the American public? At the end of the day, we have to engage in communicative marketing and tell all sides of the same story. We need to tell stories to get folks to mentor, adopt, or just to care, the same way folks market the new Volvo or Chevy. Check out the amazing work done by our sisters in breast cancer and the folks in environment; they coalesce around media and feed stories out, as well as generate them. There are things that everyone can do to help our earth: recycle, turn off the lights, etc. I hope we are as successful as our friends in the global warming and environmental industries. Why should we figure out which tactics to use when our friends already have the roadmap? We just need to embrace and borrow their tactics.
Marquis Cabrera: How do child welfare champions use the media to improve the foster care system?
David Ambroz: Media is not to be used. Media has own pressures and authorities. The responsibility is on child welfare leaders to figure out that we're collectively part of a movement and to think about how to best market the stories that are in our communities that collectively advance all of our issues. When you engage and work with media, you need to simplify the message so people can share. You cannot overwhelm them; you cannot make them want to do something else. Yoplait buys pink tops and then the American public buys Yoplait; in this way, the public is aware. They're aware of the fact that we need research to find a cure, and there should be a cure. 20-25 years ago, we didn't discuss breast cancer and global warming because of silence, fear, and scientific language. But if you engage the global public in a conversation and help them understand, it becomes a common household topic. If we engage the public in the same way, the foster care system can become one, as well. I don't think media is to be used; it is meant to be a partner. They're telling stories for listeners and viewers. What stories are we telling and are we intentional with them? How do we talk together? We're great at talking with each other, but we have to be great at talking to everyone else.
Emotional tenor - fear, sorrow, failure, pain, and trauma - is a massive issue among kids in these vulnerable communities, and we don't want to hide from them. However, we want to talk about the amazing stories and the potential, as well. There are some good things. These foster kids are collectively our kids. This is not some remote island; they belong to the USA. We have an obligation to see them through to success. That is incumbent upon us to create a movement and create opportunities for engagement and marketing this opportunity.