It's that time of year again, when everyone gets a Christmas card from the White House. Just kidding! Only certain people get the annual mailing, but that doesn't mean the rest of us can't wistfully stare at a virtual version of it. This year's card features a painting by Larassa Kabel. The Des Moines, Iowa-based artist beat out competitors from around the country for her rendering of Bo, the Obama family dog, knee-deep in snow on the White House lawn. The basic image came from a photograph provided by the White House, but putting a scarf around Bo's neck was Kabel's idea, reports the Green Bay Press Gazette: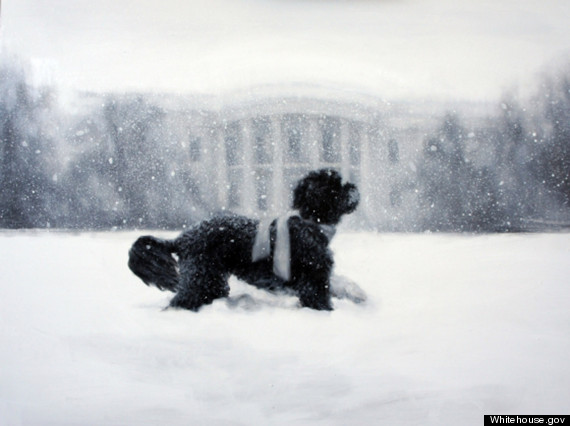 Aside from the card itself, Kabel's reward is a joint invitation for her and her husband to the White House Christmas party (which, she points out, comes with the added gift of major people-watching possibilities). Translation: no payment for services rendered.
Still, Kabel is in a select group of artists. Usually the White House commissions someone to create the card, rather than picking from a pool of artists. Last year, former Alaska Gov. Sarah Palin took issue with the job done by LA-based artist Mark Matuszak, which featured Bo, this time in front of a fireplace in the White House library. In a Fox News appearance, Palin called the card's emphasis on the dog "odd," and wondered why there was no Christmas tree, which she equated with "family, faith and freedom," according to the LA Times.
What will Palin think of Kabel's card, we wonder, which doesn't even have a wreath! Let us know your thoughts in the comments section below, readers.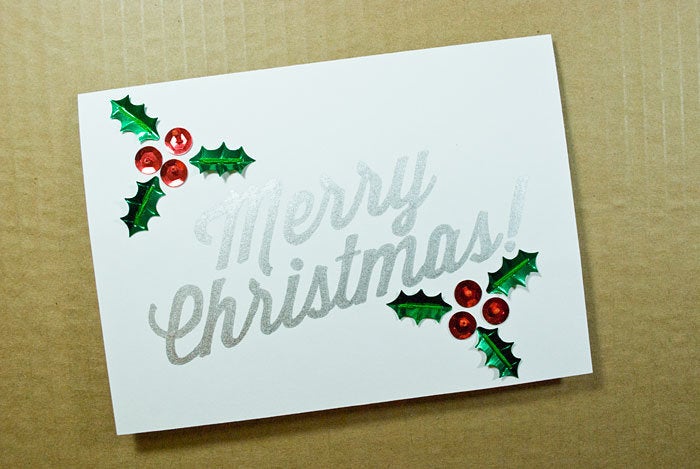 DIY Holiday Cards
Related
Popular in the Community