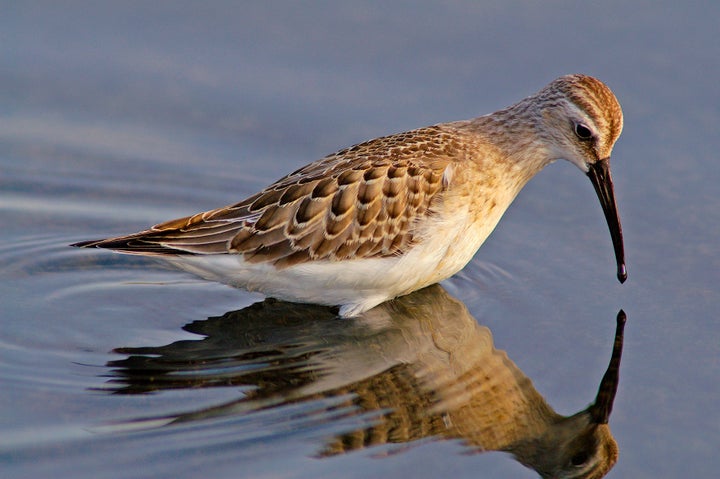 Doing experiments isn't just for the birds, and it's not just for the professional scientists, either. Long before anyone ever thought of "crowdsourcing" or "open innovation," thousands of volunteers were stumping around in the snow and sleet every year for the Audubon Society's Christmas Bird Count, helping to assess the status and health of bird populations across the United States by collecting data and donating their observations to the scientific community.
This sort of activity is called "citizen science," and it simply involves members of the public using the scientific method to explore the mysteries of the natural world and advance our understanding of it. By asking questions, making observations, collecting data and publishing the results, people can discover remarkable things about our shared world, from testing streams to watching the stars.
"I think citizen science is a perfect example of an approach that truly lies at the nexus of three important things -- science, technology and policy," Holdren said on Wednesday.
"New technologies, from low-cost sensors and other types of monitoring instruments to increasingly ubiquitous and powerful smartphones to the rapid expansion of high-speed Internet connectivity, are facilitating citizen science on a scale that was simply unimaginable just a few years ago," he went on. "We can harness this new technological infrastructure to advance both scientific discovery and the realization of policy objectives that will lead to better outcomes for all Americans."
"We were thrilled with the support and participation the event generated from individuals and institutions around the world," Jenn Gustetic, the OSTP's assistant director for open innovation, told The Huffington Post by email. "On Twitter, #WHCitSci was mentioned in 300-400 tweets per hour during the event, generated over 6 million impressions, and tracked followers participating from North and South America, Africa, Europe, India, and Southeast Asia."
You can watch a video of the White House forum below. (Fair warning, it's four hours long, so maybe grab a sandwich first.)
Holdren directed federal agencies to take two specific actions meant to advance the appropriate use of citizen science and crowdsourcing. First, every agency will designate a coordinator for citizen science and crowdsourcing projects. Second, each agency will catalog the citizen-science and crowdsourcing activities it supports that are open for public participation.
In his memo, Holdren highlighted the utility of these approaches for public engagement, scientific education and social good, listing specific examples of citizen science and crowdsourcing that have benefited the public:
In his remarks and in the memo, Holdren also addressed some of the key concerns about citizen science -- namely, scientific rigor and data quality.
"Citizen science must be held to the same standards as traditional science," Holdren said Wednesday. "When crowdsourcing is applied to scientific research, projects should follow standard scientific practices in design, implementation, data quality assurance, data management, and evaluation... Data worth collecting and using are also worth preserving and sharing, consistent with this administration's open data policy. Project data applications and technologies should be transparent, open, and available to the public."
"Consistent with the principles outlined in the president's memorandum on open government," he continued, "projects should engage the public in ways that maximize the value that volunteers provide to the project and the value volunteers derive from participating."
If these principles are internalized and institutionalized in the federal government through the use of the new toolkit, the returns for the public -- and for humanity writ large -- could be significant.
"The potential applications for health and environmental research, smart cities, oceans and coastal monitoring, etc. are vast," Gustetic told HuffPost. "Citizen science and crowdsourcing projects can enhance scientific research and address societal needs, while drawing on previously underutilized resources."
"For example, after analyzing 338 citizen science biodiversity projects around the world, researchers at the University of Washington estimated that the in-kind contributions of 1.3-2.3 million citizen science volunteers to biodiversity research have an economic value of up to $2.5 billion per year," she continued. "Other benefits include providing hands-on learning in science, technology, engineering, and mathematics (STEM), and connecting members of the public directly to Federal agency missions and to each other."
Related
Popular in the Community