The White House has refused to draw any clear link between Hurricanes Harvey and Irma and climate change despite growing pressure from advocates and other officials.
"Causality is something outside of my ability to analyze right now," Homeland Security advisor Tom Bossert told reporters during a press briefing on Monday. "There's a cyclical nature to a lot of these hurricanes. We continue to take seriously the climate change, not the cause of it, but the things we observe."
The White House will have to perform a "trend analysis" sometime in the future, he added.
Bossert's comments followed ones made last week by EPA Administrator Scott Pruitt, who said on Friday that it was "insensitive" to bring up climate change as the storm was unfolding.
"To have any kind of focus on the cause and effect of the storm; versus helping people, or actually facing the effect of the storm, is misplaced," he told CNN.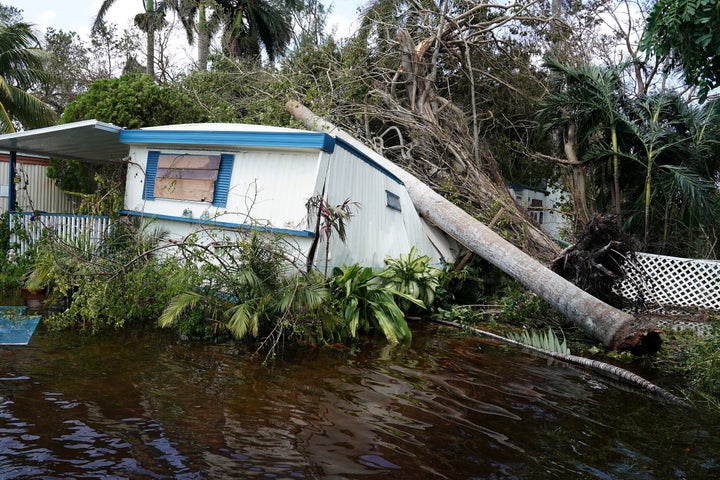 Washington Gov. Jay Inslee (D) criticized Pruitt's response, saying that, "now is precisely the time for a national commitment, when the winds are blowing and fires are burning."
"The floods and fires are not a time just for sorrow, they must be a time for action," he said. "We must seize this moment to help the victims of these storms, and we must seize this moment to take action on climate change."
Miami mayor Tomás Regalado, who is a Republican, urged the administration to use the hurricane as a jumping off point for a larger push against climate change.
"If this isn't climate change, I don't know what is," he said last week. "This is the time to talk about climate change. This is the time that the president and the EPA and whoever makes decisions needs to talk about climate change."
As French meteorologist Robert Vautard told HuffPost France, "the atmosphere is going to warm up and will therefore contain more water, which means more rain... it's safe to say that hurricanes affecting low-elevation islands will therefore cause greater damage, even if they have the same features as today's do."
The Trump administration's attitude on climate change is stark contrast from its predecessor's.
"Climate change didn't cause Hurricane Sandy, but it might have made it stronger," former president Barack Obama said in 2015. The year before, he warned that storms like Sandy would likely grow more common and stronger over time as climate change continues to intensify.
Popular in the Community