Vice President Joe Biden spoke passionately on Tuesday about the Obama administration's latest efforts to spotlight and combat the sexual assault epidemic plaguing college campuses across the country.
In his hometown of Scranton, Pennsylvania, "if a man raised his hand to a woman, you had the job to kick the living crap out of him," the vice president recalled.
"I realize that's not very presidential or vice presidential," Biden added, "but it's something every man should begin to understand."
Biden was speaking at the official unveiling of the report and recommendations of the White House Task Force to Protect Students from Sexual Assault, a summary of which was released Monday night. Along with those recommendations -- for colleges and universities -- the administration unveiled various steps that government agencies were quickly taking.
The White House on Tuesday launched a new website, NotAlone.gov, that is billed as a one-stop shop for information about federal sexual assault laws and resources for college students and administrators. NotAlone.gov includes a list of previous federal enforcement actions, information on how to file a complaint against a school and a map of rape crisis centers around the country.
One in five women is the victim of sexual assault in college, according to a 2007 study commissioned by the National Institute of Justice, and many U.S. colleges have come under fire in recent months for their poor handling of sexual assault complaints. The U.S. Department of Education's Office for Civil Rights has 54 pending Title IX investigations against schools involving allegations of sexual assault. It received 37 complaints in the first half of fiscal year 2014 alone -- up from 30 in the entire previous year.
Addressing a room full of students, survivors, school administrators and members of Congress, Biden emphasized the need for young men, too, to take responsibility for the sexual assault problems on their campuses.
"It doesn't matter what clothes she was wearing, whether she drank too much, whether it's in the back of a car, in her room, on the street -- it does not matter," Biden said. "It does not matter if she initially said yes and then changed her mind and said no. No means no, whenever it is stated. ... And until we as a society acknowledge that, and men begin to step up to their responsibility, this will not be solved."
The task force, established by the Obama administration in January, also produced something that higher education lobbyists have long pleaded for: better guidance from the Department of Education. The department's Office for Civil Rights provided a lengthy FAQ document to colleges, including instructions on how to write a sexual misconduct policy. The Education and Justice departments will continue distributing guidance throughout the year through the new website.
The White House called for a nationwide survey of colleges to determine the frequency of sexual assaults and harassment on campuses.
"I challenge every college and university, if they are really serious about protecting students, to conduct anonymous surveys," Biden said. "They have a moral responsibility to know what's going on on their campuses."
In addition to the new guidance, the Education Department reaffirmed that campus adjudication of sexual misconduct cases should use the preponderance-of-the-evidence standard -- is it more likely than not that misconduct occurred? -- which is a lower standard than that used by the criminal justice system. An attempt to codify this standard in the Campus SaVE Act in 2012 was defeated by civil liberties groups.
The department clarified that colleges could identify staff members who are not required by law to report allegations of sexual assault to law enforcement and let them have confidential conversations with victims who are not ready to report. It is also stated that a victim may not questioned about her or his sexual history in the campus adjudication process, which may help prevent the kind of insensitive comments that some school officials have made in the past.
"We continue to ask questions like, 'Well, what were you wearing? What did you say? What did you do?'" Biden said of school authorities. "The real question is, what made him think that he had a right to do what he did?"
The task force spent 90 days speaking with higher education groups, college and university presidents and lawyers, sexual violence researchers and advocates, as well as sexual assault survivors and other students. While its recommendations do not include any new consequences for universities that fail to comply, Valerie Jarrett, senior adviser to President Barack Obama, told The Huffington Post that she hopes the administration's focus on the issue will help drive more students to apply to those colleges that don't sweep sexual assault under the rug.
"Our hope is by shining a spotlight on this issue, the [schools] that are willing to be transparent are going to be rewarded in the marketplace," Jarrett said. "Because I think as a parent or as a student-- everybody knows it's a problem on all campuses, but the question is, is any given college or university prepared to step up to the plate and do something about it?"
Survivor advocates applauded in particular the calls for greater transparency in enforcement efforts and clearer explanation of how students can file federal complaints. Alexandra Brodsky told The Huffington Post that she had to learn that on her own when she filed a complaint against Yale in 2011.
"We're definitely thrilled to see the administration taking on some of the work, particularly around public education, that's been left for students to tackle for so long," Brodsky said.
Support HuffPost
The Stakes Have Never Been Higher
Before You Go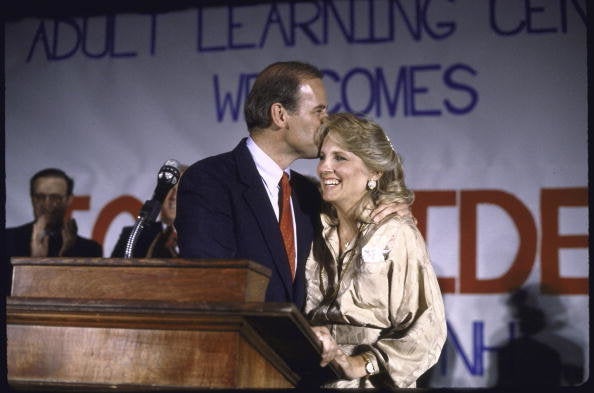 Joe Biden's Best Moments
Popular in the Community