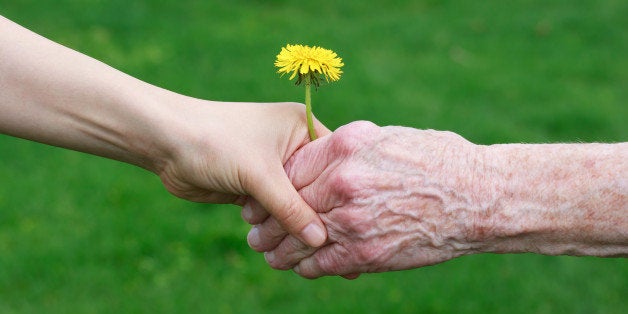 On Monday, July 13, I will have the honor of attending the 2015 White House Conference on Aging (WHCOA) at the White House featuring President Obama. It will be the fourth White House Conference I have attended, including my appointment by President Clinton to serve as Executive Director of the 1995 conference.

White House Conferences on Aging serve a distinct purpose: to engage the nation in planning for an aging society over the ensuing ten years. The 2015 White House Conference on Aging, through a combination of a traditional event in Washington, D.C. and close to 100 watch parties across the nation, will engage a significant number of people in this important discussion.
I am especially supportive of the four priority areas the 2015 WHCOA selected: retirement security, healthy aging, long-term services and supports and elder justice. In particular, the focus on healthy aging is important. To age well in our nation, there must be access to quality health care that emphasizes prevention.n This conference must recognize the relevance of good nutrition throughout the lifespan and must recognize one threat to healthy aging, malnutrition, which costs our nation over $150 billion a year.
The last White House Conference on Aging was held in 2005, just two years after the passage of the Medicare Modernization Act which introduced the Medicare Part D Prescription Drug benefit. In its 12 years, the program has achieved an unprecedented degree of support among older Americans. This first-time drug benefit has also saved Medicare money by averting hospitalizations while also helping to manage chronic conditions. The 2015 WHCOA should give a clean bill of health to a stronger Part D in the future, including acceleration of ending the so-called "donut hole" that still too many seniors fall into when Part D provides no coverage. Finally, the conference should focus attention on the related need for better medication adherence to achieve healthy aging.
This White House Conference on Aging, held in the year Medicare turns 50, should result in an overall strong reaffirmation of Medicare which has 93 percent of seniors today benefiting from its services. For many of them, it has been a life-changing program. Thanks to the Affordable Care Act, Medicare has a brighter future. It has resulted in more coverage for preventive services with fewer out of pocket costs to older adults. This includes an important expansion of coverage for an improved pneumococcal vaccine for older Medicare beneficiaries. It is developing important programs to lower hospital re-admissions by supporting community-based care transition programs. The ACA has invested in a stronger Medicare for now and the future.
As the Conference notes, we must address America's greatest denial issue, long-term care. Its appropriate focus on "long-term services and supports" conveys a better message and goal for what we need to do as a nation--focus on continuing needs. Nearly 7 in 10 Americans will need long-term services and supports at some point after they reach age 65. Yet only one-third of seniors have sufficient financial assets to pay for even one year of long term nursing care. (And, around half of Americans have insufficient savings for living needs in retirement in general!) This WHCOA needs to develop a pathway for a public/private solution on providing long term services and supports. It needs to address issues of access, financing and choice to be relevant. We need to start acting today as we know this is the largest unfunded liability that the boomer generation faces.
We commend the WHCOA's focus on elder justice. Elder justice is achieved when elder abuse is prevented and its victims are provided with help. Since the last WHCOA in 2005, we now have the landmark Elder Justice Act as the law of the land passed in 2010. We have a robust Office of Older Americans within the Consumer Financial Protection Bureau helping to educate older Americans on how to avoid financial abuse. We have a first-time federal Office of Elder Justice with a first time federal home for Adult Protective Services. These are all accomplishments of this Administration but we must go beyond this. We need additional federal funding for elder abuse prevention. One immediate way the Administration can do this is to direct a dedicated portion of the $1.6 billion in new funding from the federal Crime Victims Fund to help elder abuse crime victims. I hope this is one outcome of this conference.
I am hopeful that this White House Conference on Aging, like its five predecessors, can be a catalyst for improving national aging policy in the next decade. Today the ranks of older adults are swelled by the aging of the boomer generation whose youngest member is now 50 and whose oldest is close to 70. We must work toward a nation that provides opportunity for productive aging while caring most directly for those most vulnerable.
We must acknowledge and celebrate the changing face and composition of those aging in America today by focusing on cultural competency and combating all remaining vestiges of discrimination based on age, race, gender or sexual orientation. We should strive to make sure that the quality of life keeps pace with the quantity of life for all our people.
Calling all HuffPost superfans!
Sign up for membership to become a founding member and help shape HuffPost's next chapter