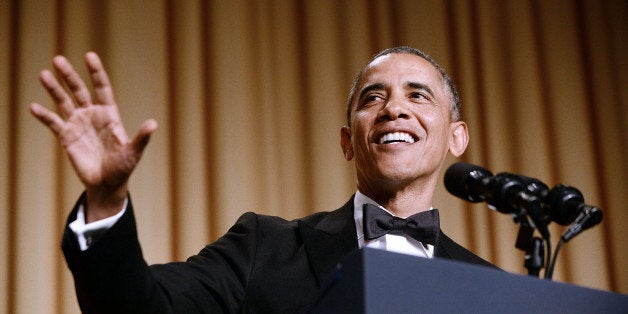 NEW YORK –- The White House Correspondents' Association is urging news organizations to resist jockeying for celebrity guests for April's annual dinner and try to invite more actual White House correspondents, according to a Wednesday email sent to WHCA members and bureau chiefs.
"An important priority for us is making sure that as many of your hard-working journalists who actually cover the White House, and are members of our association; get a chance to attend the dinner," read the email. "So while we continue to welcome you to bring special guests of your choice, we also strongly encourage you to invite as many of our members who work at your organization as possible."
It's become tradition for news outlets to bring boldface names in film, music and sports to the glitzy dinner-cum-fundraiser. Some of last year's attendees included actress Connie Britton (ABC), Cowboys quarterback Tony Romo (Fox News), tennis champion Andy Roddick (The Hill), actress Anna Kendrick (The Huffington Post) and singer Jessica Simpson (USA Today).
Christi Parsons, a White House reporter for Tribune newspapers and the current president of the WHCA, said in an email to HuffPost that she didn't know if news organizations are planning to invite more celebrities than in previous years.
But, she said, "I can tell you it really galls a lot of us that people we work side-by-side with every day don't get to come."
The dinner costs $300 a seat or $3,000 for a table.
Related
Popular in the Community