We love the White House and we love Hollywood. So you can imagine we adore the White House Correspondents' Dinner, where politicos, media power players and L.A.'s brightest stars come together in completely imperfect, bizarre (dis)harmony... in awesome fancy dresses.
And, of course, he acknowledged his gorgeous wife. "In my first term, I sang Al Greene," said the president. "In my second term, I'm going with Young Jeezy." Cue the laughs. "Michelle said, 'Yeah...' I sing that to her sometimes."
We swoon. Below, see POTUS, FLOTUS, and all the glamorous stars -- Reese, Charlize, Diane, Kim, Claire, and Alicia among them -- who came out for Washington D.C.'s "prom." Who had your favorite look?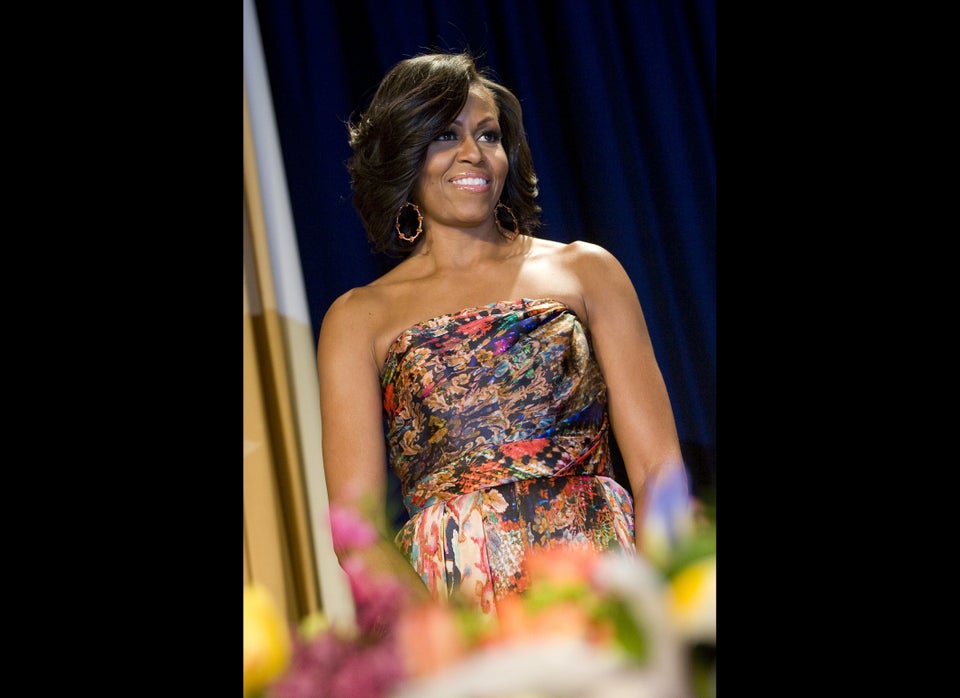 WHCD 2012
Popular in the Community