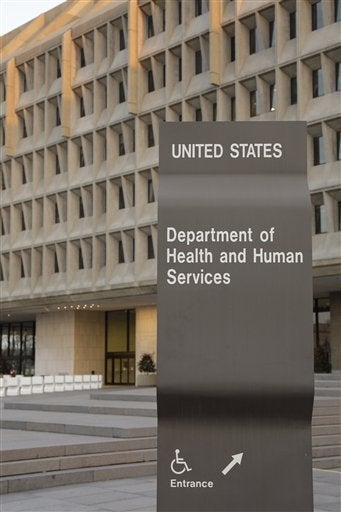 The Obama administration is defending its hiring of a high-ranking Capitol Hill aide and former private health insurance vice president to oversee the implementation of health care reform after good government groups complained it violated the spirit of the president's own ethics rules.
This week, the White House hired Liz Fowler to serve as deputy director of the Office of Consumer Information and Oversight at the U.S. Department of Health and Human Services. The post gives Fowler broad power to implement the recently-passed health care law, a piece of legislation with which she is intimately familiar since she helped write it in her previous post as chief health counsel for the Senate Finance Committee.
But her appointment was greeted with jeers in some circles of the progressive community. Fowler's former boss, Sen. Max Baucus (D-Mont.), oversaw the Gang-of-Six negotiating process that scaled back the reform bill without securing Republican support. More to the point, however, is the job Fowler held before she worked for Baucus.
In 2006, Fowler was hired by the private health insurance giant WellPoint -- an opponent of many aspects of health care reform -- to serve as its Vice President for Public Policy and External Affairs. In that capacity, she was not an official lobbyist. But her post involved aiding the company's communications and legislative operations. And for good government proponents, that connection alone is enough to raise serious doubts about her new White House job.
"She may be uniquely qualified ... but part of implementing health care reform legislation is repairing the public trust that was damaged by the way it was passed -- the public saw the influence industry on display and they were sickened by what they saw," said David Donnelly, National Campaigns Director for Public Campaign Action Fund. "I think the White House could have found another uniquely qualified person from among the other 300 million Americans."
"This does look pretty gross to us," added Danielle Brian, Executive Director for the Project On Government Oversight. "It looks like she doesn't really violate the [White House ethics] rules as they articulated them in the executive order but it is violating the spirit of the rules."
On that point, Brian is certainly right: Fowler is well within the ethical boundaries to serve as an Obama White House employee. Not only did she never lobby, she has not worked at WellPoint for more than two years. Unlike other controversial hires, she doesn't require a waiver to serve in the administration. Moreover, her defenders on the Hill and in the administration insist that she hated her time at the insurance giant, left explicitly because the industry was fighting reform efforts, and urged Baucus to get tough on insurers when he was crafting reform.
"Everyone knows that Liz wasn't happy at WellPoint because they were opposing reform," said an administration official. "She certainly doesn't look fondly upon her time there and it is certainly safe to say when she talked about it she didn't have warm feelings to the company," added a senior Senate Democratic aide."
Whether these defenses -- offered on condition of anonymity -- are enough to satisfy the critics seems unlikely. But for Fowler's on-the-record backers (and there are many) there's a larger question: Why should the taint of a past employer override her qualifications to the post?
"If there's one person you want at HHS helping to implement the Affordable Care Act, it's Liz," said Reid Cherlin, a spokesman for the White House. "As one of the major drafters of the law and as a driving force for health reform going back many years she knows the ins and outs of implementation better than almost anyone. Her appointment is completely in line with the stringent ethics standards that President Obama put in place, and we're thrilled that she's willing to do the job."
"Anyone who tries to paint Liz Fowler as an industry front person is flat out wrong," said Rep. Pete Stark, Chairman, Ways and Means Health Subcommittee. "She worked for me when I chaired the Joint Economic Committee and I know her well. Yes, she worked briefly for Wellpoint. However, the other perspective on that time is that she gathered insider information there that is now being used to better regulate the insurance industry. Having Liz join the Obama Administration as they work to implement health reform is a real win for consumers - not the health insurance industry."
Indeed, even progressive health care advocates insist that Fowler is far from a private industry shill -- even if that very industry once wrote her paychecks.
"I worked very closely with her," said Michelle Nawar, director of legislation at the SEIU labor union. "SEIU worked very closely with her, and we have no doubt that Liz puts the interest of consumers first. One, she is a person of incredible integrity. The people critiquing her -- I'm not sure how many times they have talked or met her -- but those who have, know her passion is about getting affordable health care to every person in this country. Moreover, she is intimately familiar with how this bill was written."
For the White House, in the end, it was that familiarity that persuaded them to bring Fowler on board, regardless of the perception it created. But her hiring does illustrate a broader tension that has existed within this administration from its first weeks. The President is, in many respects, a victim of his own promise to implement the strongest ethics laws in White House history -- forced to fill hundreds of critical positions without some the very people with the greatest subject-matter expertise. This may make for fewer conflicts of interests, but the staffing setbacks, even aides admit, have not been inconsequential.
UPDATE: Responding to Donnelly's argument that the administration could have filled the HHS position with someone as qualified as Fowler but without the baggage, Ron Pollack, Founding Executive Director of the pro-reform Families USA, called the Huffington Post to say the following:
The whole process of implementation is a very difficult one and will require complex decisions. Number one, she is as competent as anybody to make sure that the implementation is done effectively. And, secondly, her sense of purpose is really protective of consumers and even though she worked at WellPoint I think that actually sensitized her further in terms of the needs that consumers have for protection.

I don't know of anybody who I would think is more competent thoughtful and helpful in taking on the tasks now in front of Department of Health and Human Services. I would have rejoiced had she had an even higher position.
Popular in the Community