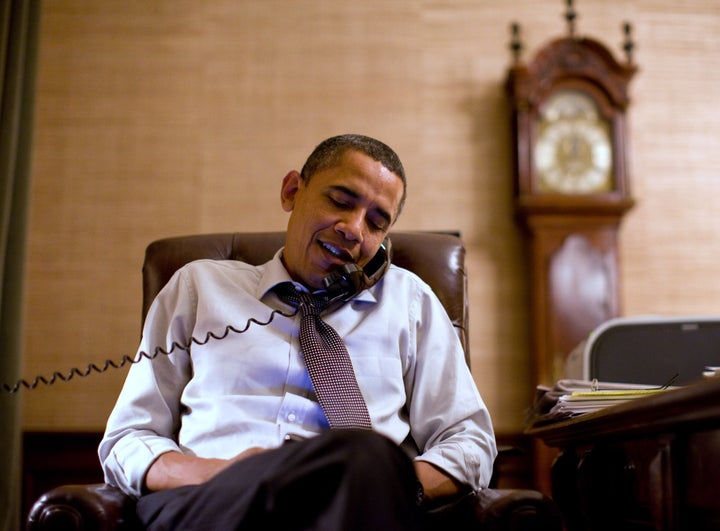 UPDATE 6:15 p.m.: Rob Redding Jr., the blogger, sent The Huffington Post's Black Voices the following statement, standing by his reporting:
Redding News Review was asked to add a line to its story, because some members of the press were trying to "spin" the report. Our source told us, that the "press" had started saying that Obama would not help a white man on death row. We added a line about the president himself not making calls about Davis to clear up any confusion. In the Politico report, even April D Ryan says that the death penalty was mentioned at the meeting. She is clearly not the source of our story. We stand by the story, as posted on our websites.
Previously:
The radio host, Rob Redding Jr., wrote on The Redding News Review yesterday that two sources confirmed that the Obama White House spent "three days" looking at ways it could legally get involved in the case and even called state officials to urge clemency.
"The Obama administration even called the state of Georgia about getting involved and were told 'No,'" Redding wrote.
"We looked at every possible avenue legally," Redding's alleged source reported Obama as saying. "There was not one there." And, "It was a state case and I could not intervene because it wasn't federal," Redding's other unidentified source attributed to Obama, according to Redding's published article.
But about 3 p.m. on Tuesday his story carried an update: "The source said the president never called and was only concerned about an injustice, as he would do for any American."
"That article was completely, 100 percent wrong," American Urban Radio Networks radio host April Ryan told Politico. Obama, she told the website, was "unequivocal" that there was "nothing he could do" in the case, adding that Obama did tell the group that in general, he had concerns about innocent death row inmates.
Popular in the Community