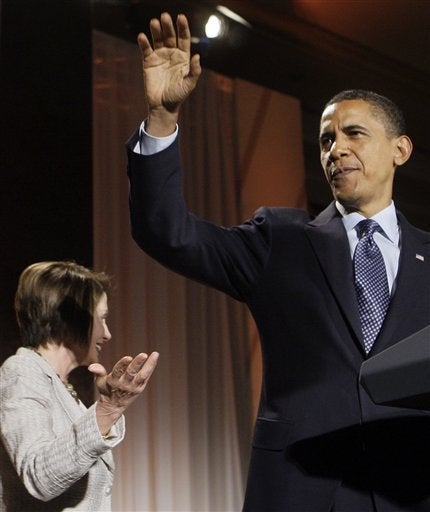 Administration officials with knowledge of current health care negotiations pushed back Wednesday evening against a report that the White House is readying a paired-down version of reform should the current proposal fail to win sufficient congressional support.
Hours before Thursday's much anticipated White House health care summit, the Wall Street Journal reported that the president and his team are "working on a more modest Plan B", just in case. This alternate approach would provide insurance to approximately 15 million uninsured Americans, or half as many as the current plan, and would include modest expansions of Medicaid and the Children's Health Insurance Program -- all in all, a far cry from the current legislation under consideration.
The Journal reported that "no final decisions had been made" with regards to the Plan B approach. But one administration official who spoke to HuffPost insisted that while a fallback option had been developed, it is not even on the administration's radar.
"This proposal was developed because the president wanted to know what the impact would be if he had to go small post-Massachusetts [Senate race]. It's not where we are," the official said.
"As you can tell from covering the news this week," the official added, "this is not the proposal we're pursuing."
The president has instead -- as the administration official notes -- placed his chips behind a comprehensive package of insurance reform and coverage expansion. Based on the Senate's legislation, with fixes taken from the version passed by the House, Obama's plan would cost roughly $950 billion over the course of 10 years. It would cover more than 30 million uninsured with expansions to Medicaid, the establishment of state health insurance exchange pools, and major subsidies to help individuals purchase coverage, among other reforms.
The fallback option would roughly halve those achievements, relying on incremental, less controversial reform proposals. The idea is that, as a last ditch gambit, the Plan B proposal could net the White House the bipartisan support necessary for a much-needed health care victory.
But for now, the administration is living and dying with the bill it released this week.