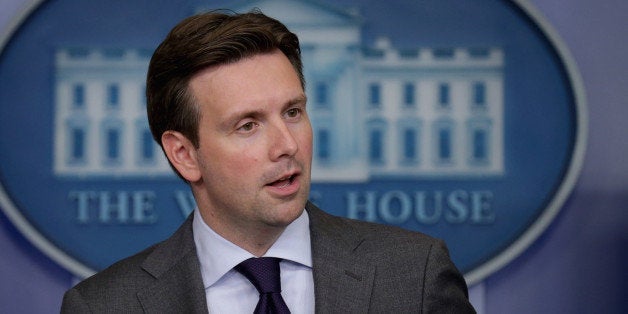 WASHINGTON -- Attempting to assuage liberal critics, White House Press Secretary Josh Earnest said on Monday that unaccompanied minors who have illegally crossed the nation's southern border won't be deported if it is determined that doing so would lead to their death.
The press secretary was responding to remarks made by Maryland Gov. Martin O'Malley (D), one of the highest-ranking Democrats to publicly condemn calls to send back the tens of thousands of minors to their home countries in Central America. The Maryland Democrat, who is openly considering a run for the White House in 2016, said sending the minors back would be immoral considering the high rates of violence and crime in their countries of origin.
"We are not a country that should turn children away and send them back to certain death," O'Malley said Friday at a National Governors Association meeting.
Earnest was asked about the point during Monday's briefing.
"These children and other immigrants who are attempting to enter the country without documentation will go through the immigration process, and that means their claims of asylum will be considered by an immigration judge and by asylum officials," he said. "What that means is it means that if an immigration judge determines that they face a credible threat of death upon their return to their home country, then, again, I'm not an immigration judge, but it is likely that the immigration judge will find that that person should be granted humanitarian relief."
The response represented a softening of the White House's rhetoric. Last week, Earnest emphasized that he expected most of the minors captured along the border would end up being deported back to Guatemala, El Salvador and Honduras.
"[I]t's unlikely that most of the kids who go through this process will qualify for humanitarian relief, which is to say that most of them will not have a legal basis . . . to remain in this country," Earnest said on July 7.
Earnest's comments on Monday don't refute his earlier ones, but do depict a diametrically different outcome of enforcing the law.
Under the William Wilberforce Trafficking Victims Protection Reauthorization Act of 2008, most unaccompanied minors caught at the border are handed to the Department of Health and Human Services for care and are given a hearing before a deportation court. The White House has signaled that it wants the law changed to allow border patrol officials to more quickly deport those caught. That possibility seems to validate O'Malley's concerns.
But notably, the president did not ask for changes to the 2008 law to be part of the emergency supplemental he requested to deal with the border crisis, suggesting that the administration doesn't want to hastily redraw legislation that was passed to protect at-harm minors. Earnest on Monday held up the law as the guiding principle for how the administration will handle current cases.
"We have said from the beginning that we are going to respect the basic due process to which these individuals are entitled," he said. "That continues to be true, and that is part and parcel of the law that we're enforcing."
Want more updates from Sam? Sign up for his newsletter, Spam Stein.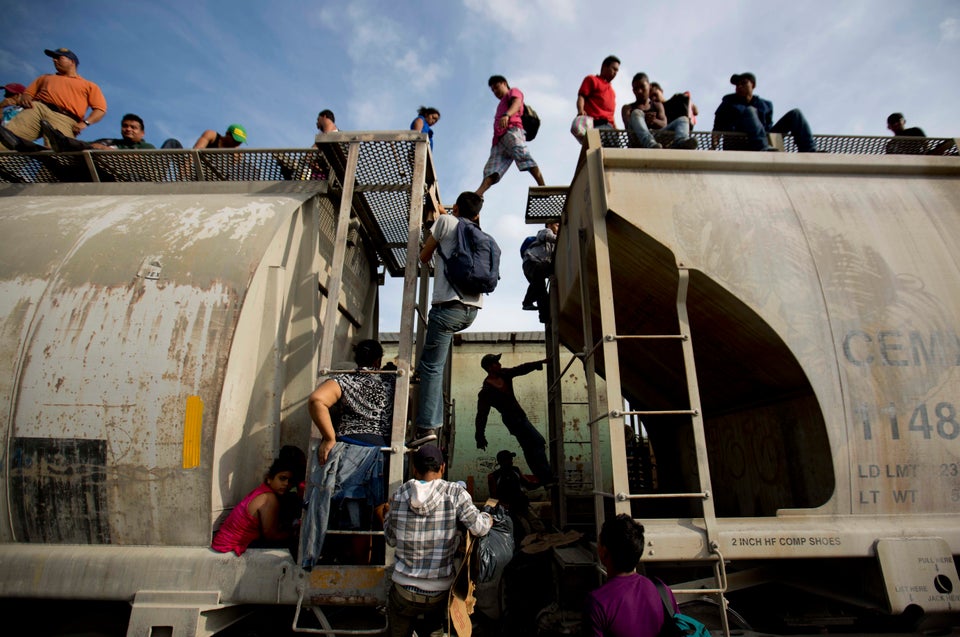 Why Latin Americans Really Come To The U.S.
Popular in the Community