WASHINGTON -- Faced with opposition from vulnerable Democrats, the Obama administration is considering waiting until after the November elections to take actions that could keep many undocumented immigrants from being deported, the Los Angeles Times reported Friday.
President Barack Obama promised a review of his deportation policies earlier this year, and the changes are expected to be announced in coming weeks. The new policies could include sweeping actions to prevent some undocumented immigrants from deportation, along with changes to how green cards are doled out and other business-friendly moves.
But some Democrats, particularly those in competitive Senate races, have expressed concern about how such a move could play in their states as they run for re-election. Republicans blame Obama's previous administrative action on immigration, the 2012 Deferred Action for Childhood Arrivals policy, for an increase this year of unaccompanied minors crossing the border illegally, and have attempted to turn it into a campaign issue against Democrats. Some have even begun to hint that a showdown over government funding could occur if Obama acts unilaterally on immigration, although other Republicans are downplaying that possibility.
The Los Angeles Times reported that the White House is considering first making moves to increase immigration enforcement, then making broader changes after the election but before the end of the year. Officials cautioned, however, that no final decisions have been made.
"Those who are speculating about how those recommendations might be implemented are a little ahead of themselves at this point," White House Press Secretary Josh Earnest told reporters Friday when asked about the timeline and the Los Angeles Times' report.
"If I can't see congressional action, I have to do at least what I can," Obama said at the White House. "Have no doubt: In the absence of congressional action, I'm going to do what I can to make sure the system works better."
Earnest didn't give a yes or no answer on Friday when asked if the administration was considering delaying executive action, instead saying he had no update on the timeline.
"The president is determined as ever to take that kind of action on his own, simply because House Republicans have blocked the ability of Congress to try to solve this problem," Earnest said.
Advocates for sweeping immigration changes have remained optimistic that the administration will keep its promise to complete the review by the end of the summer.
Rep. Luis Gutierrez (D-Ill.) said Thursday on MSNBC's "All In with Chris Hayes" that he expects administrative action to happen within weeks.
"I really do believe the president is going to put good policy and justice and fairness for our immigrant community in this case, ahead of good politics," Gutierrez said.
America's Voice executive director Frank Sharry said he thinks Obama will "keep his word and announce executive action in the next few weeks."
"From my point of view, it's the right thing policy-wise and politically," he said in an email. "He'll be doing what he can to reform our nation's dysfunctional immigration system -- something supported by three quarters of the American people -- and he'll be leaning into an issue that divides Republicans and exposes just how radical their far-right is on this issue."
If Obama does delay, he will face outrage from immigration activists who say he's waited too long already to act on deportation. Marisa Franco, director of National Day Laborer Organizing Network's "Not One More" campaign against deportations, said "delay is not an acceptable option."
"There is a clear hypocrisy when the president acknowledges that his own deportation policy is unnecessarily inhumane, and then he does nothing about it," she said in a statement. "Yes, racist Republicans have held the legislative process hostage in Congress, but that is no excuse to play partisan political games with deportation policy. We understand that the President faces huge challenges right now, but it is inexcusable for him to make people suffer unnecessarily by delaying what he should have done five years ago."
Before You Go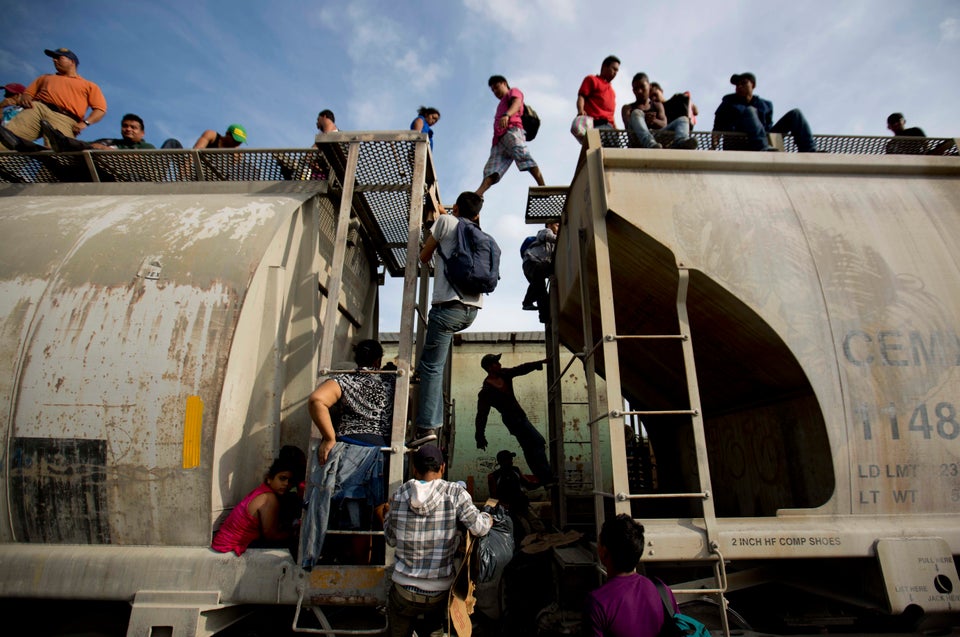 Why Latin Americans Really Come To The U.S.
Popular in the Community