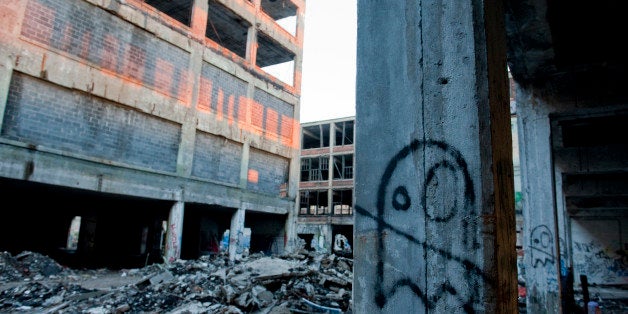 WASHINGTON -- Public workers and residents in Detroit shouldn't expect their city to be bailed out by the federal government. But during a meeting at the White House on Friday, top administration officials told national labor leaders they would try to speed up existing federal funds destined for the Motor City as it goes through bankruptcy proceedings.
The meeting marked the first in what's expected to be a series of discussions between the White House and organized labor over what the administration can do to help Detroit's politically charged and precedent-setting municipal bankruptcy case.
The White House has remained largely on the sidelines as the case makes its way through court. Acknowledging that there's little the administration can do to protect city workers facing potentially drastic pension and benefit cuts, Lee Saunders, president of the American Federation of State, County and Municipal Employees union, said the officials pledged to get money to the city as quickly as possible.
"We wanted to make a point to the White House that we believe that they should be actively involved in thinking creatively about how to deal with the situation. They assured us that they are," Saunders said. "They've asked their departments or agencies to creatively think about how we can move money quicker into Detroit."
According to Saunders, the money discussed was not a "bailout" -- something that would require congressional legislation and likely a political battle -- but the sort of federal funding that agencies can choose to steer toward the city.
"They don't have control over that aspect of it," Saunders said of bailout funds. "The appropriations would have to go through Congress and we all know what's been stated on the House side already. We want to constructively engage in solutions to this -- short-term and long-term -- so we're concentrating on what we can do, and that's what we dealt with today."
But when asked to name specific mechanisms for getting money to Detroit, Saunders largely punted. He directed the question to the administration, offering only that "agencies are looking at their programs right now and coordinating those efforts and trying to identify the money."
Instead, the official said, the parties spent their time figuring out how to get funds from elsewhere. Much of the conversation centered how to eliminate red tape that has held up already existing grant money -- for example, streamlining a program under the Department of Housing and Urban Development to tear down hundreds of abandoned buildings.
Mary Kay Henry, president of the Service Employees International Union, said attendees also discussed how money through the Department of Transportation could help update the city's bus fleet and fund jobs.
"We didn't actually call for a bailout," Henry said. "What we were trying to do is say there are a lot of stakeholders and the federal government can play a role as a catalyst" in revitalizing the city.
The meeting was spearheaded by White House economic adviser Gene Sperling, who is heading an interagency effort to see Detroit through its current financial troubles. The White House has also met with business leaders to see how private money can be leveraged in concert with government programs.
Friday's meeting included Labor Secretary Thomas Perez, Secretary of Housing and Urban Development Shaun Donovan and representatives from the Secretary of Transportation. Among labor leaders, Saunders and Henry were joined by Bob King, president of the United Auto Workers, Randi Weingarten, president of the American Federation of Teachers, and Harold Schaitberger, president of the International Association of Fire Fighters.
The city owes its creditors roughly $18 billion is currently under the stewardship of an emergency manager appointed by Michigan Gov. Rick Snyder (R). Fearing the city will likely shed some of its pension obligations to workers, unions have fought the bankruptcy proceedings in court.
This post has been updated with Mary Kay Henry's comments.
Before You Go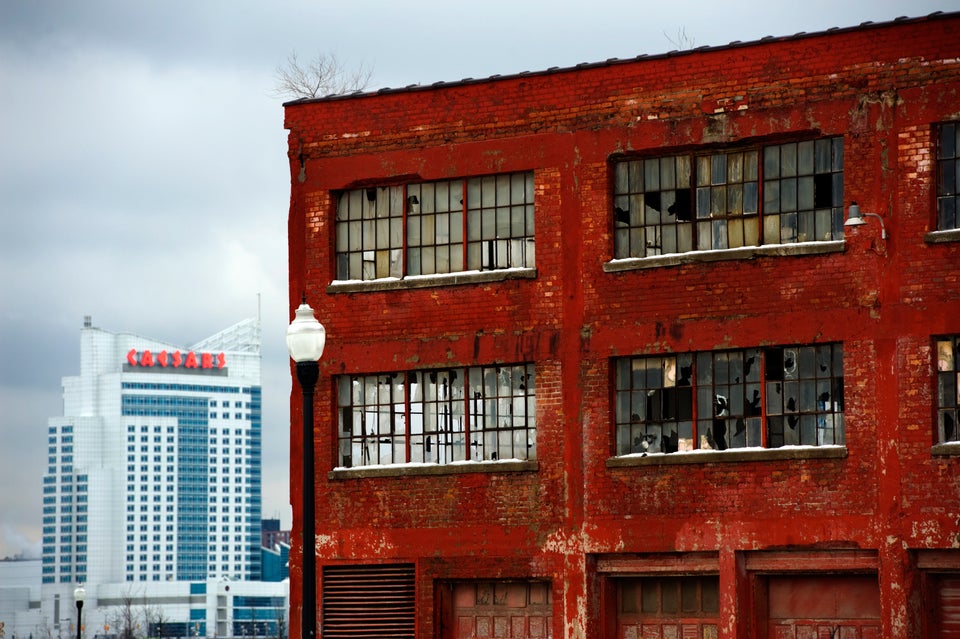 The Ruins Of Detroit
Popular in the Community