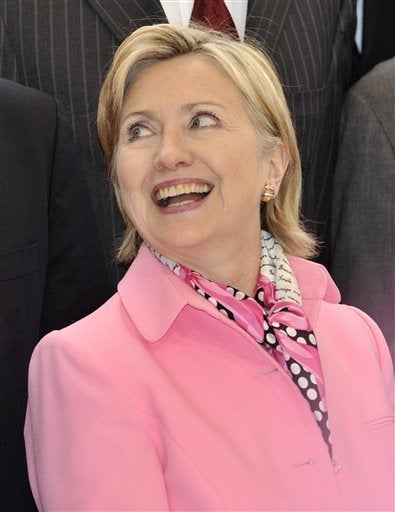 Secretary of State Hillary Clinton's disclosure that the Department of Justice will be filing a suit against Arizona's tough new immigration law is not being denied by either the White House or the Department of Justice itself.
In what appeared to be an unscripted admission, Clinton told Ecuadoran television on Thursday that DoJ, under the direction of the president, "will be bringing a lawsuit against" the Arizona act, which has been sharply criticized in Latin America.
The statement, first reported by the site Right Scoop, was the first overt declaration on the Justice Department's course of action. In late April, President Obama first announced his support for an investigation into Arizona's law, which would grant local law enforcement officials broader powers to detain suspected illegal immigrants. Since then, there have been hearings involving Attorney General Eric Holder but little in the way of explicit action.
Asked about Clinton's remarks, White House Press Secretary Robert Gibbs urged the Huffington Post to send queries to the DoJ. The department's spokesman, Matt Miller, replied with the following: "The department continues to review the law."
The non-denials are not, of course, confirmations of Clinton's statement. But it's hard to imagine that the Secretary of State is operating off of a different script than the rest of the administration. A suit, of course, would ramp up the debate over immigration reform, suggesting that the White House believes that either the law represents an egregious legal overreach or just smart politics.