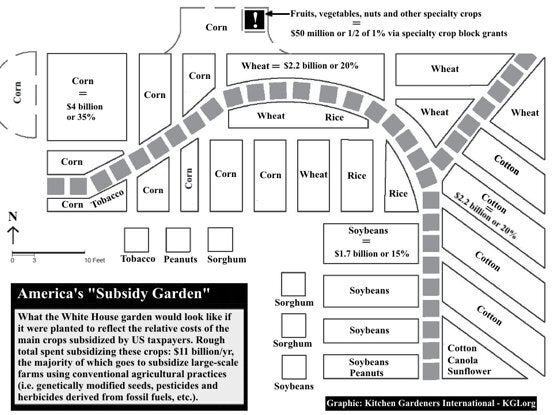 The image below details what the White House Garden would look like if it was planted with subsidized crops from the Food and Farm Bill (via Slow Food USA Twitter). The image, created by Kitchen Gardeners International, shows the layout of the Spring 2011 White House garden. There are plots for fruits and vegetables including peas, kale, kohlrabi, pak choi, cauliflower, endive, herbs, swiss chard, lettuce, broccoli, chervil, garlic, greens, mint, collards, turnips, beets, arugula, spinach, rhubarb, blueberries and raspberries.
The "subsidy garden" shows the roughly $11 billion per year spent on mostly large-scale agriculture. The garden consists of corn, wheat, rice, cotton, soybeans, tobacco, sorghum, canola and sunflower.
Which would you prefer for your dinner?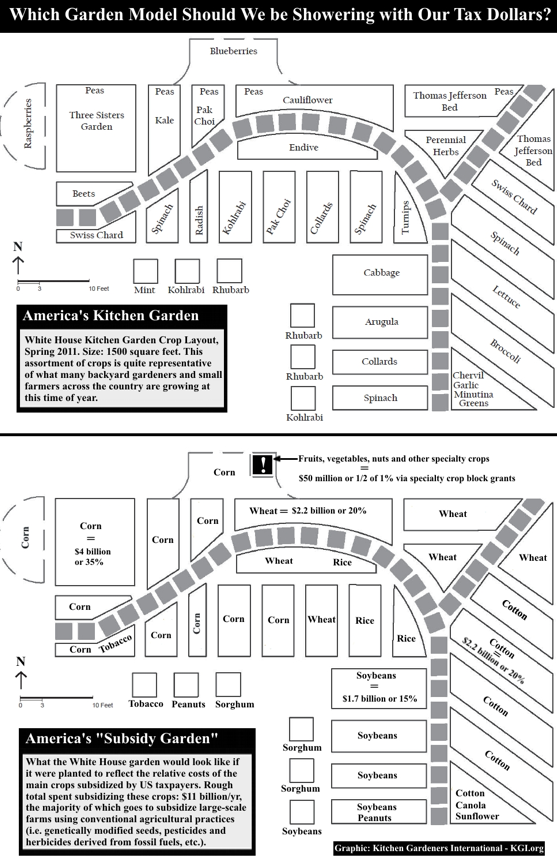 Related