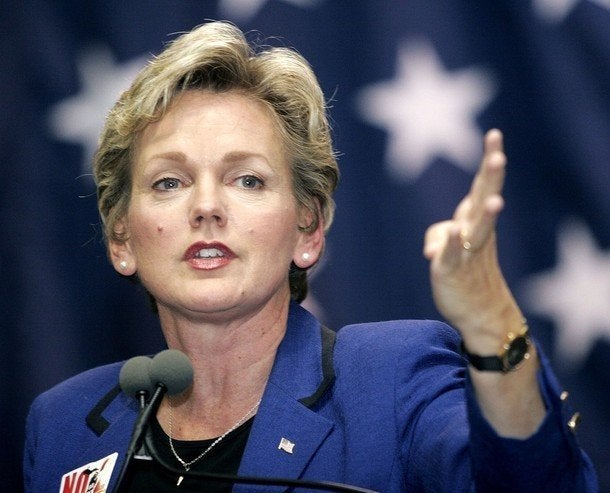 President Barack Obama and his White House aides-de-camp are currently involved in a high-stakes game to get people to like the compromise platter on tax cuts that he negotiated with Mitch McConnell. It's been a hard slog, what with every cable news organization that has a spare five minutes booking New York Representative Anthony Weiner to shout mean things about it.
But if you haven't been following the battle closely -- and if you have, you're probably a political reporter that's been making fun of it on Twitter -- the White House Press Office has been steadily rolling out announcements from random political figures that have come out in favor of the tax cut compromise. In the mix, you'll find some people you may have heard of, like Maryland Governor Martin O'Malley, New York Governor-Elect Andrew Cuomo, uhm... can I interest you in some Senator Daniel Akaka (D-Haw.)?
Oh look! Here's outgoing Michigan Governor Jennifer Granholm!
"The President has taken a pragmatic approach that will provide Michigan's working families the relief they need during these difficult economic times," Granholm said. "Without an extension of unemployment benefits, more than 181,000 Michigan residents would exhaust their benefits by the end of April."
I'm guessing that Granholm submitted her endorsement of the tax cut plan as an email attachment to her cover letter/resume, just like outgoing Pennsylvania Governor Ed Rendell did.
Along with these members of the Cubicle City caucus, you have endorsements from people you've never ever even had a moment of thought about, like Memphis Mayor A.C. Wharton, Columbus Mayor Michael B. Coleman, someone named "Mark Parkinson," Cincinnati Mayor Mark Mallory, various characters from the show "Parks And Recreation"...