An active duty U.S. Marine Corps captain made history over the weekend by becoming the first gay man to pop the question to his partner at the White House.
Check out the photo below, then scroll down to keep reading: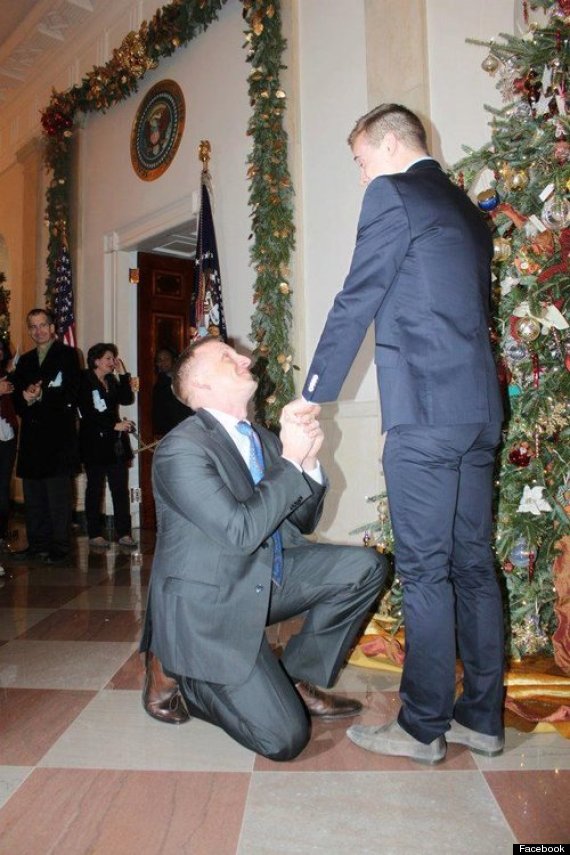 Phelps said he and Schock were "blown away by the amazing love and support we have received" after the photo went viral and was picked up by Towleroad, Gawker and a number of other media sites.
"I wanted to propose to Ben at the White House because that's where we went for our first date, to the LGBT Pride Month Reception in June," Phelps told HuffPost Gay Voices in an email. "Although we had met a couple years prior at the 2010 Servicemembers Legal Defense Network annual dinner, we didn't actually start dating until we both made it back to Washington D.C. two years later."
He went on to note, "When we received an invitation from the Military Partners and Families Coalition to attend the White House holiday tour on Dec. 15, the coincidence that it would be the six-month anniversary of our first date -- and also to the White House -- was too big not to capitalize on."
Added Schock: "Matthew has made me the happiest I've ever been and I am so fortunate that I get to spend the rest of my life with him."
Check out all the photos from the proposal, courtesy of Jennifer Cintron, below: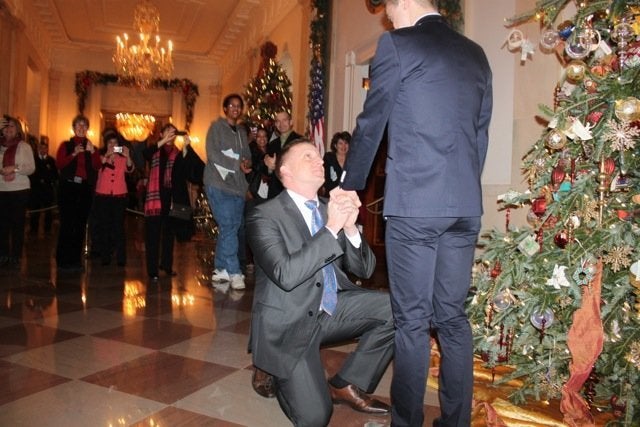 Matthew & Ben
Popular in the Community