The White House is urging European and Greek leaders to reach a compromise on Greece's debt crisis, arguing that the country should be allowed to remain in the eurozone.
"The task before the leaders of Europe remains the same," White House press secretary Josh Earnest said during a Monday press briefing. "We have long indicated that it's our view that it's in their collective interest for these differences to be resolved."
"It will require both a package of financing and reforms that will allow Greece to achieve, or at least be on a path towards some debt sustainability, but also be on a path towards economic growth," Earnest said. "This was a pretty clear expression from the Greek people that they do seek greater economic opportunity."
He continued: "Despite their significant differences ... all sides do recognized they have a collective interest in trying to arrive at the package I've described in a way that allows Greece to remain part of the eurozone."
While noting that the United States has an interest in the crisis being resolved, Earnest indicated that President Barack Obama would not be intervening.
"Ultimately it will be the responsibility of the Europeans to resolve," he said.
On Sunday, Greeks strongly rejected new austerity measures proposed by international creditors in exchange for emergency funds to deal with the country's debt crisis. The vote marked a victory for Greek Prime Minister Alexis Tspiras, who was elected on an anti-austerity platform.
"You have made a very brave choice," Tspiras said to voters in a televised address after Sunday's referendum.
After meeting in Paris Monday, German Chancellor Angela Merkel and French President Francois Hollande pressed Tspiras to move quickly to avoid a Greek exit from the euro.
"It's now up to the government of Alexis Tsipras to offer serious, credible proposals so that this will can be turned into a program which gives a long-term perspective, because Greece needs a long-term perspective in the eurozone with stable rules, as the eurozone itself does," Hollande said.
Before You Go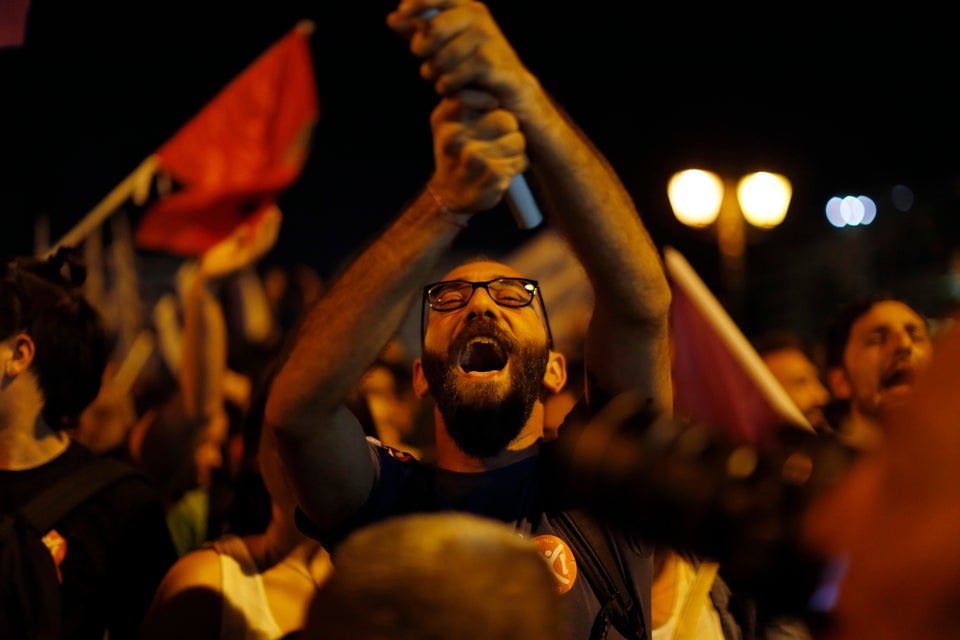 Greece Votes 'No'
Popular in the Community