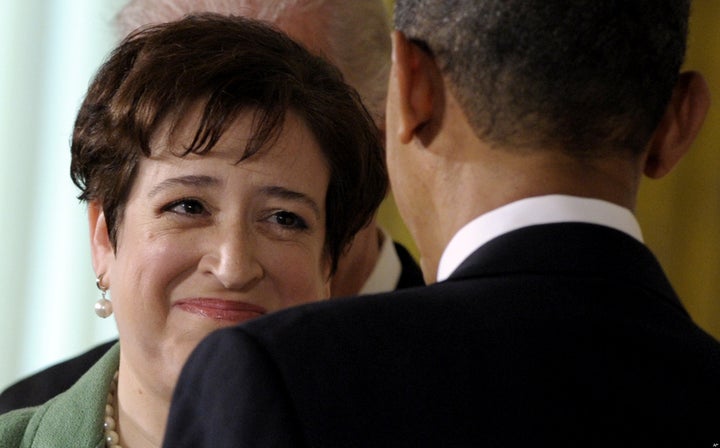 There has been a disproportionate amount of focus in recent days and weeks on Supreme Court nominee Elena Kagan's sexuality and how both the media and the White House handled the issue.
Kagan, as the White House has said, is not gay. But that didn't stop the New York Post from running an article on Thursday under the absurd title: "Does a picture of Elena Kagan playing softball suggest she's a lesbian?" The piece was supplemented with interviews with various authors and experts on lesbianism and softball -- without providing a definitive conclusion.
On Friday, the Washington Post ran a meta-piece on the matter under the title: "Is sexual identity our business, or are we a nation of busybodies?" In it, author Karen Tumulty reported that "administration officials asked Kagan directly about her sexual orientation when she was being vetted for her post as solicitor general." It was a slightly interesting revelation, for nothing else than that it demonstrated the topic was on the administration's radar early in 2009.
But a White House official emailed the Huffington Post to push back on Tumulty's claim. It was Kagan who relayed her sexuality, not the White House who asked for it. And the conversation happened recently, not back in 2009.
"Solicitor General Kagan volunteered the information to the White House when media reports surfaced in the pre-nomination process for the Supreme Court," said a White House aide.
All of this, of course, is a grand sideshow to the question of whether or not Kagan is qualified for the court. But for the sake of an accurate historical record, it does seem important to note that the White House didn't vet Kagan on her sexuality. She came forward with the information.

Popular in the Community