 The White House on Wednesday called the deadly violence on the streets of the Ukrainian capital "completely outrageous" and renewed its appeal to President Viktor Yanukovych to de-escalate the situation.
Clashes in Kiev between police and anti-government protesters that have claimed 26 lives are "completely outrageous" and "have no place in the 21st century," Deputy National Security Advisor Ben Rhodes told reporters aboard Air Force One.
"The fact of the matter is we have made very clear to the Ukrainian government that it is their responsibility to allow for people (to) protest," Rhodes said.
"We consistently oppose any of the violence by all sides, but the responsibility is on the government to pull back its riot police, to call a truce and to engage in a meaningful discussion with the opposition about the way forward."
President Barack Obama was expected to comment on Ukraine later Wednesday during a trip to Toluca, Mexico, for a North American leaders summit, Rhodes said.
The close Obama advisor also warned of possible sanctions.
"We've made clear that we consider taking action against individuals who are responsible for acts of violence within Ukraine," he said.
"We have a toolkit for doing that that includes sanctions."
The overnight bloodshed came after some three months of mostly peaceful protests, which broke out after Yanukovych ditched a pact with the European Union in favor of closer ties with former Soviet master Russia.
"Clearly the people of Ukraine feel that their legitimate aspirations are not being met in the current political context," Rhodes said.
"And it's incumbent on the Ukrainian government to reach out to the opposition and find a way forward that can unify the country."
On Tuesday, US Vice President Joe Biden called Yanukovych to express Washington's "grave concern" regarding the crisis, saying government forces that stormed a protest camp on Kiev's Independence Square, or Maidan, should withdraw.
The White House said Biden made clear in the call that the United States condemned violence by any side "but that the government bears special responsibility to de-escalate the situation."
Copyright (2014) AFP. All rights reserved.
Before You Go
January 23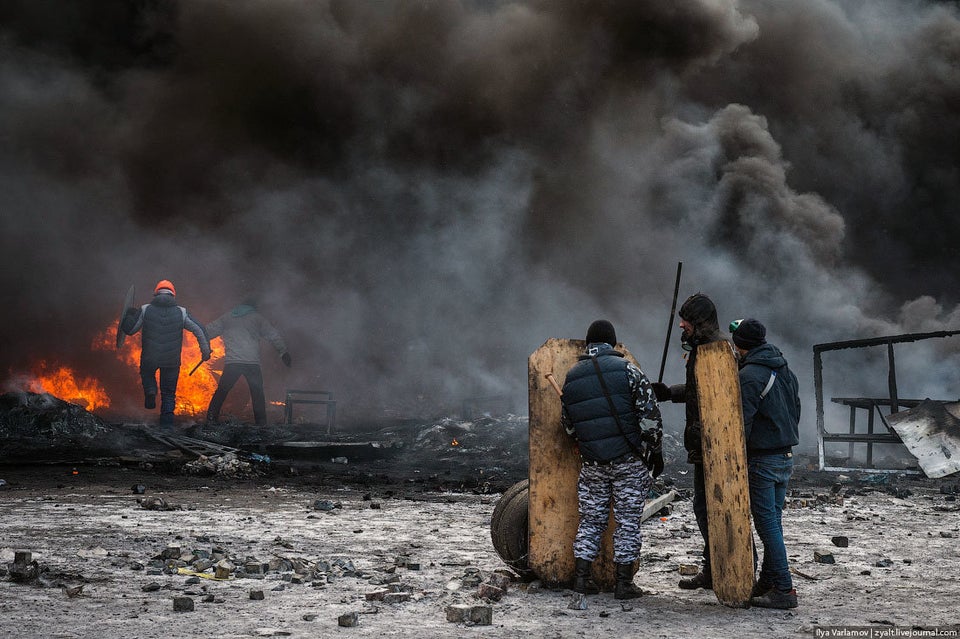 Ilya Varlamov/zyalt.livejournal.com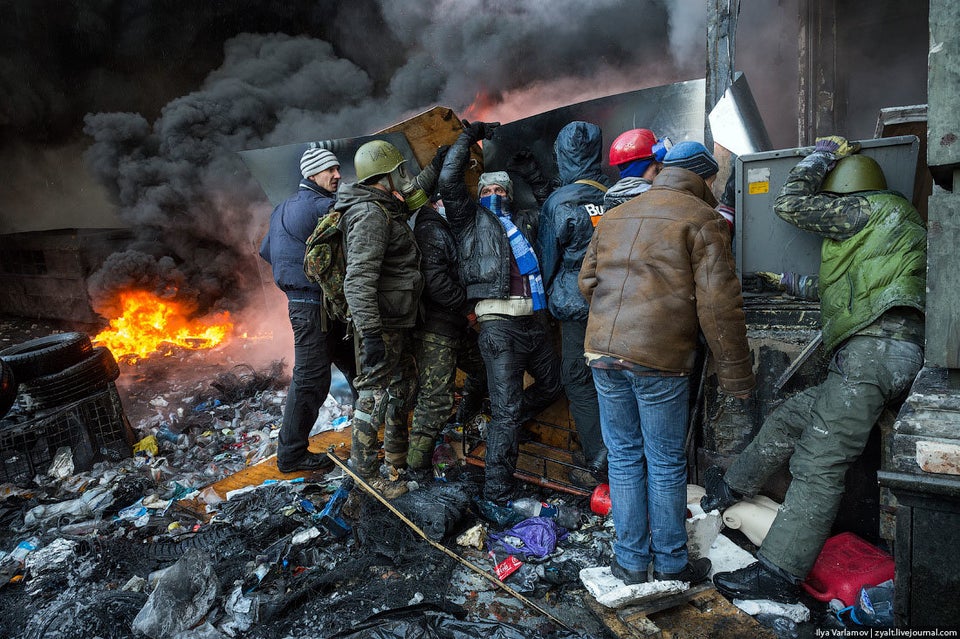 Ilya Varlamov/zyalt.livejournal.com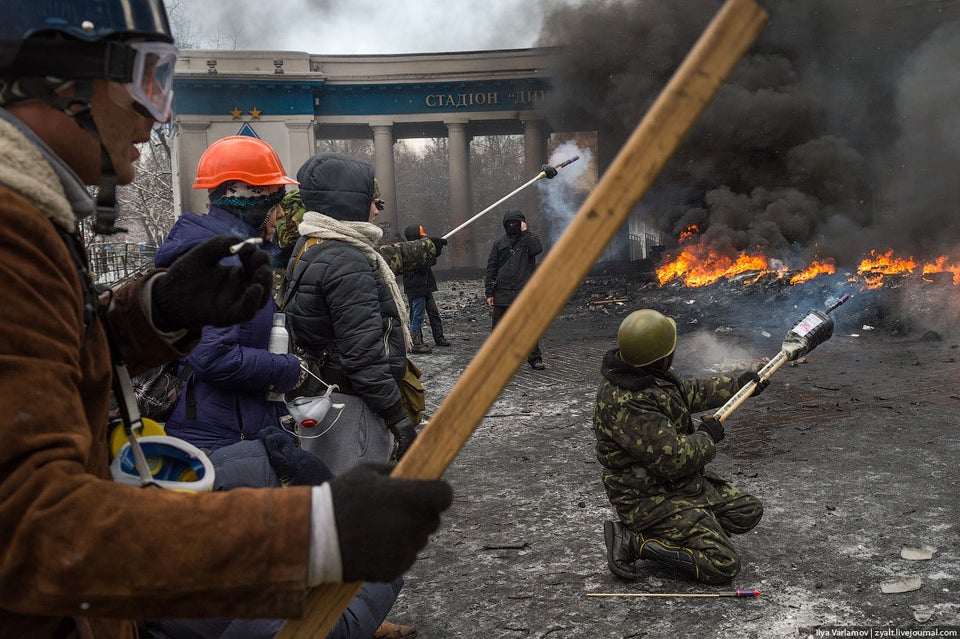 Ilya Varlamov/zyalt.livejournal.com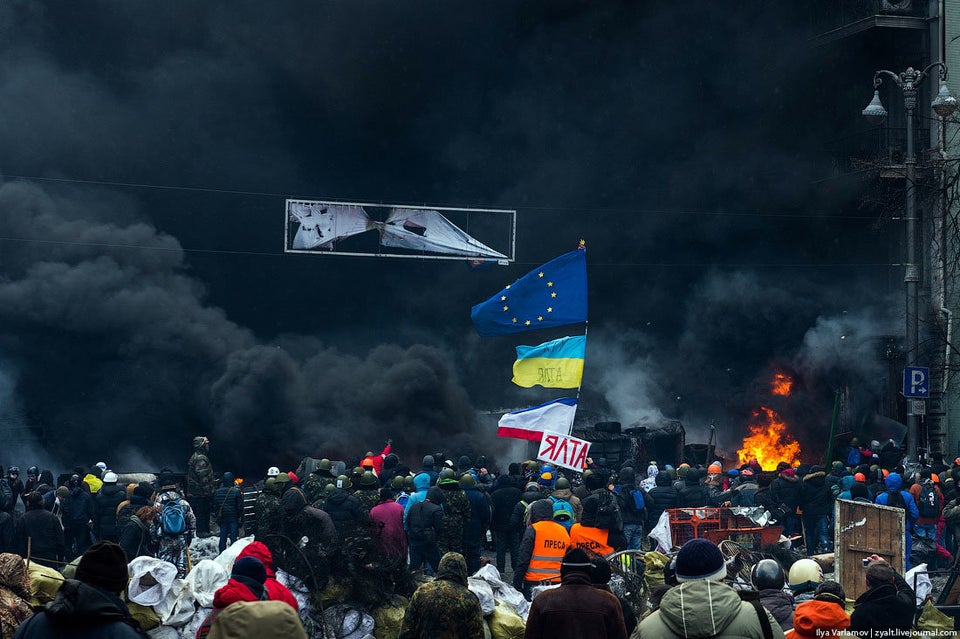 Ilya Varlamov/zyalt.livejournal.com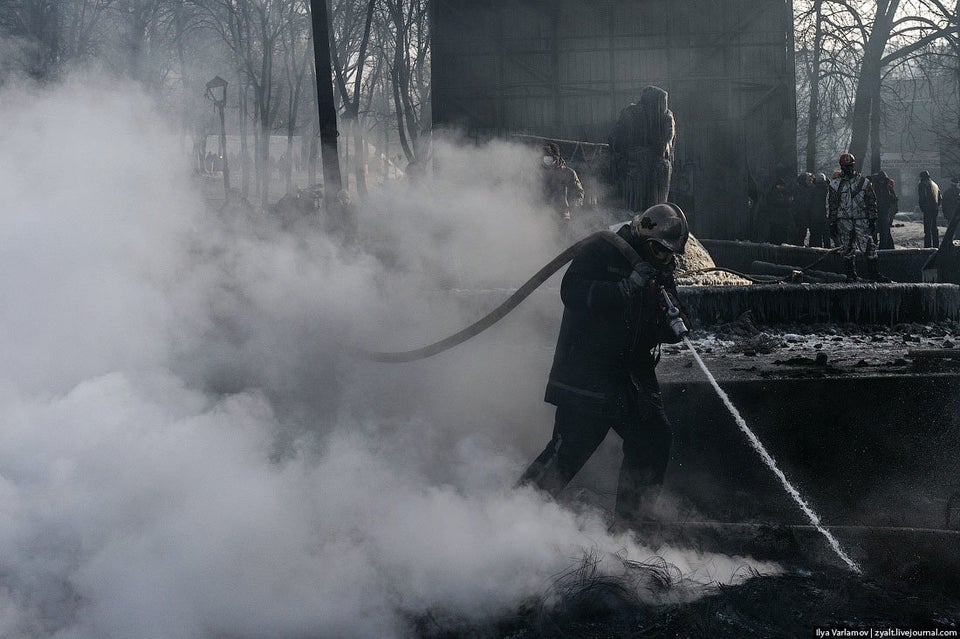 Ilya Varlamov/zyalt.livejournal.com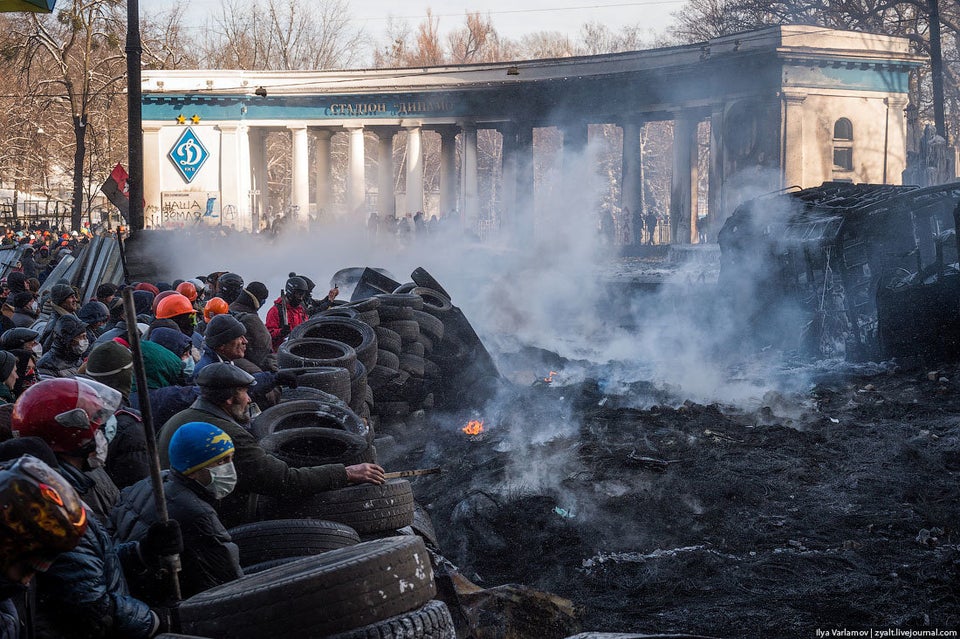 Ilya Varlamov/zyalt.livejournal.com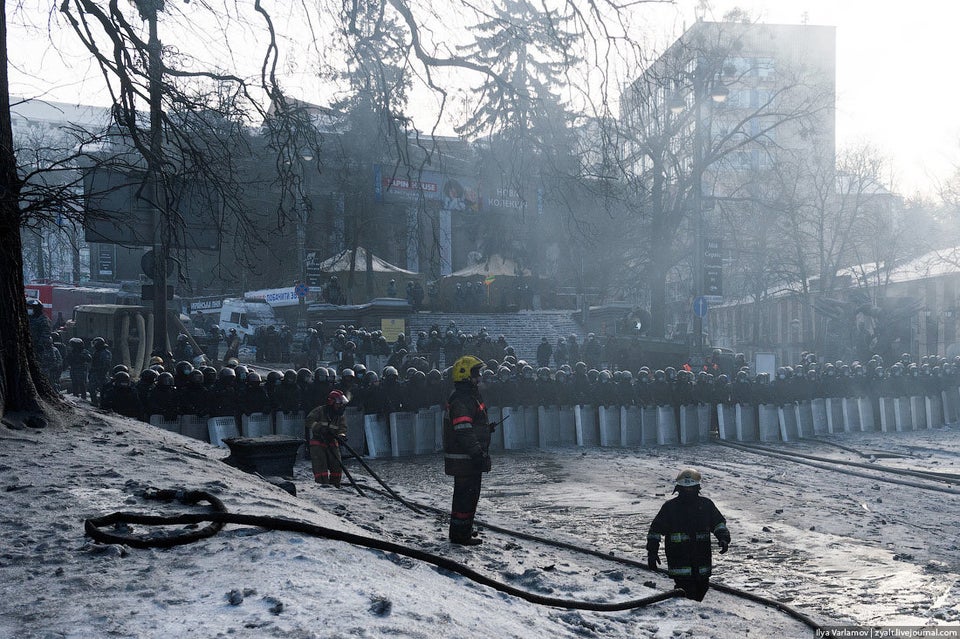 Ilya Varlamov/zyalt.livejournal.com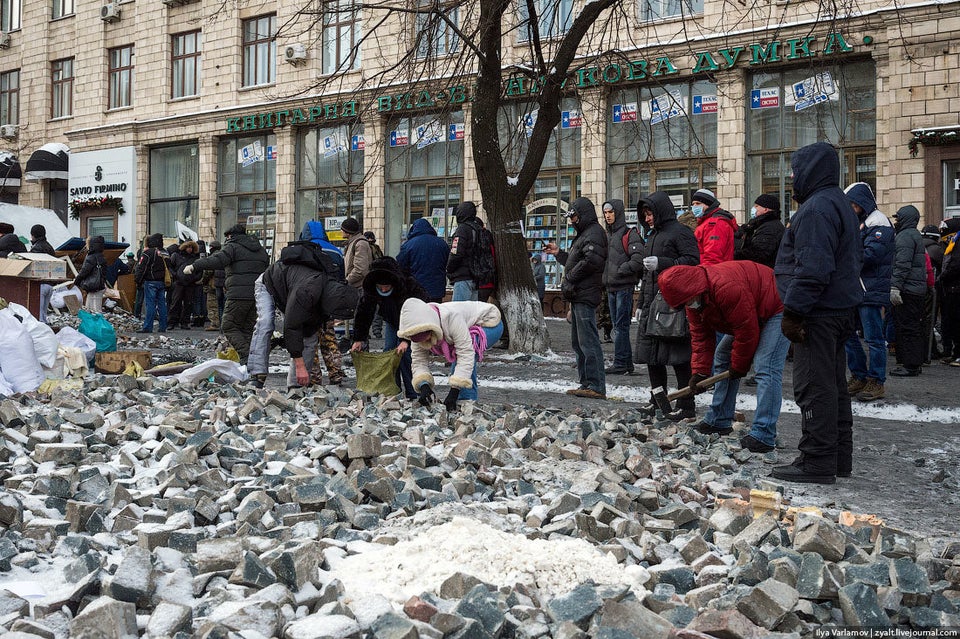 Ilya Varlamov/zyalt.livejournal.com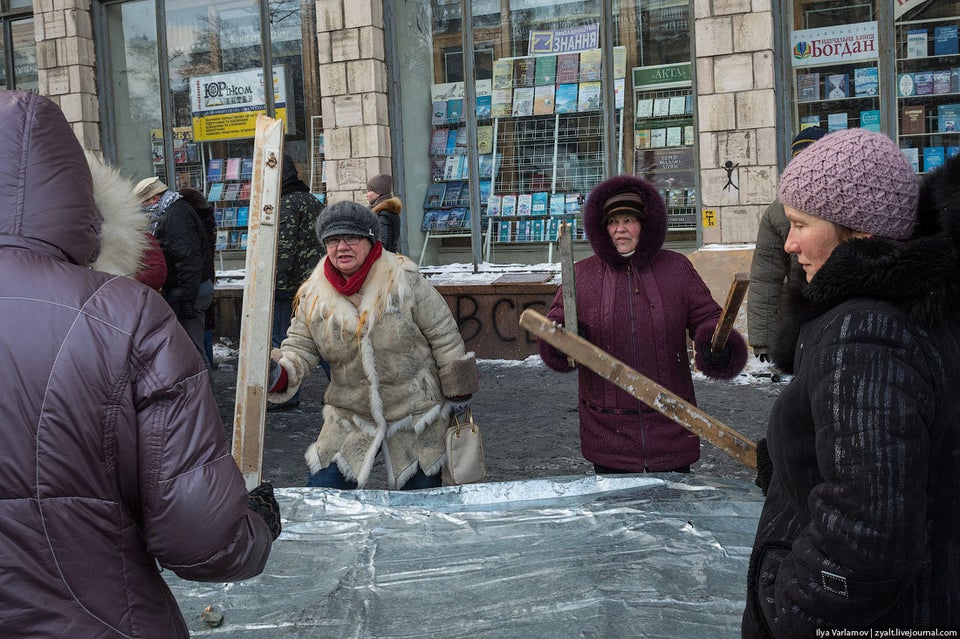 Ilya Varlamov/zyalt.livejournal.com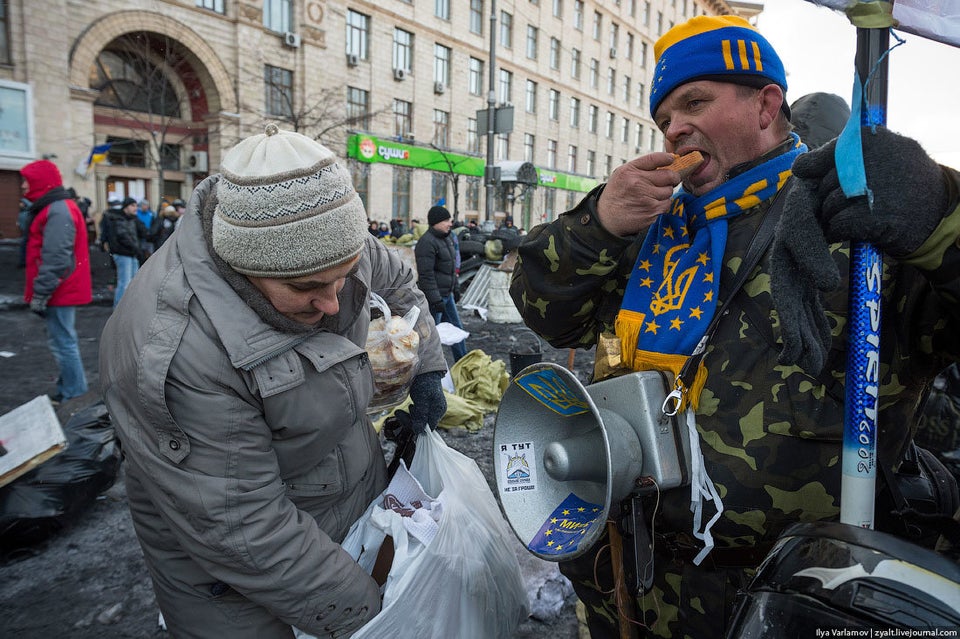 Ilya Varlamov/zyalt.livejournal.com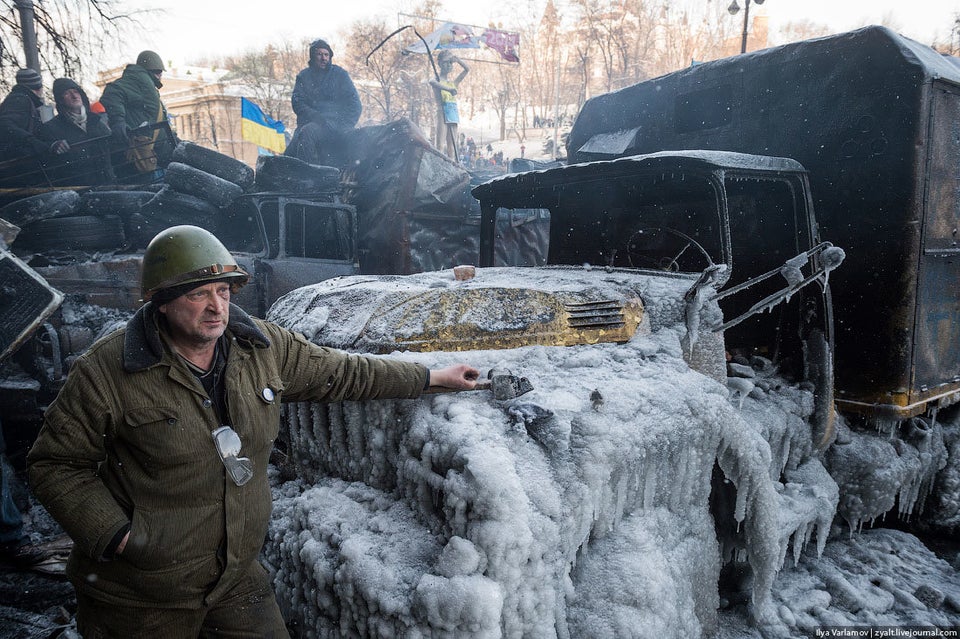 Ilya Varlamov/zyalt.livejournal.com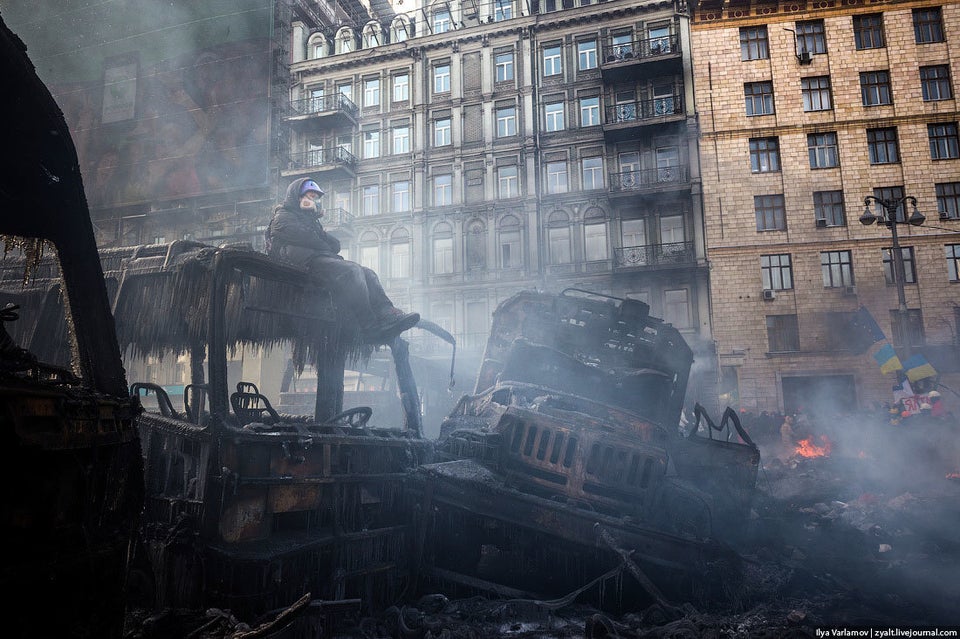 Ilya Varlamov/zyalt.livejournal.com
Popular in the Community