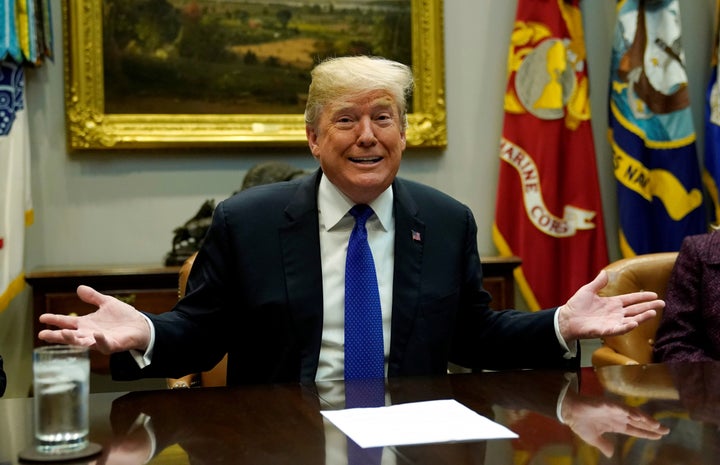 A White House lawyer intentionally misled President Donald Trump last year to try to stop him from firing then-FBI Director James Comey, according to a New York Times report on Trump's attempts to control the Justice Department's Russia investigation.
The Times learned of the deception after reviewing documents and interviewing White House officials and others with knowledge of the incidents.
Worried about Trump's apparent determination to fire Comey, White House Deputy Counsel Uttam Dhillon sent a junior lawyer to look into any laws that would prohibit Trump from ousting the FBI director last spring, the Times reported on Thursday.
Dhillon, who was concerned that Comey's ouster could spark an investigation into whether Trump was attempting to obstruct justice, had previously told the president he would need cause to fire Comey.
But even after the lawyer's research revealed that the U.S. president has the legal authority to dismiss the FBI director without stating a reason ― as was confirmed by a 2014 Congressional Research Service report ― Dhillon withheld that conclusion from Trump.
Dhillon "was convinced that if Mr. Comey was fired, the Trump presidency could be imperiled, because it would force the Justice Department to open an investigation into whether Mr. Trump was trying to derail the Russia investigation," the Times reported.
Stephen I. Vladeck, a professor at the University of Texas School of Law, told the Times that Dhillon's withholding of that information was "extraordinary."
"This shows that the president's lawyers don't trust giving him all the facts because they fear he will make a decision that is not best suited for him," Vladeck told the newspaper.
Trump ended up firing Comey in May, even though he was leading the investigation into whether the Trump campaign had colluded with Russia during the presidential election. In his dismissal letter, Trump told Comey, "you are not able to effectively lead the Bureau."
While presidents have the authority to dismiss FBI directors ― who serve 10-year terms and often overlap administrations ― it is rare for one to do so.
Dhillon, the White House deputy counsel, had served as the chief oversight counsel for the House Financial Services Committee since 2014 when Trump appointed him to the White House legal team a year ago. Dhillon had also worked as the associate deputy attorney general in the Justice Department from 2003 to 2006.
Read The New York Times report here.
Popular in the Community