At least two members of Trump's legal team, John Dowd and Jay Sekulow, have reportedly expressed concerns over an investigators' interview of the president. The lawyers, as well as several White House aides, fear that the president might contradict himself or make a false statement to investigators, which is a federal crime, the Times writes, citing four people familiar with the White House's thinking.
HuffPost has reached out to the White House for comment.
Earlier this year, several news outlets reported that Mueller had told Trump's lawyers he would move to interview the president, although no formal request had been submitted. His legal team was considering how such an encounter would take place, according to NBC News, including the format, the topics of the interview and who would conduct it.
Were Trump to refuse the request, Mueller has the power to issue a subpoena to compel him to testify before a grand jury, although such a move would likely set off an intense legal battle.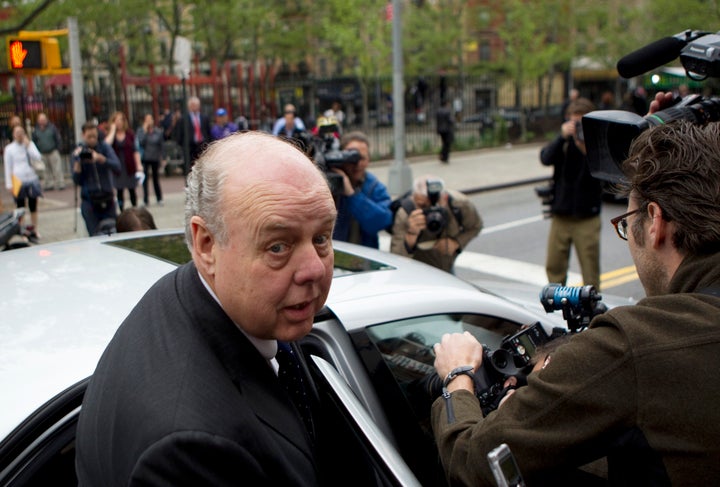 Trump's many lawyers have frequently butted heads about the approach to the Mueller investigation, as they represent a slew of different interests when it comes to Trump the president and Trump the individual. Dowd and Sekulow are paid directly by Trump to defend his interests, while White House special counsel Ty Cobb and White House counsel Don McGahn are tasked with defending the executive branch itself.
The reports about the lawyers' thinking comes just weeks after the president said he was "looking forward" to speaking with Mueller under oath and that he would like to do so "as soon as possible." Trump made the comments to a pool of reporters at the White House as he was preparing to leave for the World Economic Forum in Davos, Switzerland, on Jan. 24.
Cobb immediately moved to downplay the comments in a statement at the time, saying they were made off-the-cuff.
"He's ready to meet with them, but he'll be guided by the advice of his personal counsel," Cobb said.
The Times reported Monday that Cobb was one of the few aides in the West Wing who thought the president should cooperate with Mueller.
The Times also noted the lawyer had repeatedly told Trump the inquiry would end soon. But those interviewed by the outlet said such assurances were simply a strategy to keep the president from slamming the investigation on Twitter.
Popular in the Community