On Jan. 16, just days before Donald Trump was sworn in as the 45th president of the United States, artist and teacher Steven Silberg asked people to welcome the commander in chief with a letter ― more specifically, a letter that functions as a work of art.
The project, called "In Care of the White House," invites citizens of all types to mail original works of art to the mailbox at Trump's new place of residence, flooding the office with drawings, handmade cards and collages that will allegedly have to be archived, guaranteeing that the opinions of those served by Trump are remembered.
According to Silberg, all materials sent to the White House are preserved in the National Archives as a result of the Presidential Records Act. He cites U.S. Code Title 44, Chapter 22, which defines "documentary material" to include both correspondence and works of art. In the past, presidents Reagan, Clinton and both Bushes all treated such letters and other modes of public communication as presidential records.
The law also states that "upon the conclusion of a President's term of office [...] the Archivist of the United States shall assume responsibility for the custody, control, and preservation of, and access to, the Presidential records of that President." As a result, Silberg explained in an email to HuffPost, the documents could eventually be housed in a presidential library, unless the materials are disposed of with permission from the archivist of the United States (currently David S. Ferriero).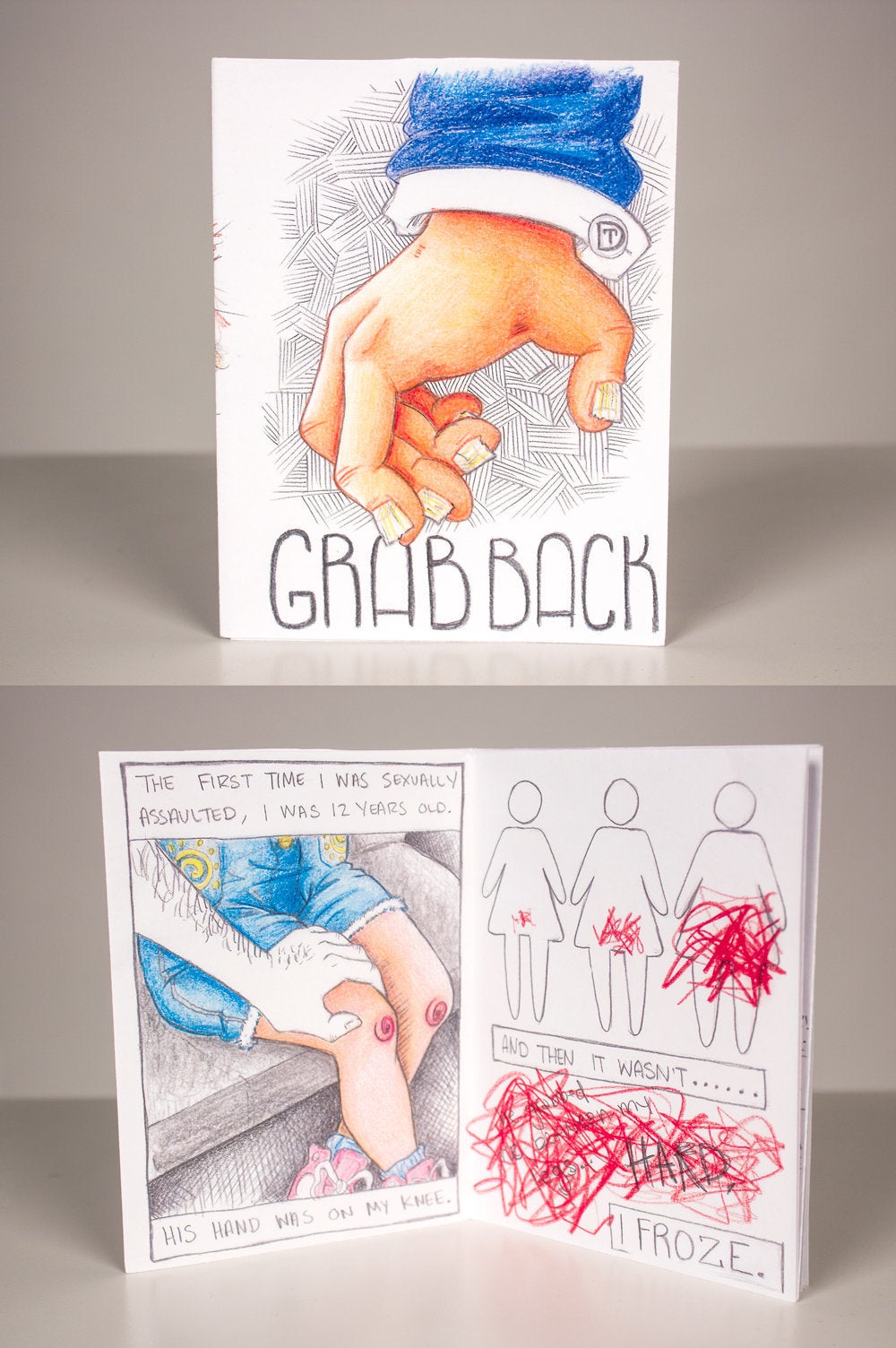 The hope is that, as a result of Silberg's project, a gallery of art inspired by Trump's term will bloom within the archives, in either digital or physical form. "I'm not yet clear on whether the physical objects will be stored or if they will be scanned and held digitally," Silberg said. "I believe this determination falls at the discretion of the current administration in consultation with the Archivist of the United States."
Whether the body of work will look kindly or critically upon Trump remains to be seen, though the odds so far are certainly not in the president's favor. One contribution is a short comic written and illustrated by Michigan-based art professor Erin Zerbe titled "Grab Back," an allusion to Trump's recorded 2005 statements boasting about grabbing women "by the pussy."
"This origami folded single page comic is about the first time I was sexually assaulted at the age of 12," Zerbe writes in her letter to Trump, "and subsequently about my response to your vile comments on women and your election to the presidency."
Please understand, this comic and this letter are in no way intended as an attack on you. Rather, I'm hoping for a moment of honest, sincere conversation about sexual assault in this country, and how in many ways you have contributed to the rape culture that permeates all facets of our lives.
Other submissions address a wide range of topics from immigration to climate change, the Women's March to fake news.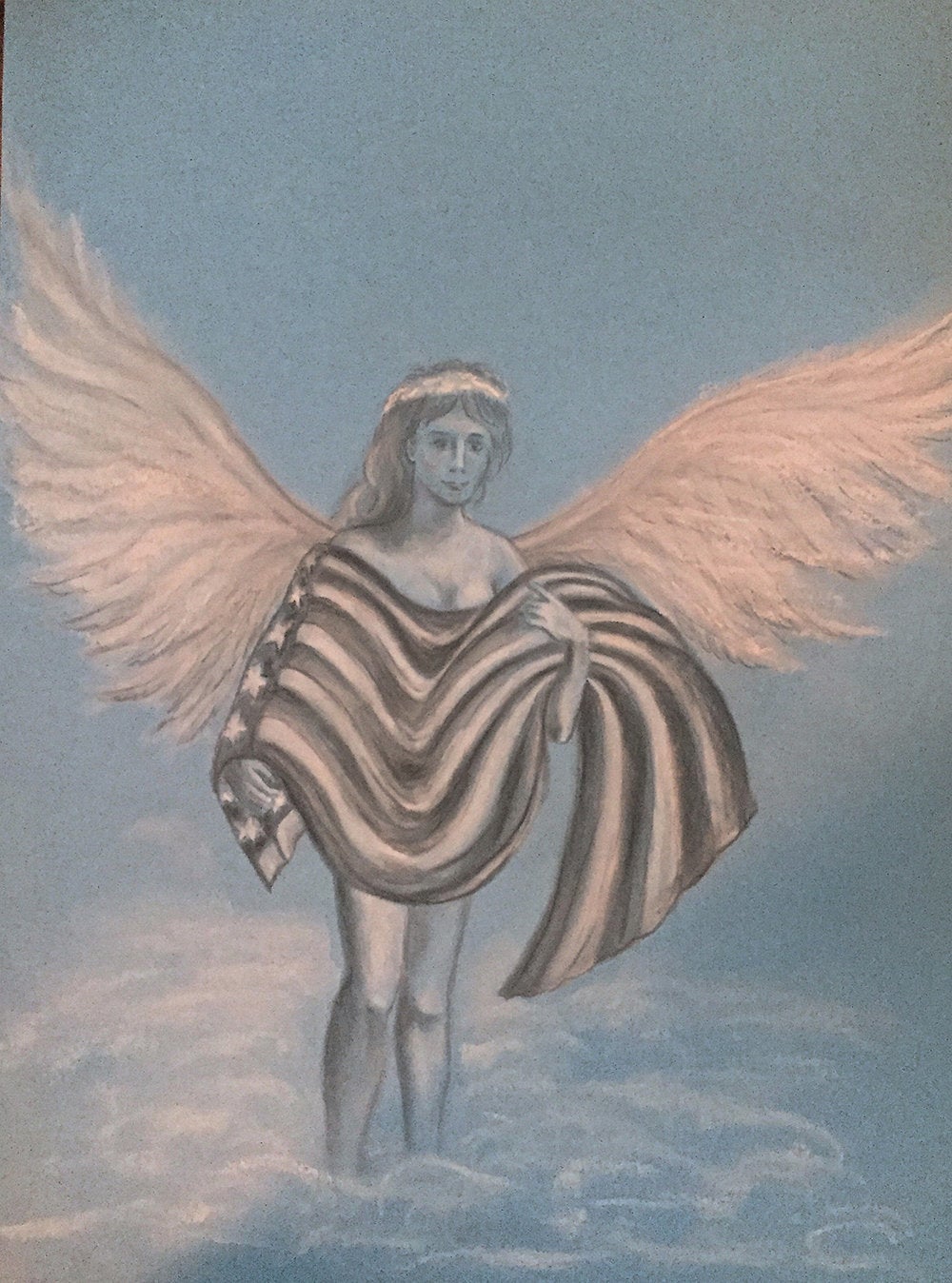 "What I'm offering is an opportunity to make a gesture," Silberg said, "to place one's voice on record. Conservatives, liberals, libertarians, socialists and independents of all persuasions have felt that their voices were not being heard on issues of gender identity, gender equality, sexual orientation, race, ethnicity, religion, socio-economic status, education and employment.
"As Allen Weinstein, former Archivist for the United States, wrote in the forward for Dear Mr. President: Letters to the Oval Office from the Files of the National Archives: 'We have something important to say, and we expect the most powerful person on Earth to pay attention to our concerns.'"
Following the initial launch in January, Silberg followed up with a related project in March, called "Art as the Message." Those who choose to submit work can do so online with an accompanying message; Silberg then turns the artworks into greeting cards on the artists' behalf.
One such letter, submitted by Hew Murphy along with the visual poem below, reads:
Dear Mr. President,

You speak a language of fear, hate, and ignorance when millions of children are listening. America's children need more from you than jobs and walls. Please don't lose your opportunity to be a positive role model.
Eventually, Silberg hopes to mount a physical exhibition comprised of the images and letters submitted through the project. Until then, he's working to spread the word, encouraging artists, activists and concerned citizens to express their thoughts, whatever they may be, and put a stamp on them.
"These are extraordinary times and a lot of people have a lot to say," Silberg said. "And even though the likelihood that any one piece of artwork sent to the White House enacting change is small, it is my hope that I can help facilitate creating a permanent record of both dissent and support."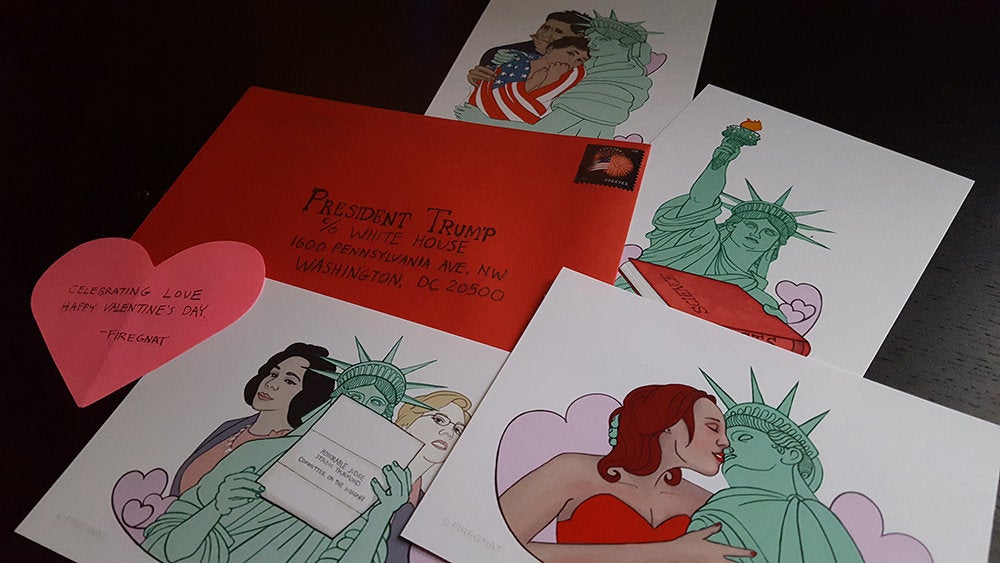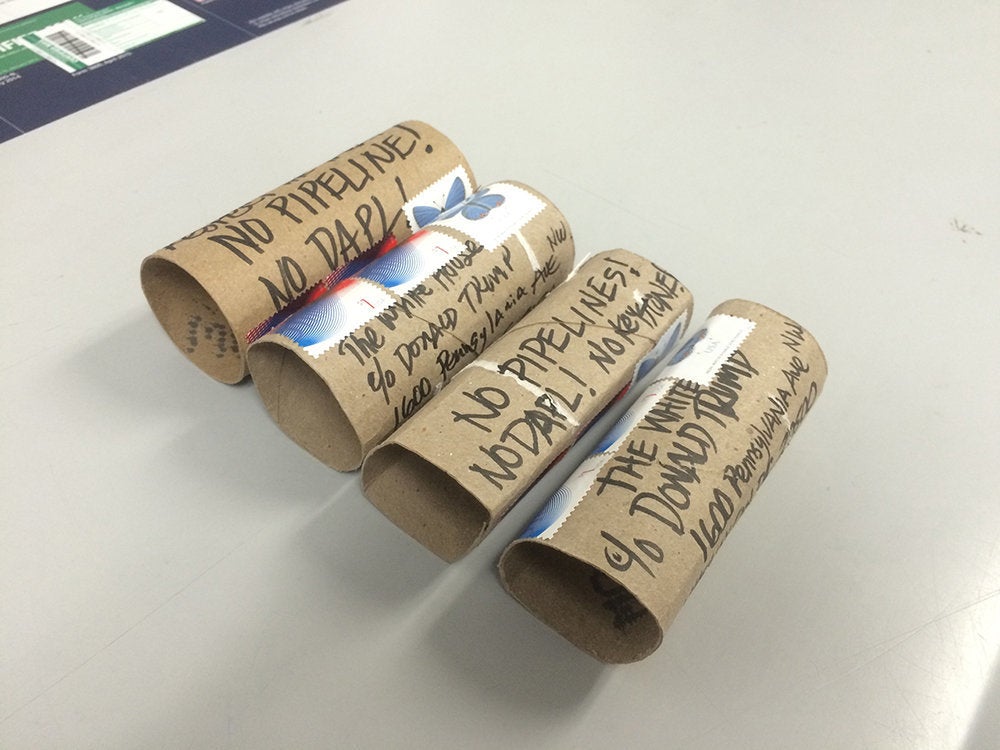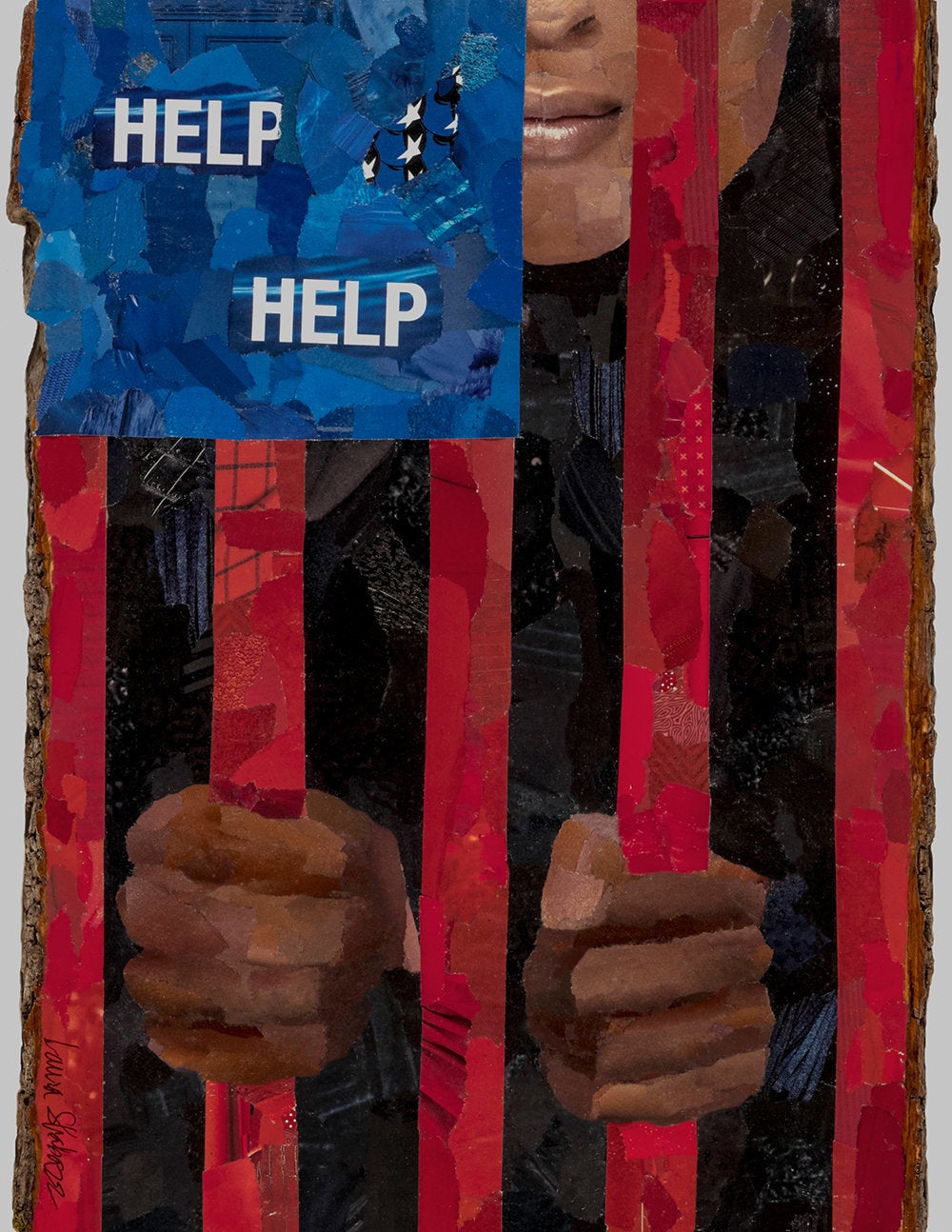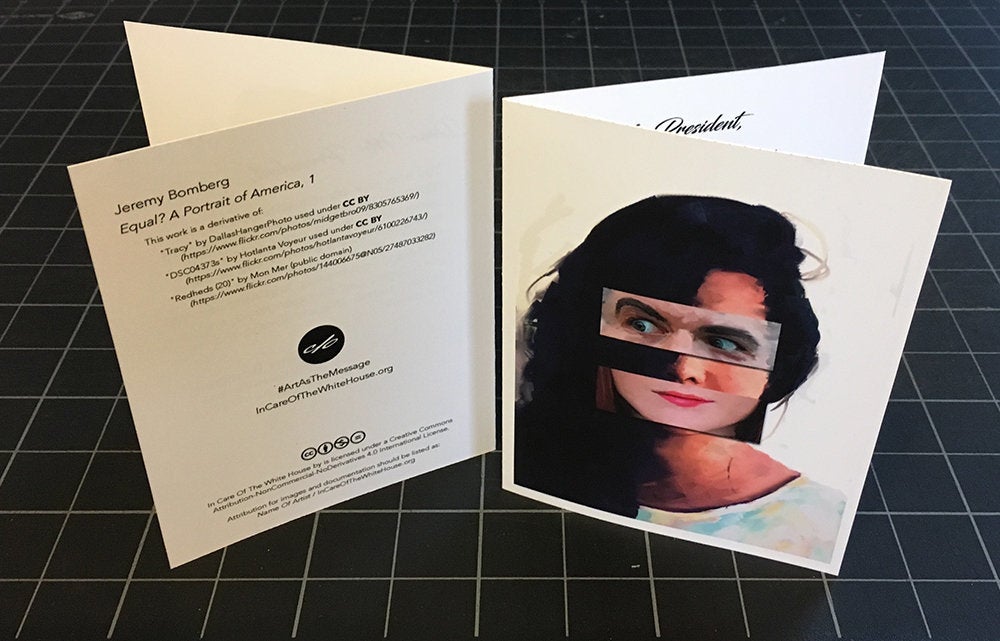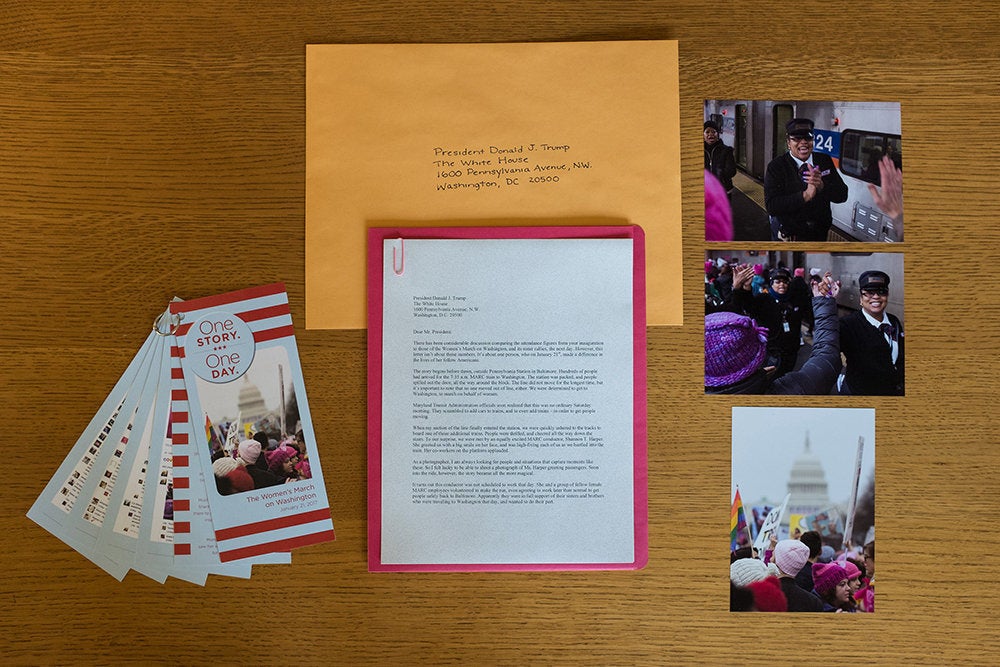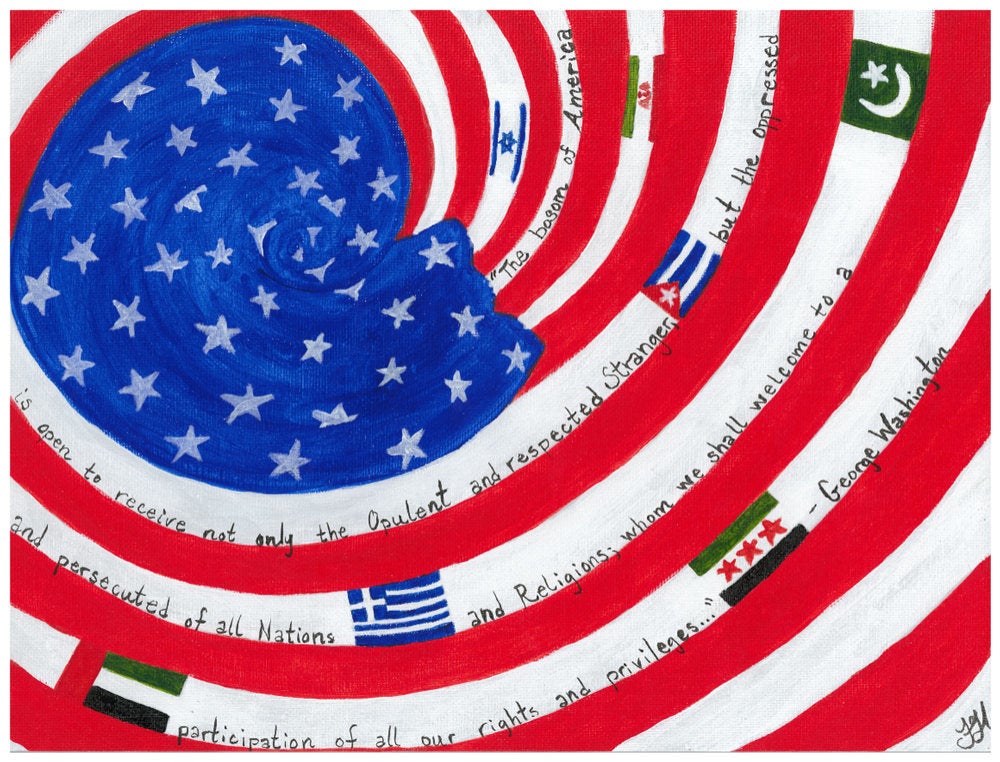 Related
Popular in the Community