WASHINGTON -- Top Obama administration officials said Monday they have high confidence that Russian influence and weaponry was directly responsible for downing Malaysian Airlines Flight 17 last week.
In a background briefing with reporters, these officials offered no specific new evidence to substantiate Russia's culpability in the crash that killed all 298 people on board. They said they would release whatever intelligence they can declassify as it arises. But they stopped short of saying they would present a case against Russia before an international body or audience.
Instead, the officials emphasized the lack of any coherent alternative theories to explain the plane's crash and the compelling, circumstantial evidence linking it to Russia. The officials said it was clear Russia had provided training and anti-aircraft weapons to Ukrainian separatists, that a surface-to-air missile was launched from an area controlled by Russian-backed separatists, and, of course, that the wreckage ended up in that same area. The officials said they had no reason to doubt the authenticity of recordings released by the Ukrainians of separatists discussing the downing of the plane.
Asked specifically if they had any doubt -- even a modicum – about Russia's culpability, the officials sidestepped, noting once more that there were no believable alternatives.
The officials would speak only on conditions that they not be named and that they not be quoted verbatim. White House press secretary Josh Earnest said Monday that those who insist on that standard of attribution should be taken less seriously than officials who speak on the record. But because the briefing provided insight into White House thinking on several matters of international significance (the crisis in Israel and Gaza was also discussed at length) The Huffington Post is presenting the officials' remarks in the interest of readers.
The administration officials said important questions remain about the downing of the airliner as it travelled from Amsterdam to Kuala Lumpur. Knowing who actually launched the Russian-made missile the U.S. says brought down the airliner requires more evidence, they said.
They also offered concerns about a lack of access to the crash site. While a deal was reportedly struck on Monday in which the pro-Russian separatists agreed to hand over the bodies of MH17 passengers to the Malaysian government as well as the so-called black boxes, the administration officials said this was insufficient. Investigators need greater access to the scene to determine how the airplane was downed and -- at a basic level of human dignity -- to ensure that all remains are collected.
The officials said that they were bothered by reports that evidence had been tampered with. But they said the wreckage site still could provide important details to investigators.
As for relations with Russia, the officials said new sanctions remain an option. They also said they were confident that European countries, angered over the downing of MH17, would now be compelled to join measures against Russian President Vladimir Putin.
The key, these officials said, is finding a sweet spot. No individual European country wants to step out in support of more sanctions alone (lest they take the brunt of the backlash from Russia, a major European energy supplier). So it's imperative that the U.S. work with European nations to pursue collective action. And when they do so, these officials added, they have to craft sanctions in a way that don't end up damaging the global economy.
Want more updates from Sam? Sign up for his newsletter, Spam Stein.
Before You Go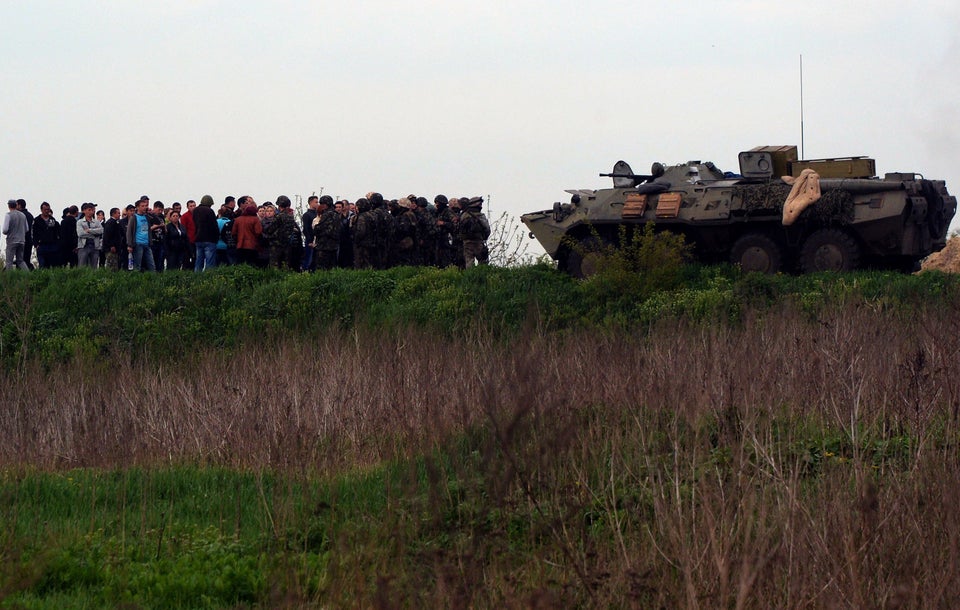 Ukrainian Troops Move Against Separatists
Popular in the Community