WASHINGTON -- In a move that will change working conditions for two million Americans, the Labor Department announced Tuesday the enactment of a new rule that will extend minimum wage and overtime protections to home care workers, one of the fastest-growing occupations in the country.
As of Jan. 1, 2015, the long-awaited change will end a 38-year-old carveout that excluded workers who attend to the elderly and disabled in their homes from the basic labor protections enjoyed by most Americans. The home care industry had waged a prolonged lobbying campaign against the proposal, claiming it would raise prices on low-income customers and force companies to cut workers' hours.
The White House, however, has said that such a rule would rectify an injustice for a large pool of workers who log long hours for generally low pay. The change will also deliver on a personal promise that President Barack Obama made on the issue.
The Labor Department posted the final rule on its website Tuesday.
Most hourly workers in the U.S. are protected by the Fair Labor Standards Act, the bedrock Depression-era law that established the federal minimum wage and time-and-a-half for hours worked over 40. But when Congress tweaked the law in 1975, it added the so-called "companionship exemption," which excluded workers who provide "companionship services for individuals who (because of age or infirmity) are unable to care for themselves."
The law effectively carved out home care workers, whose ranks have grown significantly in recent years as the elderly have come to rely on their care. Such workers tend to clients who can't handle all the basic chores of home life on their own, like bathing, dressing and eating. According to the Labor Department, the occupation is expected to grow by 70 percent between 2010 and 2020, "much faster" than the average for other jobs in the U.S. economy.
Proponents of the White House rule change maintain that the exemption has helped keep wages low for home care workers. The median annual pay in the field was a little over $20,000 a year in 2010, even though many workers log well over 40 hours in a week doing overnights at clients' homes.
The Direct Care Alliance, a worker advocacy group, lobbied hard for the rule change, along with a coalition of labor unions and groups supporting low-wage workers.
"Home care is one of the fastest growing professions in the United States, but we won't be able to find enough workers to meet the boom in demand if we don't start treating them with the respect they deserve," Carla Washington, director of the Direct Care Alliance, said in a statement to HuffPost Tuesday. :Winning these basic labor protections for home care workers has been a top priority for [us] for years. It is an important step toward elevating a profession that has been overlooked and underpaid for far too long."
John Booker, a home care worker from South Bend, Ill., told HuffPost earlier this year that he worked an average of 60 hours a week, earning $10 per hour "straight time" (no overtime pay) regardless of his work load.
"It's why I'm working two and three jobs," Booker said. "It's the economic work style of most direct care workers. You can barely get by with one job even if you're working a full eight hours. You have to have a supplemental job."
Under the rule change, Booker would now be eligible for time-and-a-half pay on the 20 hours he works over 40.
Obama has a personal history with home care workers. Early in his first presidential campaign, the then-senator from Illinois spent a day with Pauline Beck, a home care worker from Northern California, as she tended to an 86-year-old former cement mason. Obama helped Beck prepare his breakfast, make his bed and do his laundry.
Before You Go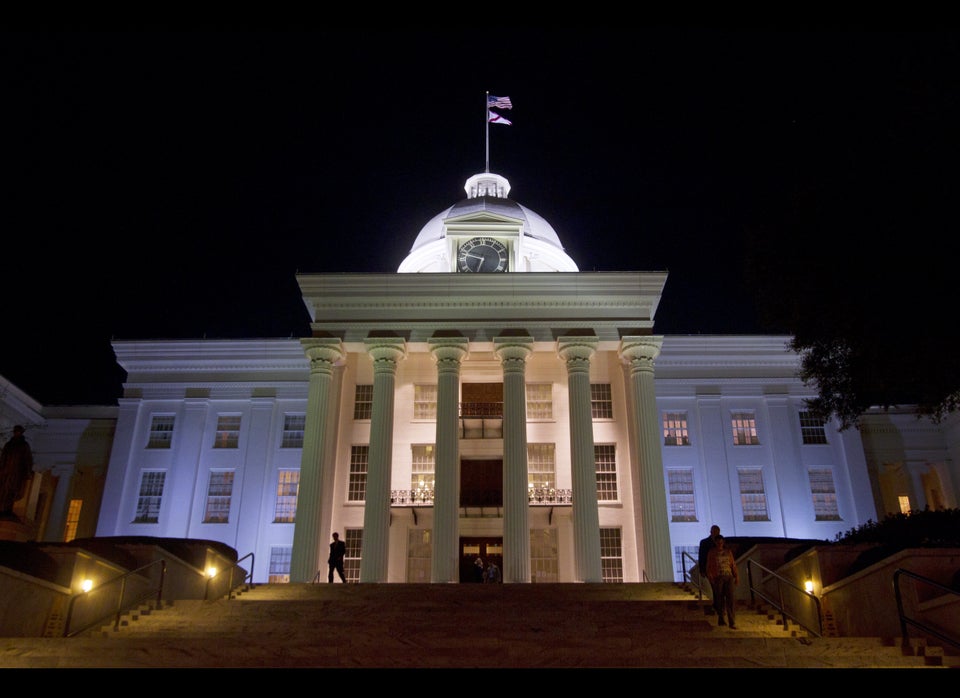 U.S. State Capitol Buildings
Popular in the Community